Shine 2018: Ellis Mhairi Cameron
Ellis Mhairi Cameron is currently exhibiting her 'Ancestry' Collection as part of Shine 2018. We caught up with the Scottish fine jeweller to find out about her debut collection and her future plans for her business after completing Setting Out in August.
How did you get into the jewellery industry?
After school I knew I wanted to do something creative, so I applied to Cardonald College in Glasgow to do their portfolio course. 

Although I initially was focused on Fine Art, my tutor, Alison Scott, encouraged me to explore some of the textures I was creating in metal, and I loved the effects it had. I applied to The Glasgow School of Art to study Silversmithing & Jewellery, and my passion for jewellery grew from there!
  
Your work is inspired by your Scottish heritage. How does manifest in your collection for Shine 2018?
The pieces for Shine 2018 are from my Ancestry collection which are part of my debut fine jewellery collection launched at my Master's degree show at Central St Martins in June 2017.

Ancestry, stems from an interest in how our identities are influenced by our locations and how this forms social heritage. For my MA, I explored the theory of Topophilia - a sense of place – and took inspiration from rock textures and castle ruins, to convey the essence of the landscapes of the Scottish Highlands. Every piece in the Ancestry collection is made from gold and precious stones, carrying small intricacies as uniquely rich as the land which inspired them. At the foundation of my collection is a belief in the 'beauty of imperfection' with hand carving as a dominant manufacturing technique supporting signature surfaces and settings.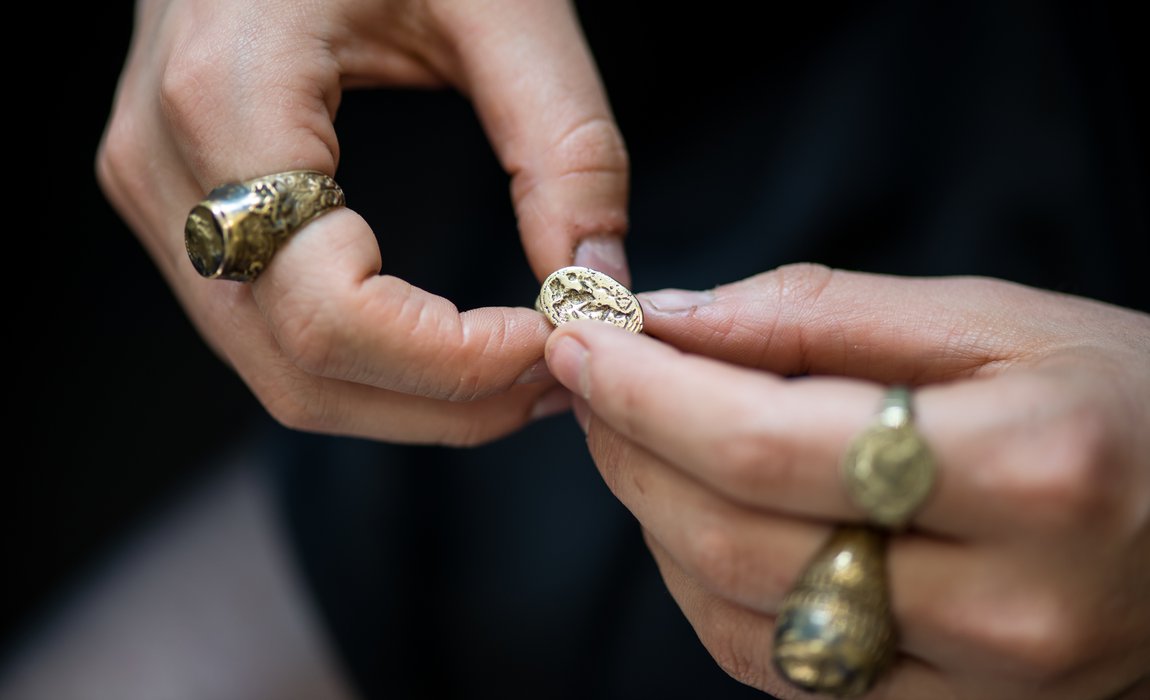 How do you envisage your jewellery being worn and by who?
My clients tend to be women who want sculptural fine jewellery, which is wearable, but with a more unusual, edgy aesthetic. I have clients who simply like the visual style of the work, but also those who have some sort of connection to Scotland. I have sold work to clients in America, Canada and Australia, who have relatives or ancestors who have lived or grew up in Scotland. Also, a lot of couples who have visited Scotland on holiday have got in touch to commission engagement or wedding rings, as they want a piece of jewellery which reminds them of when they visited Scotland.

I currently sell my work at retail fairs such as DESIRE and MADE, online and through stockists such as Tomfoolery and Gill Wing in London. The clients who purchase through these outlets appreciate the narrative behind the work, as well as the aesthetics, which I think is really great.
 
You will be debuting your collection at London Fashion Week and exhibiting at DESIRE this year. How have you been preparing for these events?
I am really looking forward to debuting the new ORIGINS collection at LFW; this collection is made entirely from 14ct gold and unusual coloured diamonds, so I'm excited to see what the reception will be like. Creating a new collection is exciting and very satisfying! I've just finished shooting the work so I'm putting together my line sheets and organising my display. After LFW I'll be focusing on orders and creating more stock for both my stockists and retail fairs like DESIRE. The lead up to Christmas is always nice and busy, so making sure I have enough stock is really important!
You recently completed our business incubation programme, Setting Out. What were some of the most important lessons you learned during the course?
The course has really helped me envisage how to grow my business over the next few years; mitigate the potential economic issues I may face and help me look pragmatically at how to develop my work commercially. I came to the course wanting to hone my business skills; I had a good base for this, as the Masters in Jewellery at Central St Martins helped me to establish my target market, competitors and 5-year plan. Setting Out really helped to further define my goals and my understanding of the jewellery industry. I have loved working from the Goldsmiths' Centre so much; there is a great sense of community here, which is so important as a new business.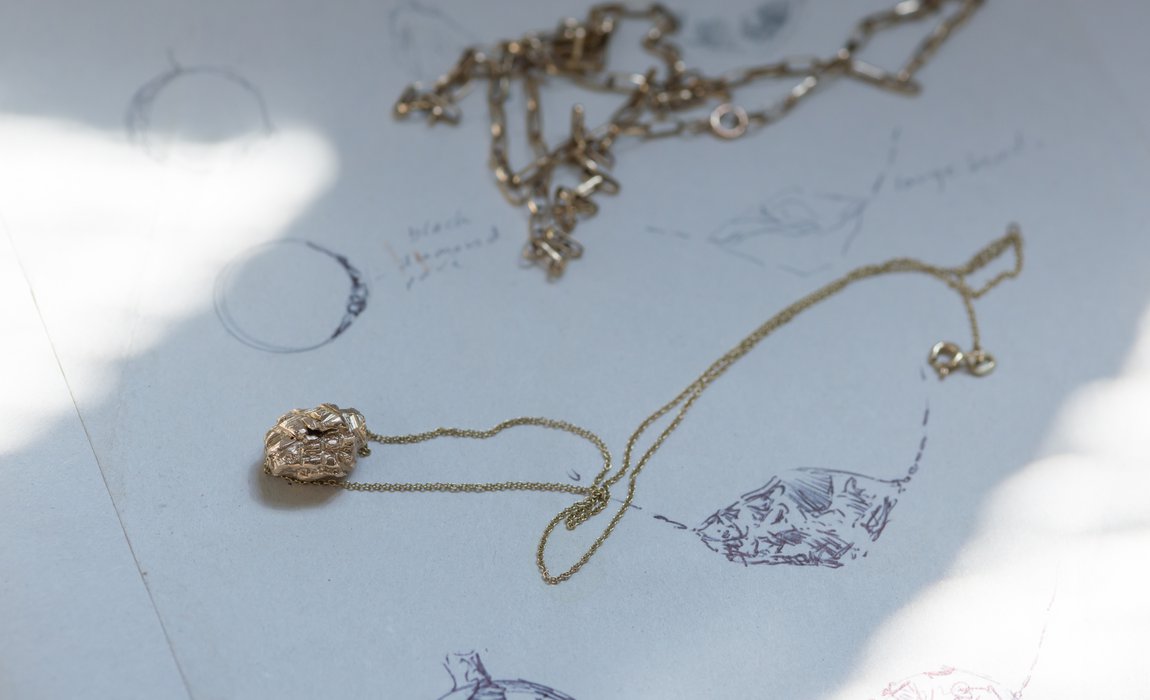 What is your plan for the next 12 months?
I will still be working from the Goldsmiths' Centre as I am now a Gold Member; so I have access to the workshops and desks, which is great!

I will continue to show at retail fairs like DESIRE and MADE, as I love meeting new clients and working on bespoke orders, as well as selling through my stockists.

I am planning to launch an engagement and bridal range, as this is what a lot of my bespoke commissions are, so I am looking forward to working on that, alongside a new collection which will launch in Summer 2019!
 
See Ellis Mhairi Camron's work here as part of Shine 2018 unitl 29 November 2018.