Foundation Programme: Elleni Faucher on winning the GC&DC Silver Award for Design
Elleni Faucher is currently studying Goldsmithing on our Foundation Programme course. We spoke to her to find out what drew her to the course and what it was like to be awarded Silver at the Goldsmiths' and Design Council Awards.
Hi Elleni, thank you for joining me today. Could you tell me a little bit about yourself?
At school, I loved doing Design Technology and other design-based courses so a career in the creative industries always appealed to me. I think I got into the notion of going into jewellery making because of my mum, she took me to a 2-day Beaded Wire course and from then on, I've had an urge to make and be creative in that way.
Why did you decide to apply for the Foundation Programme and what has been your best experience so far?
I decided to go for the programme because although I knew I was interested in a career in jewellery design or making I wasn't sure which aspect of the industry I fitted in to. So, applying for this, is me finding myself and where I am best placed in the industry. The Foundation Programme is useful because we do multiple topics such as Silversmithing, Design and Setting rather than just focussing on one thing.  

My favourite skill, that we have learnt would have to be Engraving because when I am doing it I kind of lose myself, it's like I don't even realise the time. It's funny because I started off terrible, if you ask Wayne Parrott our engraving tutor, I couldn't even hold the engraving tool.  With engraving, it is like you must learn to draw again, because even if you are a good at drawing it is hard because you have to learn how to hold the tools in a different way. 
 
Interested in starting a career in the industry? Find out more about our Foundation Programme.
You recently won the Silversmiths – Silver Award in the GC + DC competition for your 2D design of the Corrugated Silver Wine Holder & Coasters. This must have been amazing – how did you feel about it?
I think I was more surprised – it only hit me that I had won an award the day after the ceremony. It seemed like my mum was happier than me, she was smiling throughout the entire day - it was lovely. 

We started creating our designs with Jennifer Bloy our design tutor and it was maybe during the fifth lesson we had with her we started it, we were all new to drawing and learning how to shade. It was really complex and finding a way to do the corrugation part was especially challenging and took ages.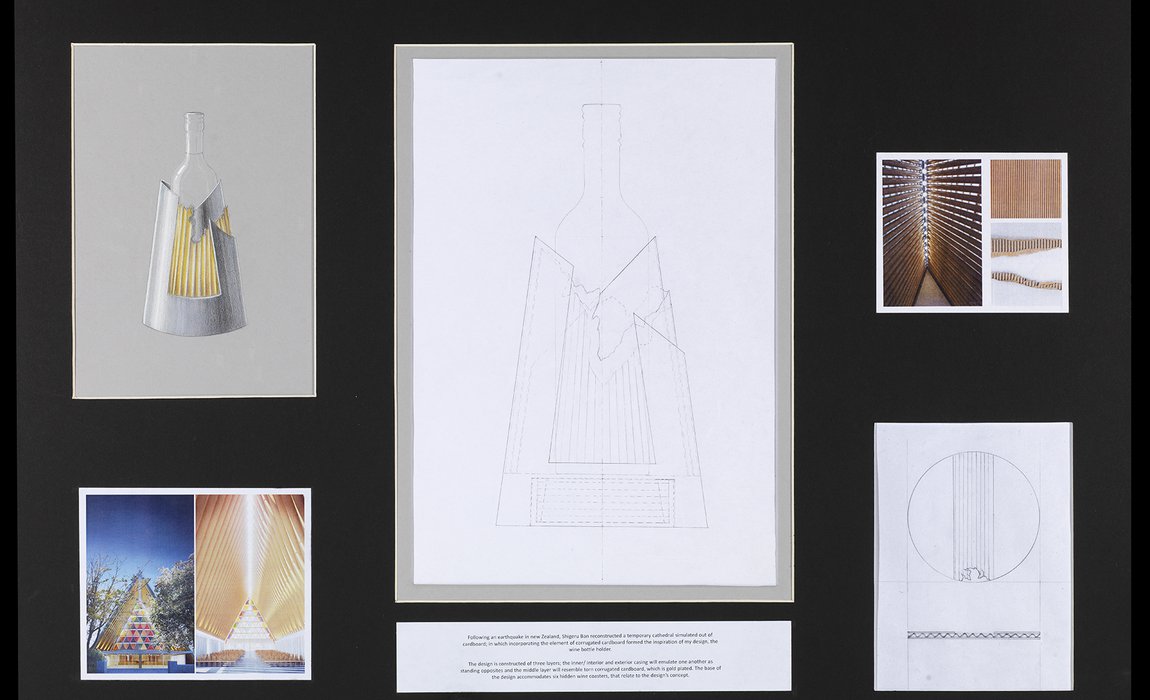 What advice would you give to someone who is interested in applying for the Foundation Programme?
I think if you know you like to be creative and you don't know what you want to go in to, you should try it just to see what you like because you'll probably find something -there is such a broad variety of things you can do. 

Also, having your foot in the front door helps as well. I feel I have gained contacts, especially with my work placement at Sam James Engraving, 
You will have completed your Foundation year in the summer, what are you planning to do next?
I would like to do an apprenticeship.