How Training can be a Career Catalyst: An Interview with Manasi Depala
Our latest interview is with young silversmith and jeweller Manasi Depala, the recipient of multiple Goldsmiths' Craft and Design Council (GC&DC) Awards, who's career has seen steady growth since graduation.
A key moment in Manasi's professional and creative development was being chosen for the Centre's 2018 Student Internship Graduate Award (SIGA). Our new Career Catalyst Grant offers other upcoming makers the freedom to pursue similar training opportunities. 
What 1-1 skills mentoring have you undertaken?
I was selected for the Goldsmiths' Company Studio Internship Graduate Award, and this involved me working with three different silversmiths for a total of sixteen weeks. I was with Ray Walton for six weeks, Angela Cork for four weeks and Rod Kelly for another six weeks.
How did you identify the right opportunity for your practice?
I felt that this Internship Scheme was perfect for me because it was a part-time undertaking, which was ideal for me as I also had a job at the time. After finishing my postgraduate course at Bishopsland Educational Trust, I still felt that l needed to work on my hand skills and perfect them before I could be confident enough to make pieces in my own workshop. That was my plan after I'd finished the Internship.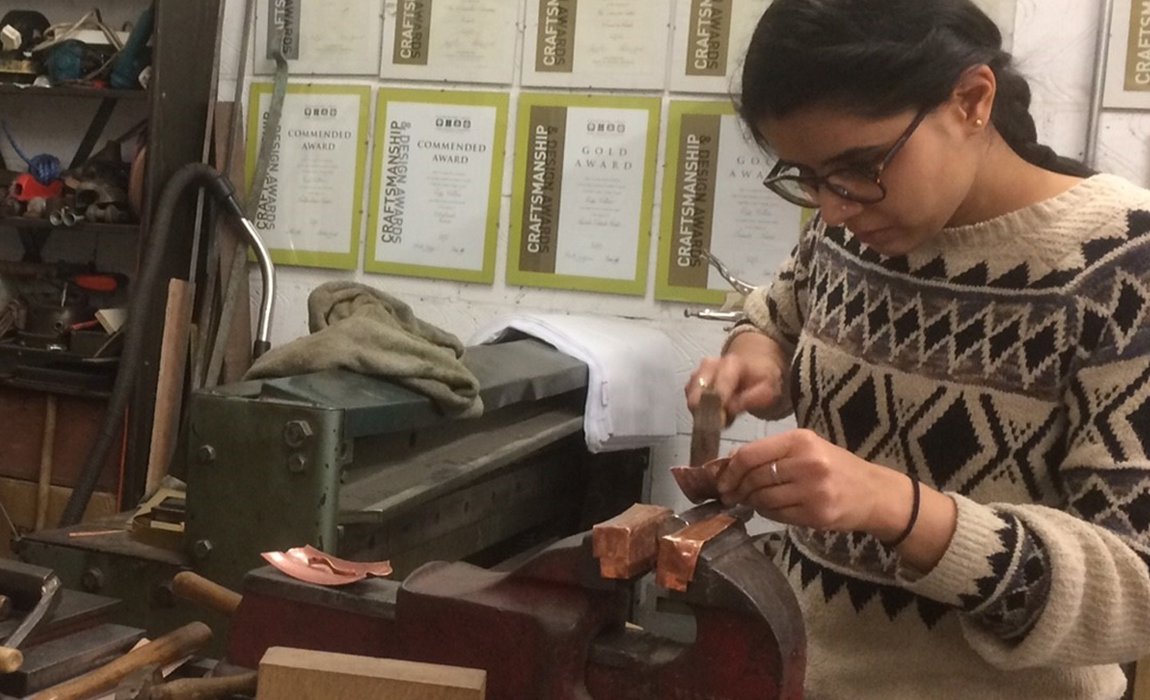 How has this training benefitted your technical skills, what was its particular benefit compared to short courses for example?
I think it was just really great to work with three different silversmiths and see how they do things in their own workshop. I wasn't just being taught in a group, but working on my own with three silversmiths, getting one-on-one training and their individual perspectives. We were making pieces that we designed together, and it was really helpful to see how all three did things differently. I learned a lot from it, and now on different pieces, I not only use different techniques, but I might also use them in different ways.
How has this training impacted your career?
I feel like I've changed my way of developing my design. Rather than just going straight from a design to making a piece, I spend a lot of time just developing that piece from the design, before it gets to its final state. That isn't something that I was doing before in my practice. It means that I'm a lot clearer on what I'm doing before I get started on the actual making side.
Has your recent trip to India been a source of inspiration to you as a maker?
As I'm of Indian heritage, my designs have always been inspired by Indian architecture and the traditional details in Indian architecture, so travelling to India and seeing all those places and buildings that I've been inspired by first-hand has really helped me develop my designs, better than I would have done just from images on say, Google.

I think it's always nice to take some time for yourself, to get out of the workshop and actually look at things, maybe with your sketchbook to get some ideas down. You can then develop them further when you get back to the workshop. It's just a nice break away, and you can return to work with fresh ideas and motivations to develop your designs.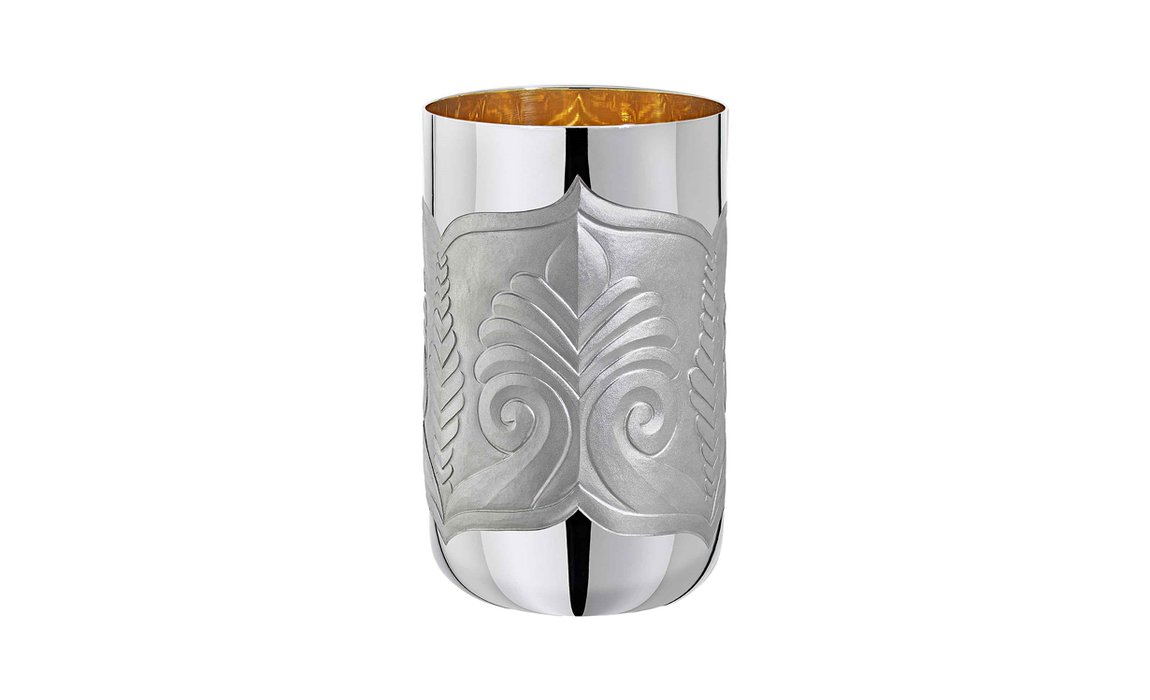 Have you maintained the network you developed through this training?
I'm in touch with all three of my mentors since finishing the internship, and I know that I can contact them at any time if I need any further help with developing a piece that I'm doing in my own workshop.
How has your interaction with the Goldsmiths' Centre impacted your life overall?
It's just nice to know that the Centre is there for silversmiths and jewellers, and just for people who are starting out in general. I know, for example, that the workshops are available for us to book a week in advance, and that there's always help on hand if I were to ever need help with one of my pieces. It's always there for us makers to access, and there is always someone to ask.