10 Minutes with Melanie Eddy, a Jewellery Journey from Bermuda to Afghanistan
From her Goldsmiths' Centre studio, Melanie Eddy combines traditional approaches with new applications, creating sculptural jewellery that uses geometry as a tool to explore the relationship of form with the body. We met with Melanie to talk about her award-winning work and her exciting career path to date.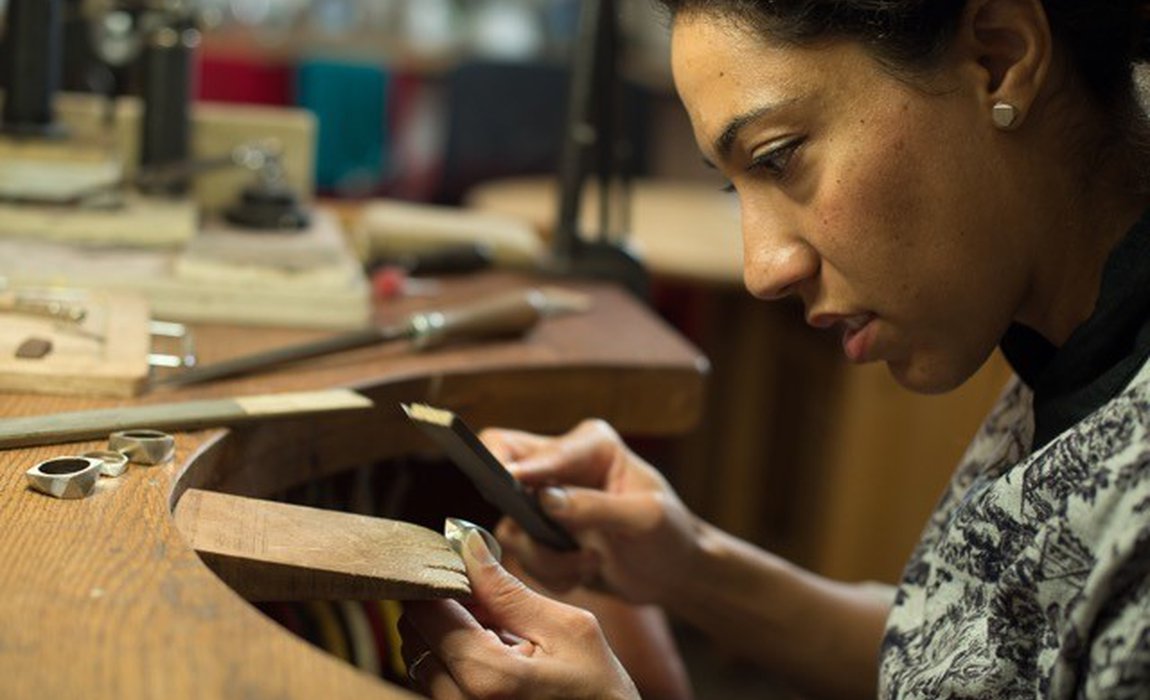 Lovely to have you here, Melanie. Tell us a little about yourself and your business.
I'm originally from Bermuda and that's where I developed an interest in jewellery. I got introduced to jewellery more formally when I was about 17, but I have always loved minerals and gemstones as well as art. I was finishing school, trying to decide which direction I was going to go down. Even though I was very good at art, I didn't see myself becoming a fine artist, so went to university studying liberal arts.
At the time, I wasn't very sure what I wanted to do for a career and I was randomly picking up some jewellery repairs for my mom from a local jeweller in Bermuda - they had interesting displays, so I was asking lots of questions. My curiosity got them interested in me and they offered me a part time role to learn a bit more about what they do.
What initially drew you to becoming a jewellery designer maker?
Growing up in Bermuda, I was surrounding by people who had a trade, and so I have always had respect for tradesmen and craftspeople. I know some people hold academic qualifications highly, but I was always equally fascinated by and respected people with a trade.
I liked that the jewellery trade was in between art and industry. I liked that it was business orientated, but had the creative element to it. There's so many approaches – you could be a retailer, designer, maker. And I liked that flexibility of being able to work completely on my own or in a massive institution.
I had no idea when I first started jewellery about the wider impact. I have since done some work with the V&A on exhibition installation. If you have an understanding of the pieces, you will handle them sensitively.  Even thought I had a limited idea regarding historic pieces I had making skills. Often when there is a jewellery specific exhibition, I am called to be part of the installation team. That's the great thing about building networks as you get to work on projects like this.
I realised towards the end of my time at university that I was more interested in jewellery than I was with what I could possibly do with my university degree. So I went back to Bermuda from Canada to work full time in jewellery where I was doing a mixture of practical making, design and logistics for the company around processing of stock, special orders of the jewellery they stocked and stone and material supplies. I made a deal with the company to allow me to do either in house training or training courses abroad at a reduced salary, which was great, but eventually the nature of the job over time and the demands for me at the bench meant that there wasn't time to do either and further my craft so I cashed in my pension plan and travelled to London.
I was in London for two months to do some short courses, and I just didn't go back. Someone told me about the Post Experience Programme at the Royal College of Art for people who wanted to get back into a design education from industry backgrounds. It was a great course and I got some funding from the Bermuda Arts Council, who were more than happy to support as there weren't many Bermudians training in jewellery.
After completing the course, I went on to do work experience here in London and an MA at Central Saint Martins. I loved the programme because it really emphasised the importance of both industry and art in fine jewellery. During my time at university I was also writing and editing on the magazine for the Association for Contemporary Jewellery (ACJ) who sent me to trade fairs and other industry events. This gave me a resilience and opened my eyes up to all the different opportunities within the craft.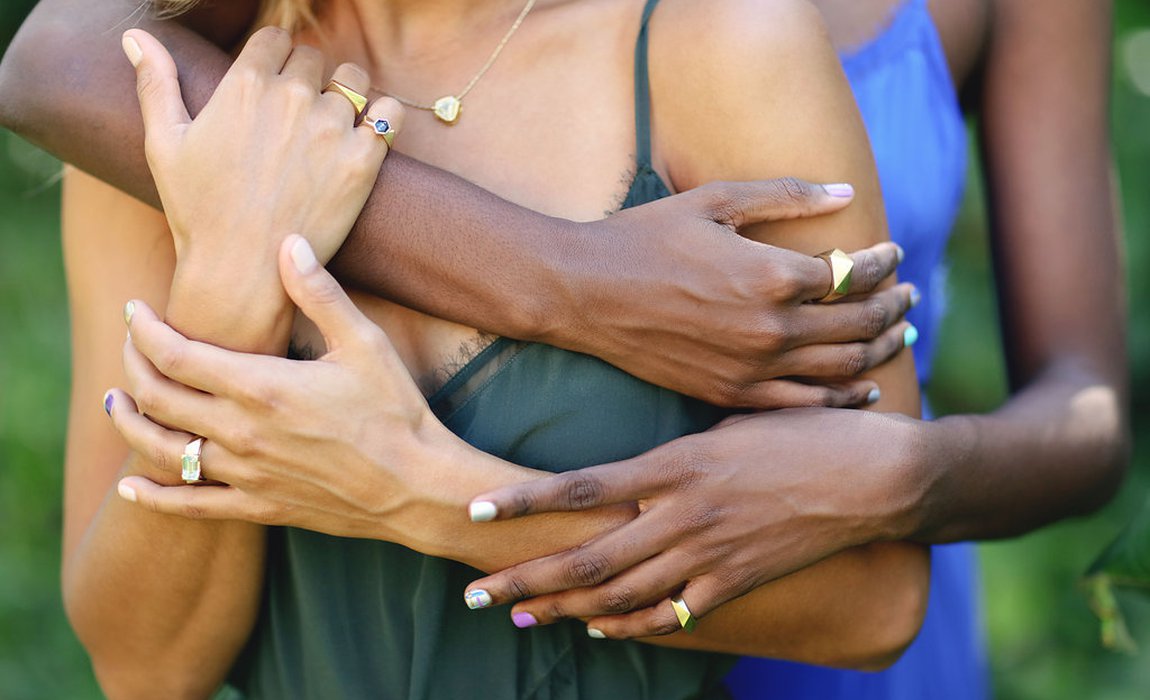 In the past, you've worked closely with NGOs and UK charities. Can you tell me more about one of these projects?
Yes, before the Goldsmiths' Centre opened, I was working on projects with the Goldsmiths' Company's Training & Technology department, which included professional training programmes like Getting Started. I also worked on the HotHouse programme, where the Goldsmiths' Company was working with the Crafts Council.
I was then approached by the British Council to do some work in Afghanistan as part of the New Silk Road project. This was an artist residency programme where the context was a bit different being in Afghanistan and the focus was toward teaching. The project was run at the developing Turquoise Mountain Art and Architecture Institute in Kabul, which had four streams of making: jewellery and gem cutting, woodworking, ceramics, and calligraphy and miniature painting. The students were great and the programme was tailored to accommodate the fact that sometimes students do not get to stay the full three years due to the situation in their country. One of the areas I worked with them on whilst I was there was research methodology as a craftsperson, so they can learn how to research for themselves from their everyday environment for ideas for their work, for times when they may not have access to a library or the internet.
Whilst in Kabul, I developed a long-term relationship with other NGOs working in the region and advised on jewellery sector development and whether their projects were tangible or feasible against their aims. During a span of 5 years I went on several trips to Afghanistan the longest of which was 3 months. I also worked with an NGO called Future Brilliance which was funded by the US Department of Defence. I helped with the development of a project that took a group of Afghan jewellers and gem cutters to India for academic training and work experience as well as English language training.
My most recent trip was to Pakistan working with the Aga Khan Foundation on a similar kind of project - jewellery sector development in the rural areas and checking the curriculum that they were developing and the equipment and machinery they were purchasing was suitable for the kinds of development they were looking to foster.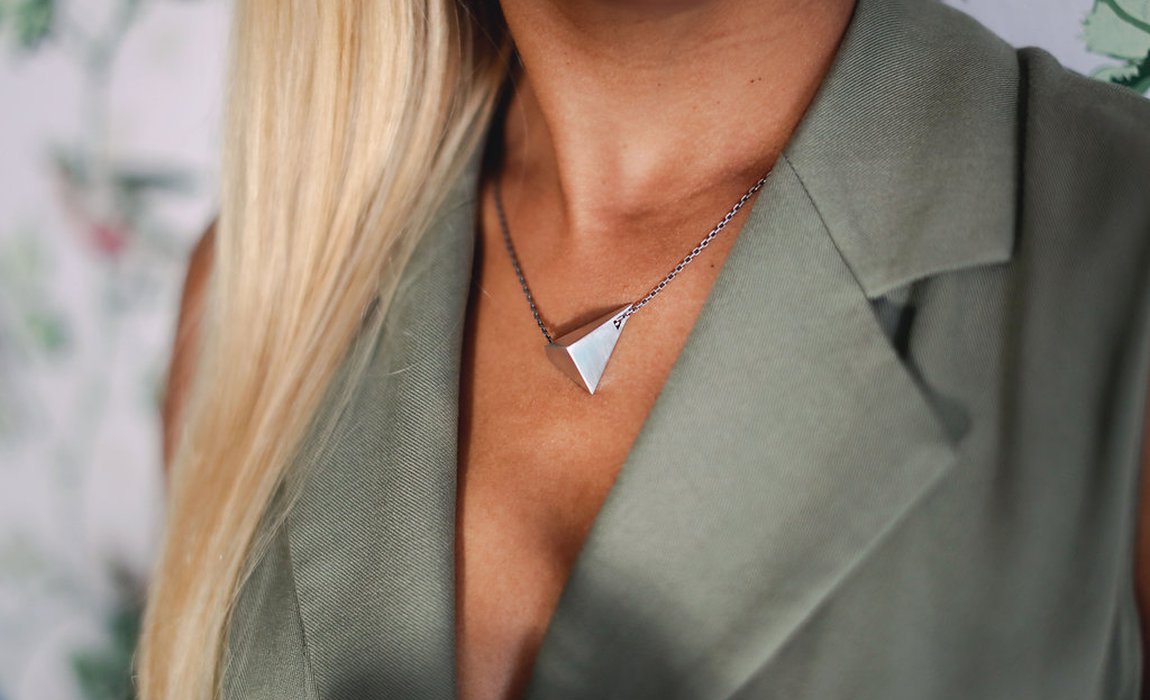 Your heritage and work has seen you travel to many parts of the world. How has this influenced your design style?
My heritage has and continues to influence my design style. I now want to focus more on my designs and feel that my experiences will become more obvious in my work, but I can see the effect in terms of my process – my approach and thinking around the new pieces I create.
Teaching is central to your practice. What advice do you think is most valuable to those pursuing a career in jewellery?
It's very difficult to have one answer specifically because I work in a very diagnostic way and so each person is different and the answer depends on what they want out of jewellery. For example, for some people it would be to immerse themselves in a certain technique, for others it's identifying their creative identity. The advice I would give to anyone who would like to enter a learning space is to really pay attention and try to take in and absorb as much as possible. Try not to count anything out because when I first started in jewellery, I had no idea that I would end up in Afghanistan. Proceed with integrity and if something doesn't feel right for you then you don't have to go for it.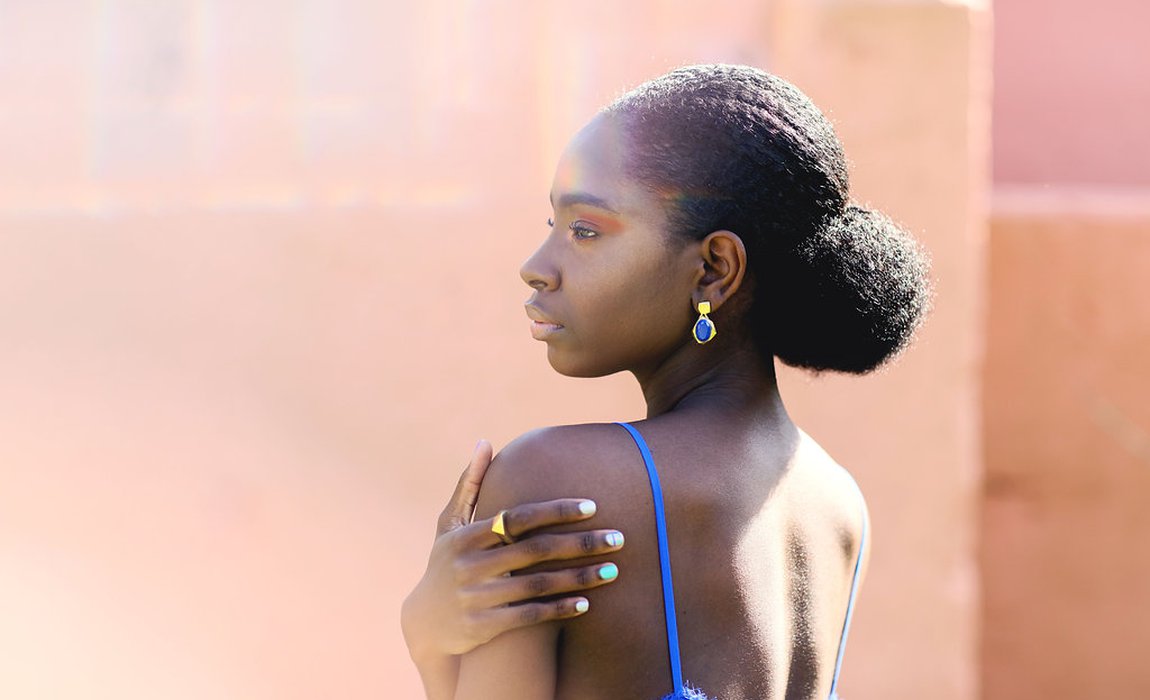 Which piece of jewellery could you not do without?
The ring I am currently wearing, which is one of my own designs that I wear daily. It has a tourmaline mixed cut stone in a unique colour. I designed this ring for a collection I exhibited at Goldsmiths' Fair. I had another ring that I wore during the show, though the more I looked at the ring in the exhibit, the more I wanted it and so I swapped the ring I was originally wearing with the one on display. I absolutely love it. The stone is so unusual with facets underneath and a cabochon on the top, like a pool of water with glints underneath. It has its own personality, depending on where you are.
Who would you most like to see wearing your jewellery one day?
Although I don't have a specific person in mind, I would love to create a brooch for a well-considered man, and in terms of celebrities, both Brad Pitt and Common would fit the bill as they both have great taste in jewellery. I've noticed their choice of adornment is very interesting, so I see them as quite astute individuals, not just because of what they practice, but also their taste and interest in culture.
As for women, there are a number, but if we are stick to the brooch theme, I would love for Madeleine Albright to wear my piece. She was a former US Secretary of State and a jewellery collector famous for her brooches. Having said that, I do feel that I already have amazing and talented people wearing my jewellery and that I have been honoured to design for them… so I guess more of the same fascinating, engaging, talented and intelligent individuals wearing my work. Many of my clients are true connoisseurs of contemporary jewellery and I love seeing my jewellery being worn alongside jewellery by other jewellers who I truly admire such as Zoe Arnold, Maria Hanson, Louise O'Neill and Wendy Ramshaw.
Click here to find out more about our resident craftspeople.