Become an Apprentice
Have you ever dreamt of a creative career making jewellery, silverware, or gemstone set items? Learn the practical skills you need under the guidance of an experienced Master craftsperson as part of the Goldsmiths' Company Apprenticeship Scheme.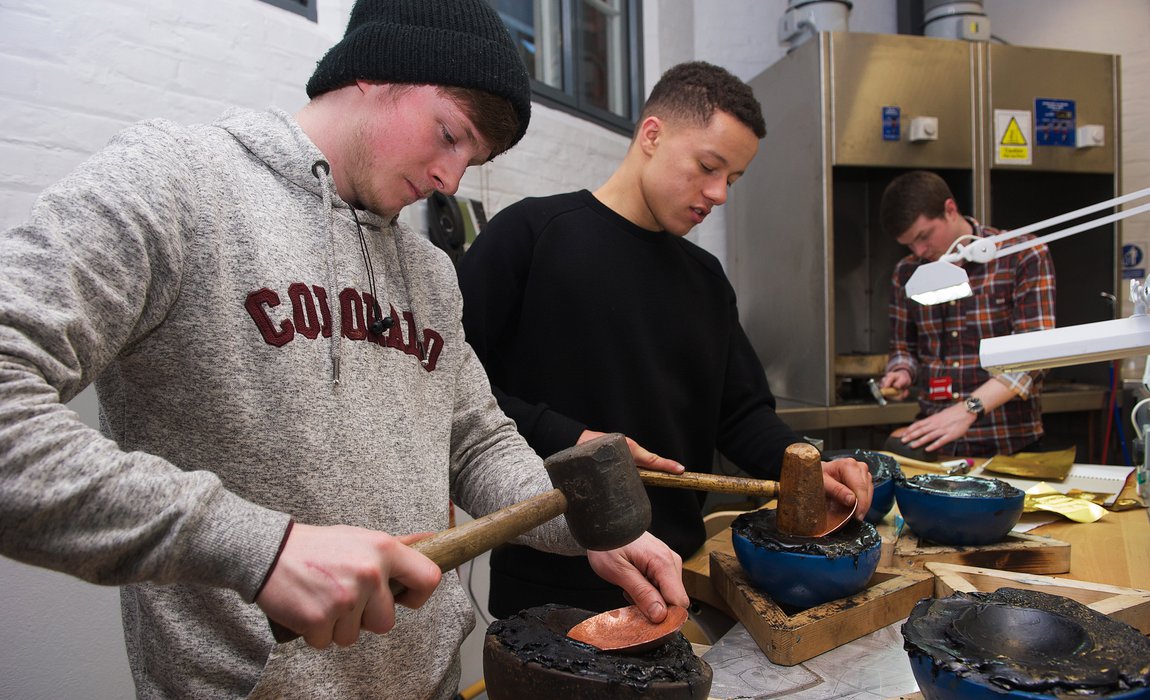 Full-time. 3 – 5 years training, depending on specialist area
Application deadline: Friday 26 July 2019
Qualification: Level 4 City & Guilds Professional Recognition Award
Age: 16+ Like to know more about apprenticeships?
Call 020 7566 7650 or email
What is the Goldsmiths' Company Apprenticeship Scheme?
The Goldsmiths' Company, one of the major Livery Companies of the City of London, has been supporting the training of young people via goldsmithing apprenticeships for over 700 years. 
Today, the scheme is considered the gold standard for craft apprenticeships in the UK and the top choice for school and college leavers looking to start a career working with precious metals and gemstones. 
Apprentices receive practical, work-based training for 3 – 5 years under the guidance of an employer, or Master, within the workshop of a goldsmithing business, leading to in-depth knowledge of a specialism, a recognised professional practice qualification and the best possible career start.
I felt like I had the full support of my boss and the boys in the workshop
Where do I start?
#1
If you are aged 16 to 19, the Foundation Programme at the Goldsmiths' Centre can help prepare you for an apprenticeship, a job within the goldsmithing subjects or further study. This intense one-year course, taught by some the UK's leading craftspeople, provides you with the chance to learn and practice a range of goldsmithing subjects.
To find out more or to apply visit goldsmiths-centre.org/courses/foundation-programme 
#2
The Goldsmiths' Company Apprenticeship Scheme accepts applicants who have already completed one year of work experience in a workshop prior to starting on the scheme, and who have found an employer willing to take them on as an apprentice for the duration of their training. 
If your workshop is based in London or the South East and if there is a Freeman  of the Goldsmiths' Company working within the business, you may wish to apply to become a Goldsmiths' Company apprentice.
#3
If your situation is different to that described above, you may be eligible to apply for alternative apprenticeship schemes outside of the Goldsmiths' Company. We do not place applicants with employers, but the team are happy to give advice on how to find placements and experience.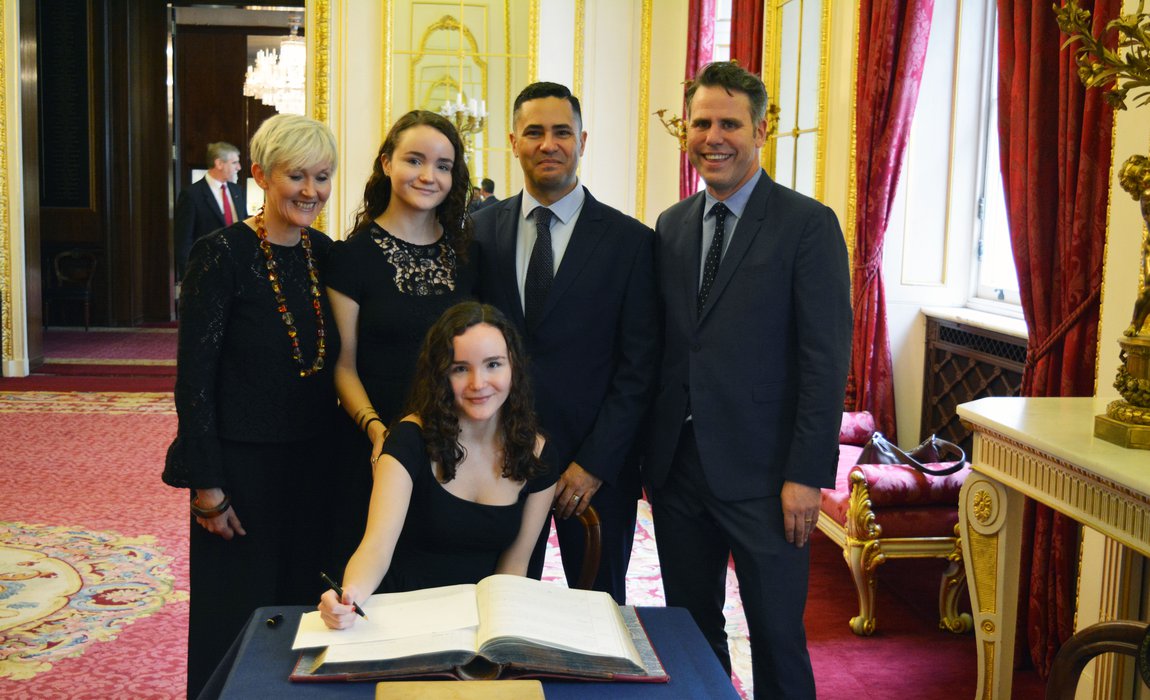 How does the scheme work?
The Goldsmiths' Company Apprenticeship Scheme is a programme of support and opportunities additional to your main training within your employer's workshop. Over time you should build up in confidence, speed and ability until you are capable of all the practical skills and knowledge required to work successfully within your company. 
Throughout your apprenticeship, you will be monitored continually by your employer and the Goldsmiths' Company Apprenticeship Scheme team. You will learn by working on practical pieces, sometimes for a customer, and will be given the opportunity to use a range of precious (and non-precious) materials, hand tools and relevant technologies. You should be paid at least the National Minimum Wage for your age, or higher, and this should increase as you get closer to completing your training.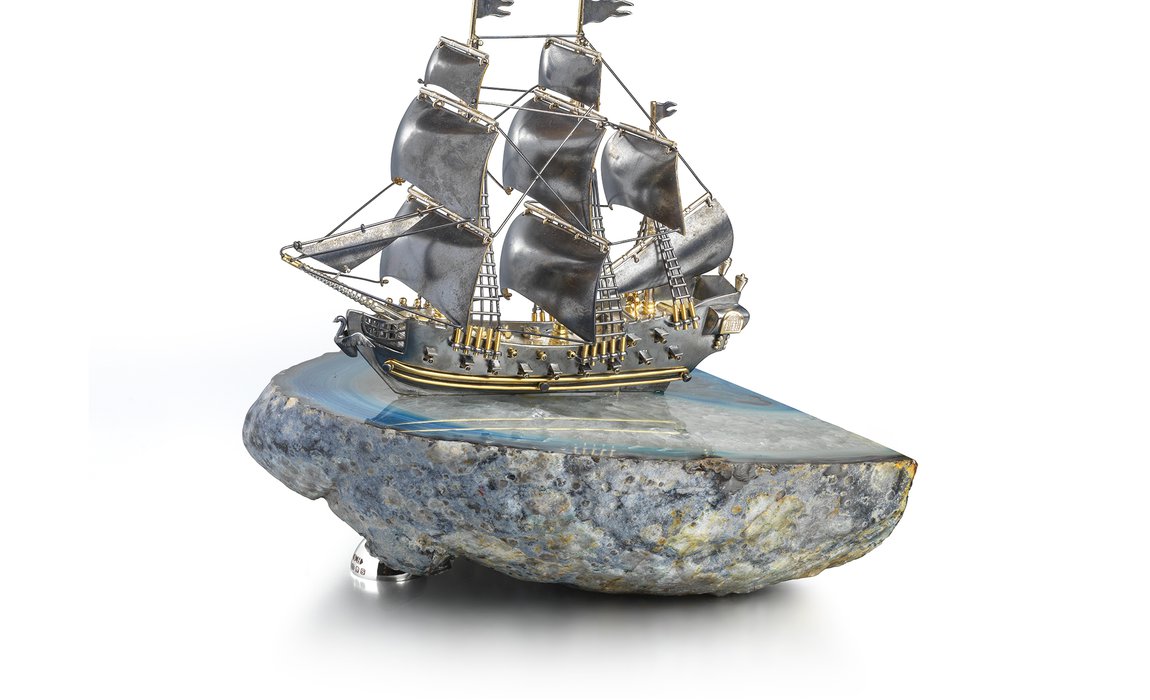 Apprentices who join the Goldsmiths' Company Apprenticeship Scheme will also receive:
19 days of day release training per year at the Goldsmiths' Centre between February – July. This is split between practical skills, materials investigation and visits
The chance to achieve a City & Guilds Level 4 Professional Recognition Award qualification upon successful completion of the apprenticeship and associated paperwork
In their last year apprentices produce a final piece of work, or masterpiece, which demonstrates all the skills they have learnt. Completed masterpieces are exhibited at the Goldsmiths' Centre as part of a unique Apprentice to Masterpiece exhibition 
At the end of their time successful Goldsmiths' Company apprentices are awarded the Freedom of the Goldsmiths' Company and, may be eligible to apply for the Freedom of the City of London. They will be invited to become an active member of the Goldsmiths' Company and take part through a variety of opportunities
Apprentices are encouraged and supported to enter relevant competitions including the Goldsmiths' Craft & Design Council competition and WorldSkills UK 
Annual events which allow apprentices to share their experiences with their peers, followed by an informal gathering with their Masters, to mark the years' achievements 
A Goldsmiths' Apprenticeship Consultant will visit the workshop each year to meet apprentices and Masters to discuss their training. Pastoral support will be available from the Apprenticeship Team for any issues which may arise. 
Why should I apply?
The employers who work as Masters on the Goldsmiths' Company scheme are expert craftspeople and are very committed to their apprentices. They provide a huge amount of their support, training and time to ensure you start a successful career in the industry. If you are hard-working and dedicated, it is also quite common to become a permanent employee within your Master's workshop. 
The goldsmithing industry is unique in that you can learn your skills working for an international jewellery brand, mid-sized manufacturers small independent workshop or anywhere in between. Previous apprentices have gone on to diversify their training by working in a variety of workshops and some go on into self-employment. 
How do I apply?
Applications to the Goldsmiths' Company Apprenticeship Scheme are accepted until Friday 26 July 2019. There are 10 places on the scheme each year and priority is given to applicants who have completed the Foundation Programme at the Goldsmiths' Centre.
If you would like to apply, download the "Goldsmiths' Company Apprentice Application Form" below or email professionaltraining@goldsmiths-centre.org for more information. 
The Goldsmiths' Company Apprentice Application Form.doc

(162.8 KB)
The Goldsmiths' Company Apprentice Application Form.pdf

(437.0 KB)