Mount Making and Gypsy Setting Techniques with Sonia Cheadle
Date

25 Oct 2024 - 26 Oct 2024 · 9.30am – 4.30pm

Price

£309 (8 places)

Venue

Specialist Workshop, the Goldsmiths' Centre

Programme type

Technical Skills Training
Book now
Do you need a clear practical introduction on how to construct beautiful rub-over mounts for your fancy-cut jewellery? Have you ever wondered how 'gipsy' set stones are held in place?
Award-winning designer and experienced tutor Sonia Cheadle will show you step-by-step how to create the perfect rub-over mount for a variety of 'fancy' shaped faceted stones. She will also demystify the gypsy setting technique by offering students a quick and simple version of how to successfully set small round-faceted gemstones in this style.
"I found it a very comprehensive course and really worth it. Sonia is a great teacher. She provided us with a lot of technical tips, which are so useful. We worked on several types of mounts and set a whole ring."
Our small class size offers you the chance to get group as well as individual guidance and 1:1 time with your tutor. You will receive tailored advice to deepen your knowledge and understanding of this technique.
This course offers a unique blend of practical techniques, efficiency strategies, and artistic insights. From constructing rub-over mounts to unravelling gypsy setting mysteries, you are set to embark on a transformative journey. You will not only enhance your craftsmanship but also elevate your career as a skilled and versatile jewellery designer.
FAQ
Delivered in person at the Goldsmiths' Centre, this course will help with:
Enhanced bench setup: Sonia's instruction includes optimising your bench setup, a cornerstone of efficient practice. This not only improves the quality of your work. It also focuses on enhancing your organisational skills and ensures ergonomic posture, contributing to a healthier and more productive working environment.
Efficiency techniques: The course imparts valuable techniques to expedite the creation of single-stone mounts. These time-saving strategies streamline your production process and allow you to offer your clients beautifully crafted pieces in a more efficient manner.
Cost-effective gypsy setting: Learning simple tricks of the trade to secure a gypsy setting while minimising costs is a game-changer. This knowledge ensures you can offer this unique style without compromising security or profitability.
Pre-polishing expertise: Learn how to pre-polish your metal before setting is a strategic choice. It saves you time and money in the final polishing stages and helps you to streamline your workflow.
Comprehensive skills development: By creating up to six mounts for fancy-cut stones and experimenting with gypsy settings, you are expanding your skill set. This allows you to create a wider range of designs and cater to varying client preferences.
Deeper gemstone-mount relationship: Sonia's guidance will foster a deeper understanding of the symbiotic relationship between precious gemstones and their mounts. This understanding enriches your design decisions and elevates the aesthetic appeal of your pieces.
Valuable takeaways: The course offers tangible benefits, including a personal set of gypsy setting tools. These tools become assets in your studio and enable you to continue to practise and refine your gypsy setting technique independently.
This course will cover:
Top tips on measuring, marking and soldering.
How to successfully construct 'settable' rub-over mounts for six fancy-shaped cubic zirconia.
Step-by-step demonstrations followed by a series of practical exercises to build up your confidence and develop your understanding of perfecting mount construction.
Experiment with a gypsy-style of setting.
Leave the course with your own personal set of gipsy setting tools to practice this technique in your studio.
Please bring your own basic tool kit (including but not limited) to:
Set of needle files, essentially a 'well-defined' square file.
Set of pliers including parallel, flat and round nose.
Half round hand file with handle.
Emery stick. P600. Elastic band.
Small 'well-defined' steel rule and a sharp scriber.
Piercing frame and blades (2/0 or 3/0).
Solder probe or tweezers.
Small paint brush for borax application.
Tin snips and ring clamp.
AA tweezers and a pair of diamond tongs.
A loop.
Snipe nosed pliers, flat/pillar pliers, parallel pliers.
Pair of dividers.
'Double-ended' pin vice.
Protective clothing or clothing you do not mind getting dirty e.g. apron and closed-toe shoes.
Optional:
Spectacles or head visor (if required) to work on small details.
Notebook and pen.
If you would like to prepare yourself ahead of the short course, please read the following recommended book:
Mounting & Setting Stones, A&C Blacks by Sonia Cheadle.
You will be provided with:
All precious metal (silver) needed to make your mounts,
Blank silver ring to practice your gipsy setting technique,
Solder strip as required.
Soldering station including, soldering matt, borax dish and cone.
All fancy CZ's needed to create your mount and gipsy set.
Drill bits and burr as required.
Steel rod to make your own tools.
Medium/fine binding wire.
Polishing equipment for your tools.
Intermediate: Some practical experience and basic understanding of the listed skill required
To benefit most from this course, participants should have experience of being in a workshop environment. You must be able to work independently on basic tasks such as piercing, filling and soldering.
We believe that talent should not be held back. Here at the Goldsmiths' Centre, we are open, accessible and inclusive to all. Our Access Grants help anyone to build thriving creative careers, supporting jewellers, silversmiths and allied industry practitioners to access our training courses for free.
If you need help to cover fees for our business and technical skills short courses, please apply for one of our Access Grants. To find out more and read our application criteria, click here
The Access Grants are delivered by the Goldsmiths' Centre and funded by the Goldsmiths' Company Charity.
Claw and Rub-Over Setting Technique with Niall Paisley – if you are looking to further develop your setting skills, this two-day course will show you step-by-step how to correctly prepare your settings and set different shaped gemstones.
Who is the tutor?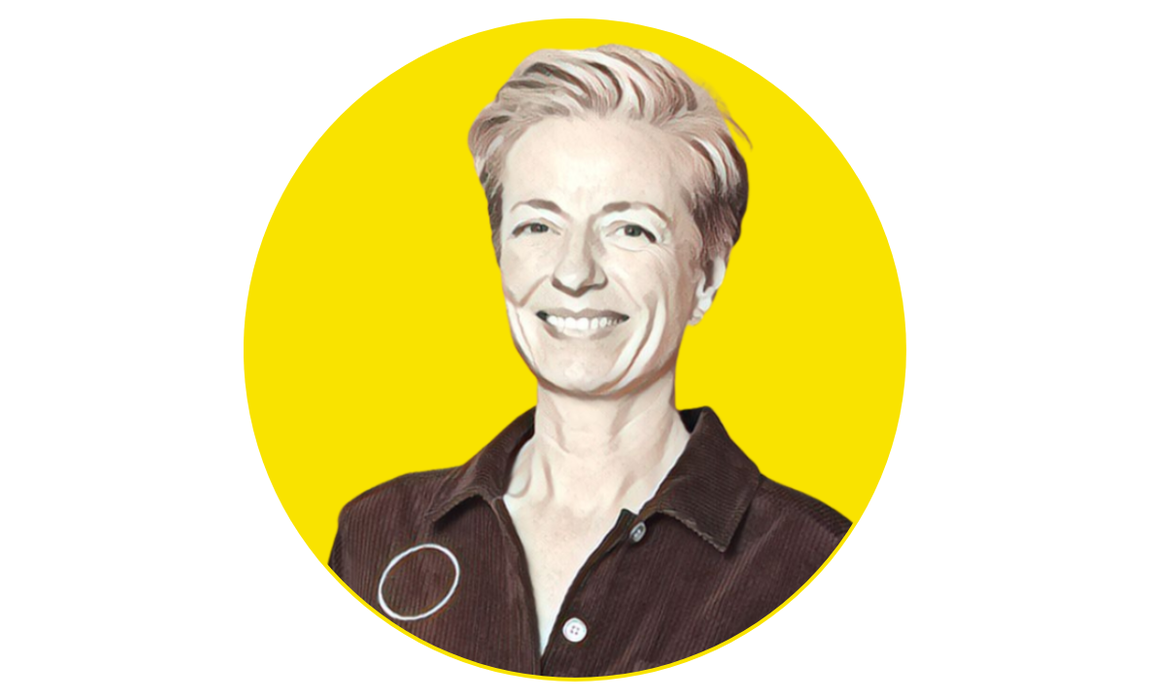 Sonia Cheadle is a designer-maker and the author of Mounting and Setting Stones (Design and Make). She is an experienced tutor who has run mounting and stone setting courses since 2004. Sonia has also established a reputation for fresh and innovative jewellery, exhibiting at both Made in Clerkenwell and Goldsmiths' Fair. She is the winner of the Goldsmiths' Craft and Design Council (GC&DC) Gold, Palladium and Platinum award in the senior Precious Jewellery category in 2020. Through her contemporary but classic approach, she creates pieces using the highest quality of materials and finishing which embody simplicity strength and beauty.