Materials in Focus: Pearls
How are pearls farmed? What factors should you consider when sourcing them? How can you tell the difference between farmed and false pearls?
Materials in Focus: Pearls
Join Wendy Graham for a deep dive into the world of South Sea, Tahitian, Akoya, Freshwater and wild pearls.
This talk was first shown online as part of the Goldsmiths' Centre's Material in Focus series in March 2021. We apologise for the poor sound quality at points in this recording, due to a limited network connection. 
Who is the speaker?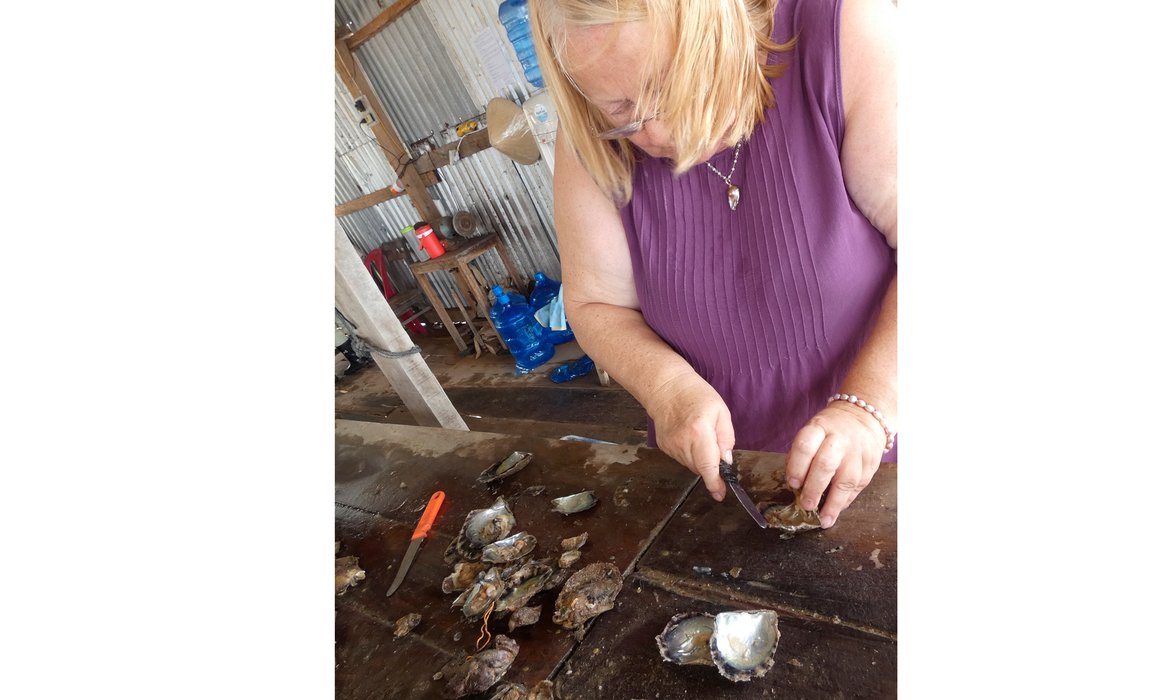 Wendy Graham founded specialist pearl jewellery company pearlescence.co.uk, nearly 20 years ago, and has travelled extensively to find pearls as well as working on pearl farms. She is the author of recently-published Pearls: A Practical Guide (Crowood).