From Traditional Design to Computer Aided: An Interview with Jasmin Karger
Our latest interview is with Jasmin Karger, an accomplished jewellery designer, goldsmith and tutor with over twenty years' experience in the industry.
Her areas of expertise include both the innovative and the traditional, as she has taught CAD/CAM and traditional rendering skills all over the world, including at the Goldsmiths' Centre, where she has continued to lead digital classes throughout the pandemic.
Hello Jasmin, could you start by telling us a little about what you do for a living?
I run my own company teaching CAD/CAM and traditional design skills. I also work part time for a 3D printing business in Berlin, and offer design consultancy and hand-drawn renderings for different companies. I teach, and usually offer classroom-based courses, but at the moment I'm teaching online. So, I have my fingers in a lot of pots!
This year you have been busy teaching our Foundation Programme trainees new design skills remote from Germany during lockdown. How do you think digital technologies are revolutionising the way we exchange knowledge and learn?
I was really surprised by how well digital learning works. Before the pandemic, I did teach students online, but only on a one-to-one basis - I always preferred to teach in a classroom environment, because I found it easier to build a strong personal relationship with my students in that setting. Throughout the pandemic, however, I have been teaching for the Goldsmiths' Centre online and have taken on my first large group of students, and it has been great. 
It still is great - the course hasn't finished yet, and I'm really proud of the students, they are doing a fantastic job. I think this past year will influence the way design skills are delivered in the future, and I have a feeling that teaching online in different educational sectors will become the norm more and more. The reason being that it's just so much more flexible - you can teach students from all over the world. At the moment, I have a student in Bahrain - I've never even been there! It's unbelievable. I can teach people thousands and thousands of miles away, and it's wonderful to have the flexibility. It's amazing that I'm sitting here in Berlin now, teaching design to the Goldsmiths' Centre Foundation Programme students in London.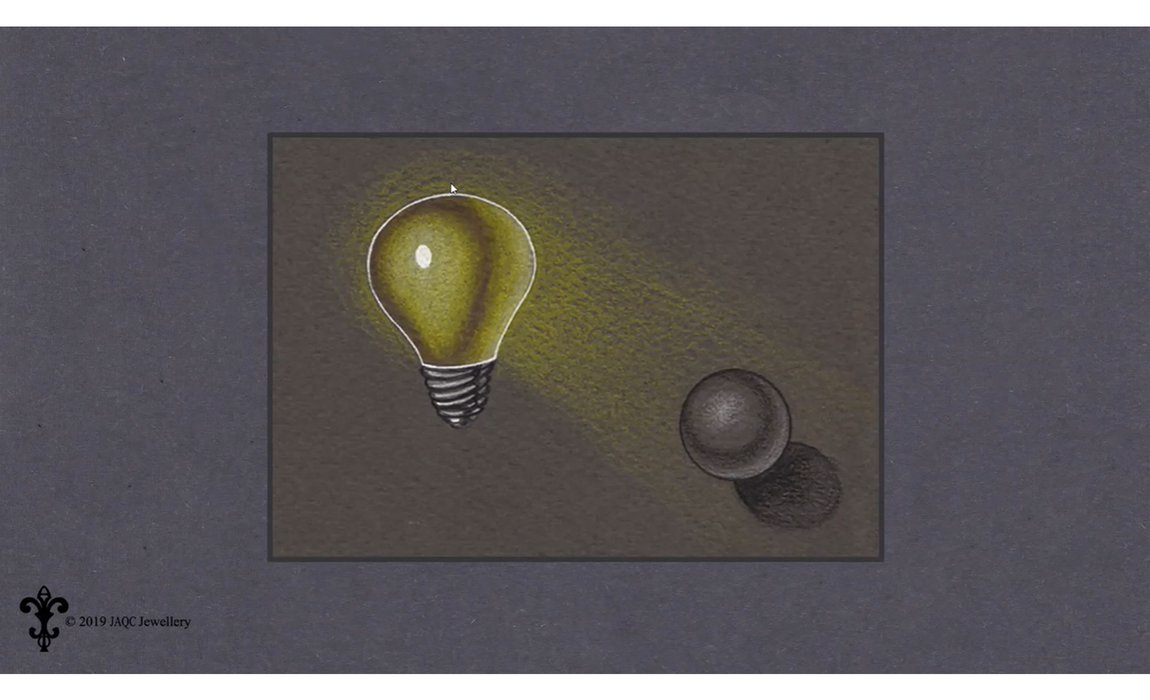 You have an extensive background in teaching. How did you discover your passion for teaching and what can your students expect from your classes?
It happened by accident. I never thought I would teach in my life, but one day, a friend approached me and said that the GIA (Gemological Institute of America) was looking for an instructor that had knowledge of traditional craft skill and design skills, and also CAD/CAM. At the time, I didn't have any teaching experience, but she told me that they'd provide full training, so I thought: 'Well, it's a great name in the industry - what's the worst that can happen?' I called them up and arranged an interview, and I immediately loved the GIA. The people were great. At the interview, they asked me if I would be okay with being trained in California and teaching every summer in Florence, and I didn't really have to think twice after that! I started my training a month later, first in London, and then I was put on a plane to California. 
Once my training was completed, I was sent to Florence in the middle of Summer, it was beautiful and wonderful, I had about 14 students standing in front of me. I was so frightened, but once the stage fright was over, it was so much fun, and I never wanted to do anything else. I'm still in touch with a lot of my students and there is nothing more rewarding than seeing them getting better and better. You might call them up after a few years and ask: - 'do you remember me?' - and then they tell you about their amazing career, their jewellery collections, who they work for, and I'm always blown away. The students did it all themselves; not me, but it's nice to think that I had a little bit of an impact. It's just the most wonderful thing, take someone by the hand and help them achieve their dreams - there's nothing better than that.
As for what students can expect from my classes, well, I'm grateful I'm not a Maths teacher, I'm teaching one of the most enjoyable, creative subjects - design and drawing. CAD/CAM is a different beast, but it's actually great as soon as the students have a basic understanding of what you can do with it. For me, it's important that they have fun, because I believe that the more fun you have learning a subject, the better you will be in the end. I think it's also important for students to feel like they've achieved something that they can be proud of. I'm not really teaching conceptual courses, that's not my area of focus; for me, it's very important that the skills I teach are applicable to the work environment, for every stage of the student's career. So when they start working for someone or their own business, they feel that they are ready for it. I want to help them achieve anything they're dreaming of - whether this is creating their own collection, or working for somebody else as a designer.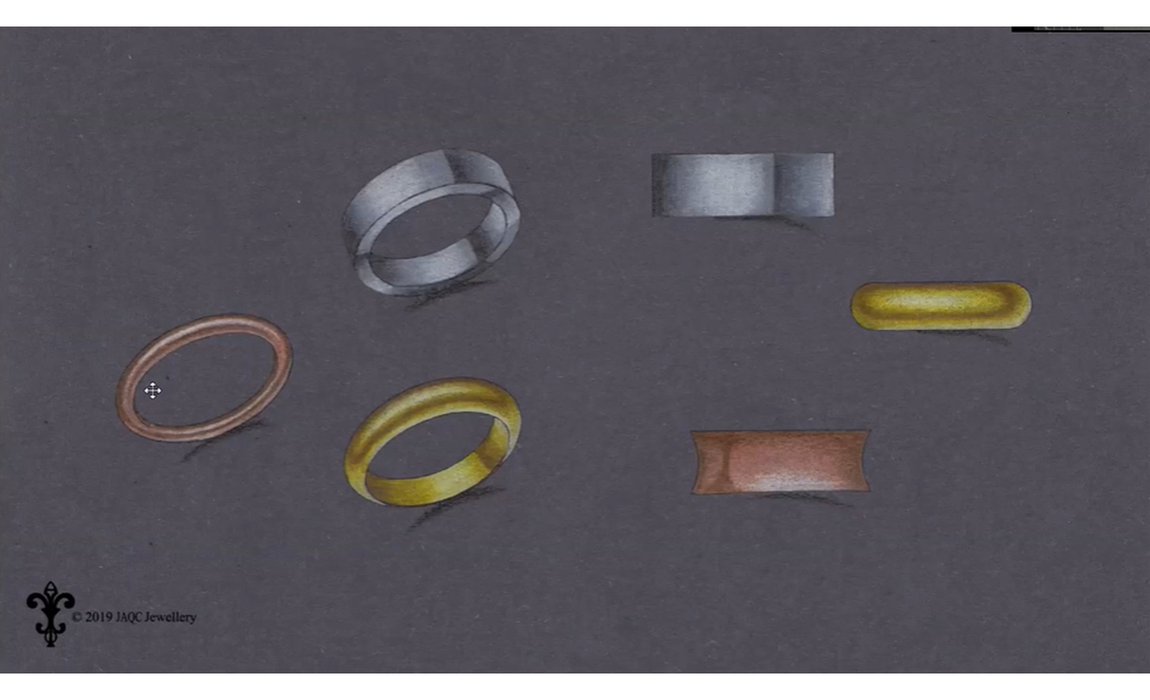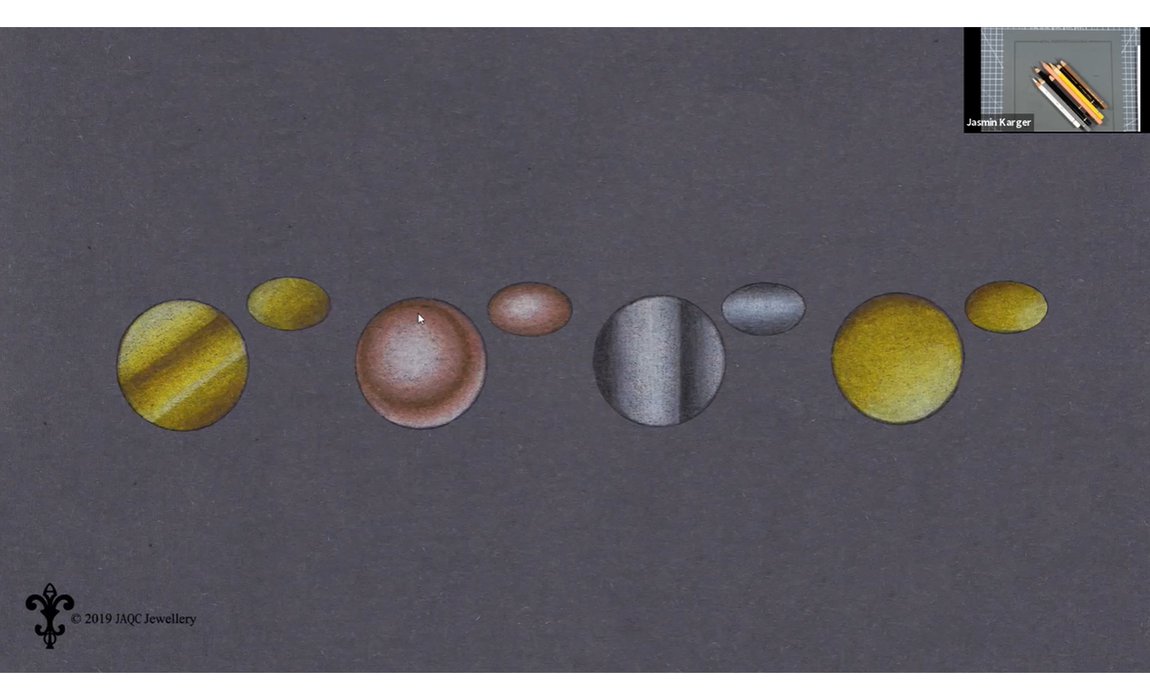 As a designer, you have also worked extensively with both traditional design methods as well as new technologies. But what first attracted you to exchange pen and paper for CAD/CAM and how has its use changed your creative practice, and the course of your career?
I was first introduced to CAD/CAM through a seminar about new technologies at Goldsmiths' Hall. I was part of a German exchange programme for people who'd recently finished their apprenticeships, so I came to London and had a work placement with a lovely lady named Jacqueline Mina - she is absolutely wonderful. One day Jacqueline said to me, I have an invite to this seminar on New Technologies, you should go - you will learn so much. So, I went. My first impression was that Goldsmiths' Hall was very impressive. Then we all sat down and learned about things like laser welding and some other forms of technology, and finally we came to a presentation about CAD/CAM, I couldn't believe what I was hearing, I just sat there with my mouth open - I was so excited. 
The next day I went out and bought a laptop and installed a demo version of Rhino 3D, a CAD programme, and the manual. I thought I'd learn it in no time, that I'd never sit on the bench again, that I'd do all these amazing things. It lasted for about three hours… I threw the laptop in one corner and the manual in the other, it was just so overwhelming. About six months later, I had the chance to attend a short course on CAD/CAM this is when everything just fell into place and suddenly made sense. I've never looked back. I was able to build my first rings and pendants, I really understood the process. It was a huge learning curve, I won't lie, there are so many important things to learn CAD/CAM programmes are always evolving and changing, new programmes are constantly being released, you never stop learning - it's absolutely wonderful. It has changed pretty much my whole career path, the way I design things, and has opened my mind to different possibilities. In my work, I combine traditional craft skills with new technology. The two together, the old and the new, in my opinion, are just unbeatable. You mix them together and you get the best of both worlds. 
Funnily enough, I started drawing after I discovered CAD/CAM, so I did things in reverse. I did some technical drawing during my apprenticeship as a side-line to the making, but I never really used it. What happened was that people suddenly started to approach me and ask, well, you can do CAD/CAM, but can you also draw? I hadn't done it for years but decided to try, and I was like oh my god, this is incredible, that's how my skills set developed. In many cases, clients don't like a computer rendering because it's not personal enough. Some people will say that illustration is a dead art, but it's not. On the contrary, it's a huge market, a brilliant, niche market, and quite a big part of my work is hand rendering.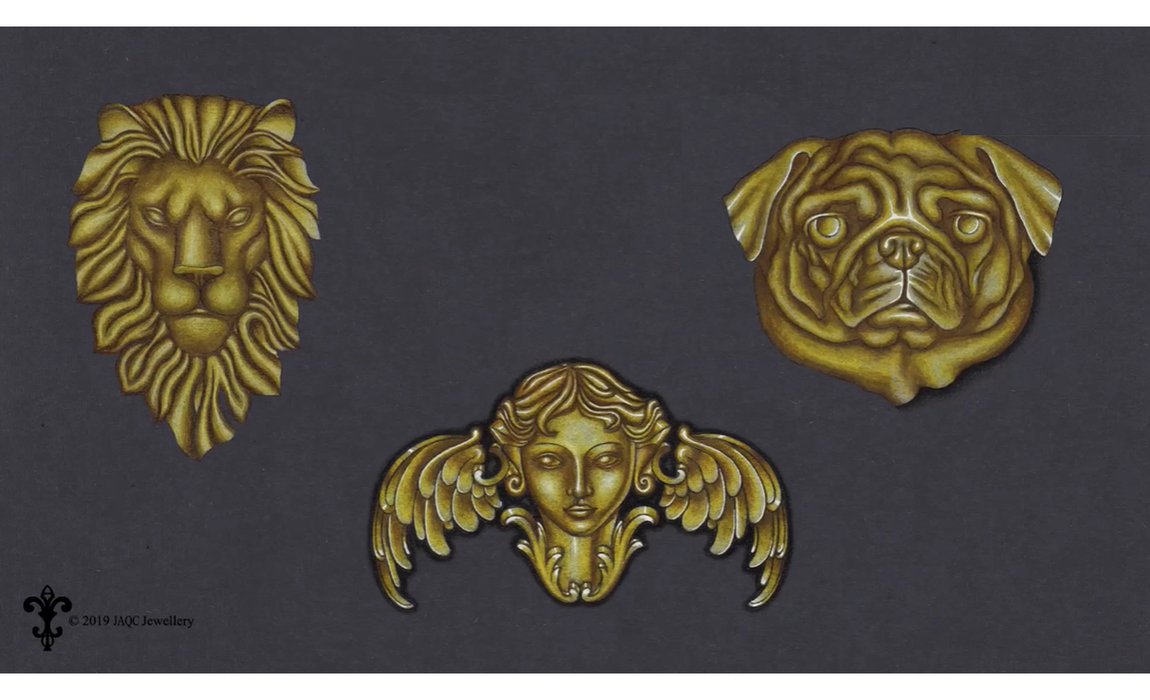 In the early days of CAD/CAM, did you find there was resistance to it in the industry?
That is a very good question. I first started using CAD around twenty years ago. In the beginning, as is often the case with new technology in its early stages, it was a little rocky - there were some downsides or faults to CAD, but there were also a lot of benefits to the technology. I took my laptop under one arm and started to knock on workshop doors, to show what I could do with CAD, and some craftspeople would respond with interest, whilst others would have a negative reaction. I can understand that - having worked at the bench for thirty or forty years, to have a girl with a laptop show up on your doorstep one day, telling you that they can make something much faster and cheaper; well, I can see why there would be some initial resistance to that.
This was a while ago. These days, there is still some resistance, but many makers now realise that they have the choice - either to hire someone who can do certain jobs on CAD, or to learn themselves. For a skilled craftsperson, learning CAD is not that difficult, they already know about the metal thicknesses, the shrinkage, the mechanisms, things that CAD designers often don't know when they start out. So, they're at a good advantage from the beginning. At the 3D company where I work, we often go to trade shows, where we talk to makers, and it seems every year more and more people learn CAD, or buy Rapid Prototyping equipment for their workshops. They have to be competitive, so it just makes sense.
Even so, there are certain pieces that you would never use CAD for, there are restrictions around the casting process and other factors, without going into too much detail. There are pieces you have to make by hand, so traditional skills are more important than ever. CAD, 3D printing, Rapid Prototyping, these are just another tool - they open up new possibilities. If you're proficient in CAD, there will also always be a job in the industry for you, so learning is a good way to get your foot in the door. The learning curve for CAD in comparison to traditional craft is obviously shorter, and requires less equipment, so it can be a good starting point. When it comes to the design process, it also really opens up your eyes. 
There are certain pieces, as I said, that you'd never use CAD to make; but the opposite is also true, there are pieces that you cannot make by hand as they're so intricate, it would take months or years. So, I would advise anyone who is looking into CAD to see it as a tool, like a hammer or a drill. See it as an extension of your skill set, you will not regret it. One piece of advice; don't make the mistake I did in the beginning! Don't just download the demo and the manual, because it's very overwhelming - there must be hundreds of tools in Rhino, for example. I would take a short course to help get the basics and then build your skills from there.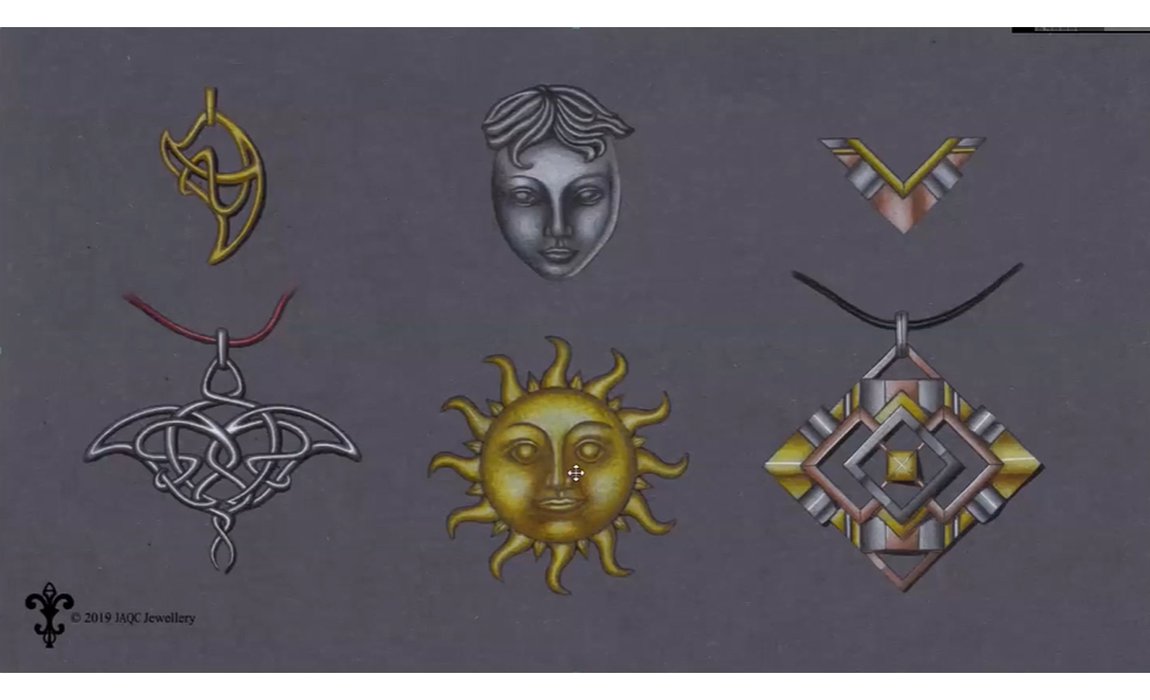 Aside from of course, taking a short course, do you have any advice for aspiring makers interested in CAD/CAM - how do they get started?
Start with very simple pieces in the beginning, and build up your skills. But even if you are creating very simple pieces, I'd say don't just stop at learning about the 3D programme, and the file itself - learn about the actual manufacturing process, the Rapid Prototyping and casting process. If there are certain mistakes or miscalculations in the file, it might look great on the screen, but then it doesn't work as a finished piece. So, you need to be aware of the certain steps in between - try to learn the complete process. Even if it isn't a perfect design you've created, look at it and use it to learn.
What are some of the common mistakes made by makers first attempting to use CAD/CAM?
So, always check your measurements; make sure they are correct, and that you have not used inches instead of centimetres, for example. A service bureau will charge you by size so this is very important. Also, always remember that when you cast the piece, it shrinks a certain amount and that is often the most difficult thing to find out. One caster might tell you the shrinkage is, let's say 1%, the next will tell you it is 3%, but if you use the wrong percentage, the size of the ring, for example, will not fit, and even worse, your stones will not fit anymore. 
You have to build a strong relationship and communication with your caster or service bureau you are using - this is very important. Experience comes from making mistakes though, in the beginning I would be asking myself, why does this stone not fit anymore - and it would be because the shrinkage percentage was wrong. At the time, it was such a new technology that it was difficult to get the correct information, but now, there is a lot more information out there, which makes things easier.
In 2017, you published your book "The magic of jewellery illustration - the ultimate guide to express your creativity". What motivated you to write this book about traditional design techniques?
I didn't really have a choice! I would always show students tricks or shortcuts, a very important skill is to be able to demonstrate something quickly to a customer. It started with one student in one of my classes, she asked me: 'why don't you just write a book about these things?' And it kept happening. I thought about it, and said, what have I got to lose? It's an adventure. So I did it. Basically, my students gave me the idea. I also remembered that when I was an apprentice, I could only find one book about traditional jewellery rendering, and it didn't really explain the whole process or put things in perspective.
So, I thought there was a market for such a book - I wanted to give people who have no experience, who've never drawn in their life, the option to use the book, in combination with the YouTube Channel I created to go with, and teach themselves, and achieve their dreams. Again, they might start with simple designs, like you do with CAD, but if they follow the rules, which are really easy - for example a certain gemstone always works this way, a setting always looks this way, metal always looks this way, then in a sense, it's quite simple to get beautiful renderings done without putting too much effort into it.