The Dig: Early Medieval Jewellery and other Finds from Sutton Hoo
On 31 January Netflix released The Dig, a quiet period drama about the discovery of the Sutton Hoo ship burial in 1939. The film ignited a surge of interest in the spectacular seventh-century grave, taking experts by surprise and making national and international news. Amongst the finds are some of the most outstanding pieces of gold metalwork ever discovered. Their appearance in The Dig is dramatic but fleeting, making many viewers keen to learn more. And there is much more to learn.
In this talk Sue Brunning, curator of Sutton Hoo at the British Museum, selects several gold artefacts glimpsed in the film for a closer look. Using high-definition photographs and film, she explores their construction and ornamentation in microscopic detail, revealing the full breath of the early medieval goldsmith's skill and artistry.
This event was first shown as part of the Goldsmiths' Centre's talks online series in April 2021.
Who is the speaker?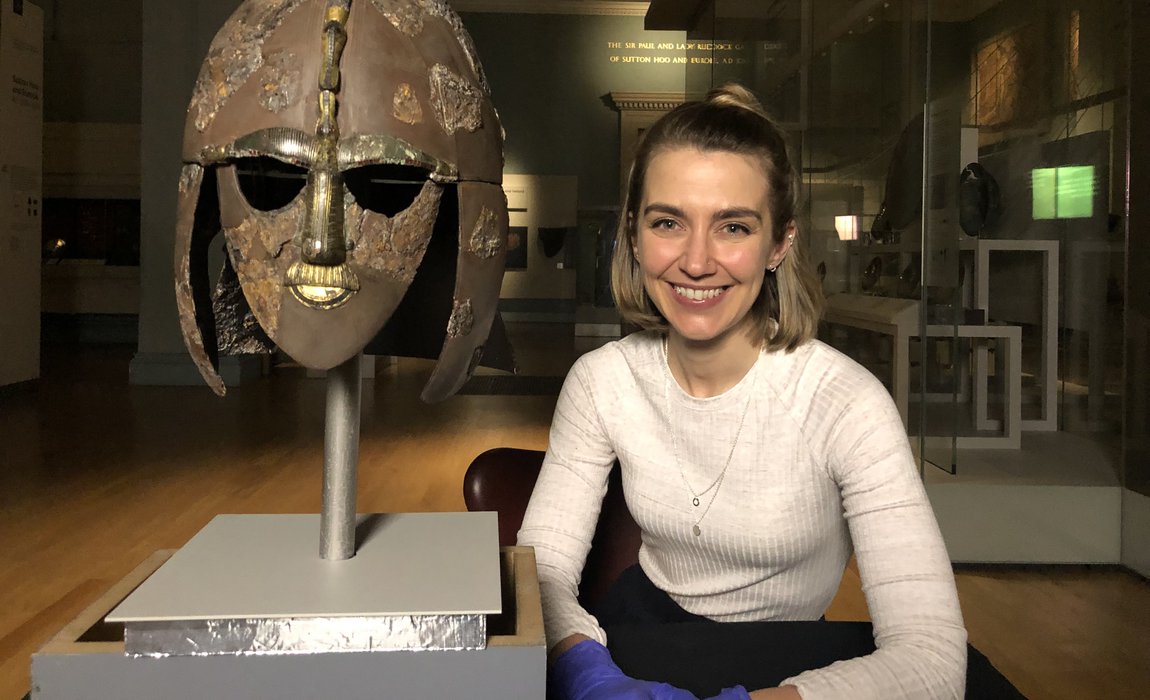 Dr. Sue Brunning is Curator of the European Early Medieval Collections at the British Museum. She began her career at the Museum in 2007 as a volunteer, before becoming project curator (2010) and then lead curator (2012) for the refurbishment of Room 41, the Sir Paul and Lady Ruddock Gallery of Sutton Hoo and Europe. She specialises in early medieval material culture with particular research interests in the Sutton Hoo ship burial, sixth- to eighth-century metalwork in Britain, the biography of artefacts and the archaeology of experience and sensory perception.
Her PhD, completed at UCL's Institute of Archaeology in 2013, explored the symbolic significance of swords in England and Scandinavia. It was published in 2019 by Boydell as The Sword in Early Medieval Northern Europe: Experience, Identity, Representation. Most recently, Sue curated a display of Sutton Hoo-related archive in Room 2 at the British Museum, celebrating the 80th anniversary of the discovery (2019), and assisted the filmmakers of the Netflix film The Dig in their recreation of the Sutton Hoo excavation. She enjoys sharing her enthusiasm for early medieval archaeology on Twitter.