Shine 2023: how to launch and showcase your collection
Take part in Shine, our free, 3-month part-time programme for UK based early career designer makers. Learn from industry experts how to present, sell and showcase your new jewellery or silversmithing collection.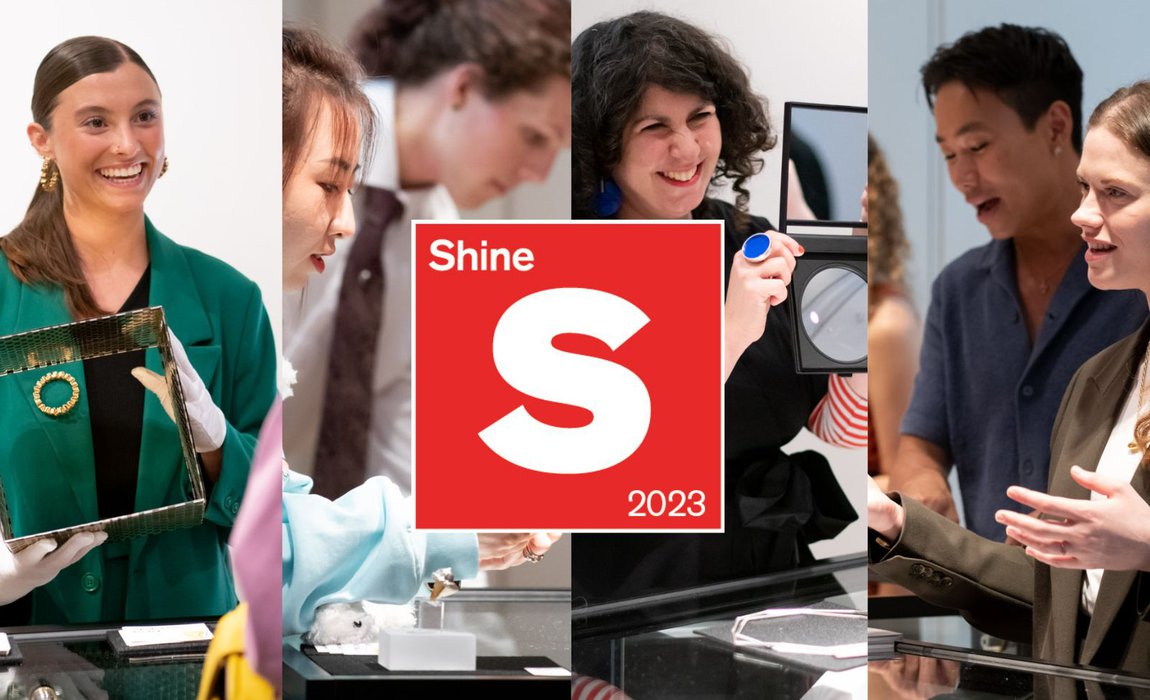 3-month free training programme + showcase for up to 15 participants.
Dates: July - Sept 2023, part-time
Delivery: Online (up to 15 participants)
Applications close: 19 June 2023, 5pm
Entry criteria: Designer makers in first 5 years of business based in the UK
Fee: Free for those who successfully apply 
Want to know more about this programme? Just talk to our team! Call 020 7566 7650 or email shop@goldsmiths-centre.org
What is Shine 2023?
Launching a new jewellery or silversmithing collection may seem overwhelming. With the advice from industry experts our free programme helps you to:
present your work
sell face to face
sell your collection online through the Goldsmiths' Centre Shop Talent e-commerce site (www.goldsmiths-shop-talent.org)
raise your profile
+ connect with potential consumers, buyers and the wider industry
Delivered through live webinars, self-paced sessions and practical assignments, you will learn with your peers how to:
speak and write confidently about your work
capture your work through film and photography*
approach face to face and online selling
prepare for and display your collection for high end shows and fairs
+ take part in live events, an exhibition and the Goldsmiths' Centre's online shop (link to www.goldsmiths-shop-talent.org)
*All your images and video content will be transformed by the Goldsmiths' Centre team into a promotional film and shared with over 20k Instagram followers.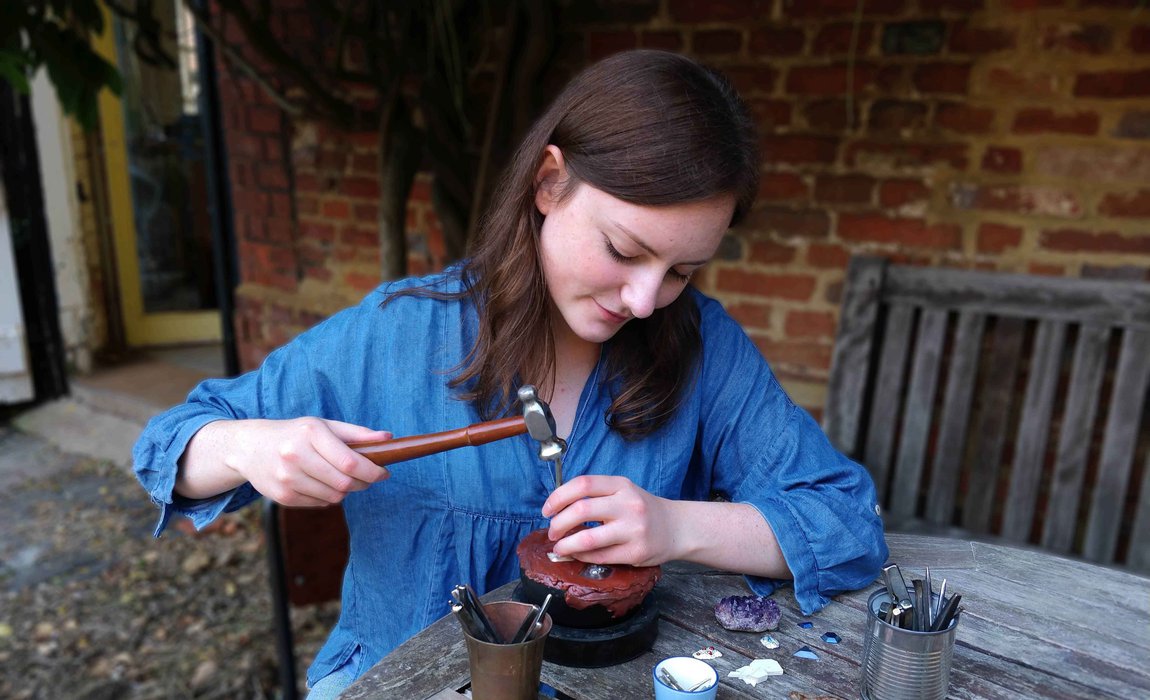 As self-employed people, we have to be everything: we are photographers, writers, presenters, makers, designers, bookkeepers, website developers, marketing content creators and sellers... to name a few! University taught me how to be a designer and maker, but the Goldsmiths' Centre's Shine programme taught me everything else!
Silversmith and Shine exhibitor Alice Fry
Who can I learn from?
Each year Shine attracts an outstanding line-up of industry experts. Mentors have included:
Toyin Laketu, fashion business and digital consultant
Shaun Levin, novelist, creative writing lecturer and editor
Brightest Bulb, iDEC video training provider and award-winning broadcast professionals
Charlotte Dew, craft curator, programme and author
Why should I apply?
Leading industry experts and our team will share their advice and experience. You will join a small group of like-minded peers and, with our support, introduce your new collection to potential consumers, buyers and the industry.
At each stage, you will be encouraged to put what you have learnt into practice. By doing this, you will build your confidence, receive invaluable feedback and develop your business.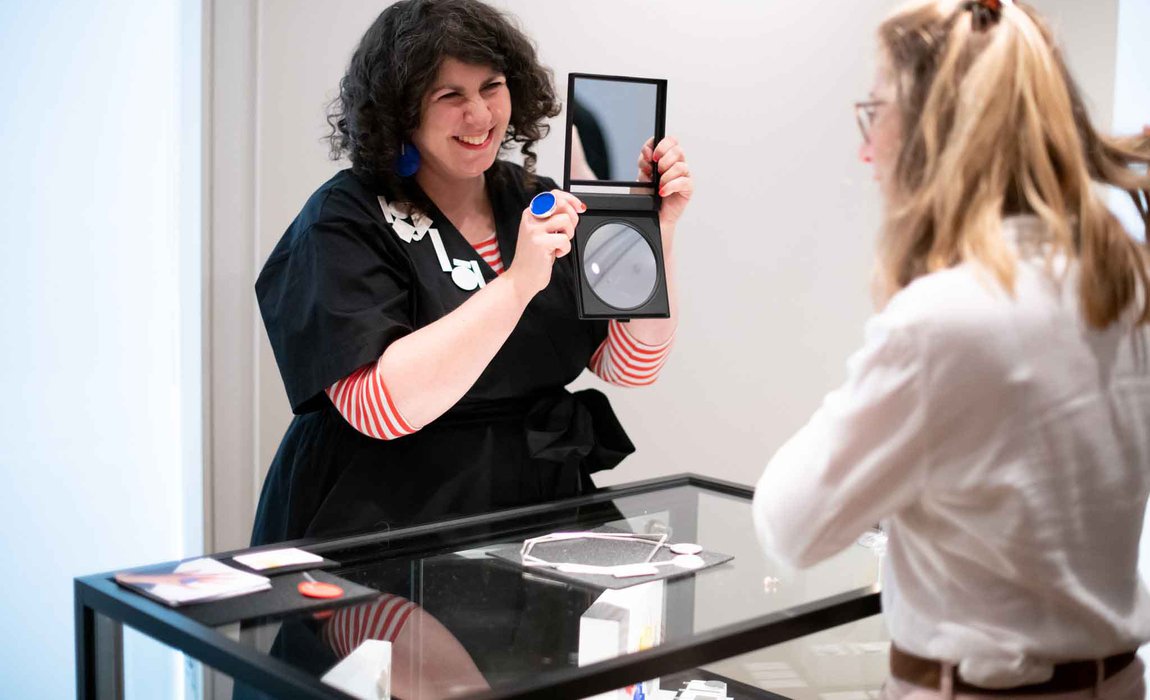 Shine was really good at pushing me out of my comfort zone, making me do things that are incredibly useful and worthwhile. It made me reassess my work and helped me to put together a collection that worked as a standalone collection, which had its own voice.
Jeweller and former Shine participant Poppy Norton
Do I need particular skills or experience to apply?
Please apply if you are:
in your first five years of business
able to present a new collection at the time of application
committed to undertake and complete the Shine training programme
committed to growing a business as a designer maker, jeweller or silversmith
resident in the United Kingdom of Great Britain and Northern Ireland
And if your collection fits the following criteria: 
coherent and tells a good story through the design and materials
well-made and finished
appropriately priced and presented
made to sell from the Goldsmiths' Centre Shop Talent e-commerce site Our judging panel, made up of invited guest judges,  former Shine participants and the Goldsmiths' Centre team, will assess each anonymised application based on the above criteria.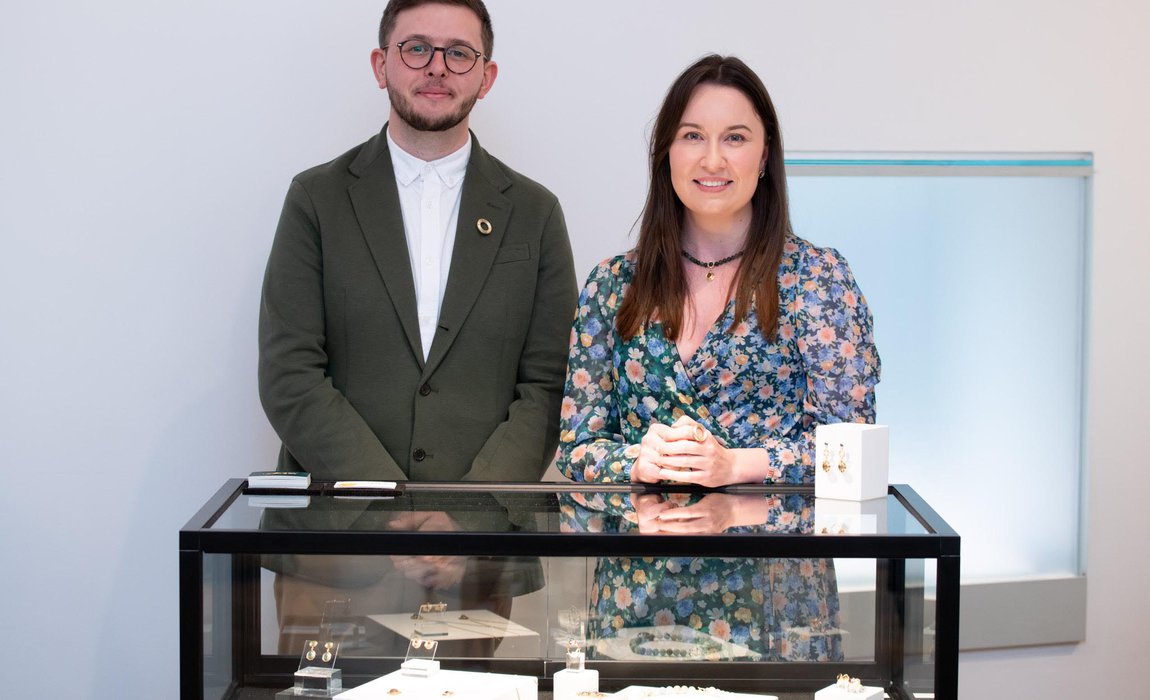 Shine has been a huge learning curve. We have learnt how to sell our work at fairs and really consider our collection, from the meaning behind it, to aesthetically how it's displayed, to how its promoted, and taking all of those small aspects into consideration. It has been great to get advice on all that.
Jewellers and former Shine participants, Cameron and Breen