Schools and Teachers Programmes
Access our training programmes and engage your class with the secret craft of jewellery, silversmithing and the allied industries.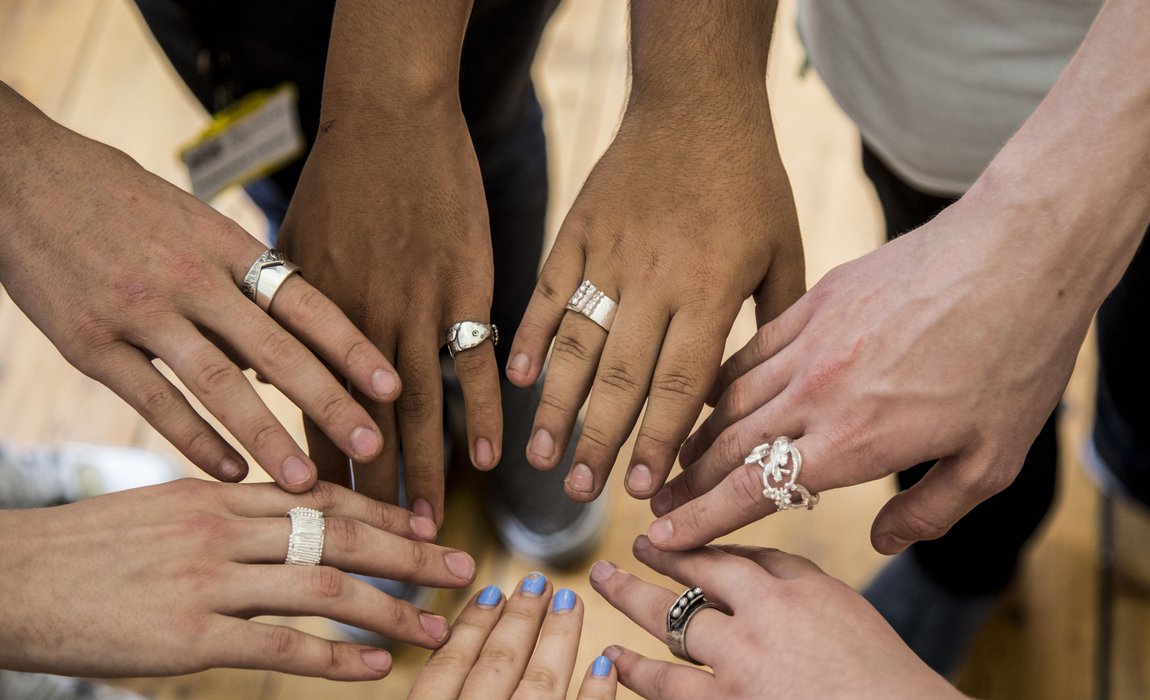 As an award-winning training provider, our team offers a range of dynamic programmes for young people, both in schools and at the Goldsmiths' Centre. If you're a teacher, you can also access training and support from us to engage your class with this fascinating subject. 
We would love to hear from you and work with your school. Here's a snapshot of what we can provide in terms of training and activities: 
Visits to the Goldsmiths' Centre and associated activities such as hands-on workshops and career talks 
Linking to your Art, Design and Technology and Enrichment programmes by offering workshops for schools 
Introducing the craft of goldsmithing and career opportunities by attending Career Days and Fairs
Partnerships with youth organisations 
Continuing Professional Development (CPD) for teachers in jewellery making skills, which can be applied in the art and design programming of a school 
To discuss opportunities and arrange working with us, please contact our Professional Training team by emailing professionaltraining@goldsmiths-centre.org or calling 020 7566 7650