Access Grants
We believe that talent should not be held back. Here at the Goldsmiths' Centre, we are open, accessible and inclusive to all. Our Access Grants can help you to build a thriving creative career, supporting you to access our courses for free.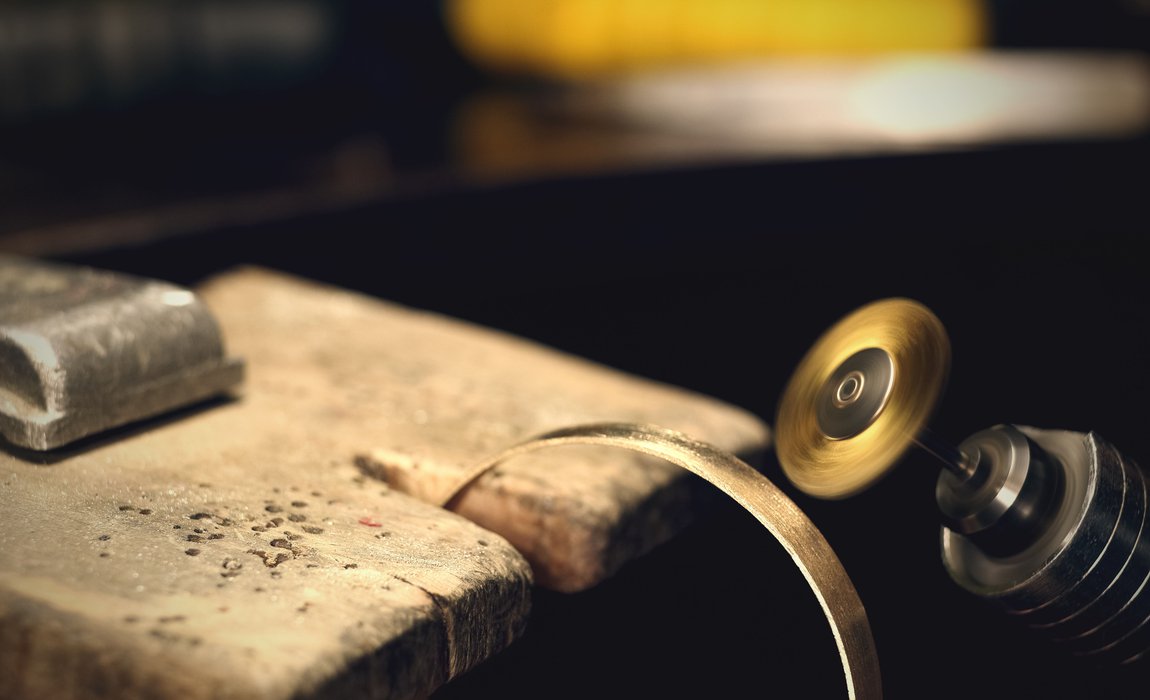 Applications for our 2023 courses are now open
 Like to know more? Just talk to our team! Call 020 7566 7650 or email professionaltraining@goldsmiths-centre.org 
What are Access Grants?
Our Access Grants, funded by the Goldsmiths' Company Charity, ensure that finance is not a barrier to taking part in our business and technical skills courses. As part of our commitment to Equity, Diversity and Inclusion (EDI), the Goldsmiths' Centre will cover the course fees for individuals who face financial difficulty, with preference given to applicants from groups who are insufficiently represented in educational settings. 
You can apply for: 
Fees to cover any business or technical course at the Goldsmiths' Centre
one course in one calendar year and up to the maximum value of £500 
all available Goldsmiths' Centre courses that are available 3 months from the date of the application. Please specify three choices. 
*Please note that places on our courses and funds available within our Access Grants are limited. Upon successful Grant Application, we cannot guarantee that you will be able to book onto your preferred course if the course has already sold out. We also reserve the right to close the Access Fund if the volume of applications exceeds the budget or opportunities available.
All upcoming fee-paying courses can be found listed on our What's On page. 
"I've had the best day today at the Goldsmiths' Centre on their Introduction to CAD and Rhino course. Super excited to have been awarded their Access Grants which makes professional courses like these more accessible! Jasmin was lovely and patient teacher and I can't wait to see what else we make over the next few sessions."
Who can apply?
Access Grants are currently available to individuals who face financial difficulty, evidenced by their eligibility to receive government benefits, with preference given to individuals from one the below groups who are insufficiently represented in educational settings, as defined below: 
Applicants who have attended a state or non-fee paying school and have been eligible for Free School Meals.
Applicants whose primary parents/carers did not attend university and are from non-professional occupations.
Applicants who went to school in neighbourhoods with low overall progression rates to higher education and high levels of deprivation, where young people are less likely to go on to higher education after they finish school.
Applicants who are/were forced migrants, young carers and young people estranged from their families, and applications with disability and mental health conditions. 
Applicants from the Global Majority, White British applicants who fulfil criteria 1-4 in this checklist, and applicants from Gypsy and Traveller communities.
You must be based within (live in the UK) and have a bank account in the exact name that you are applying in.
How do I apply?
Step 1
Ensure you are eligible for the Access Fund. You will need to be in receipt of one of the following benefits:
Income Support  
Income-based Jobseekers Allowance
Support under part VI of the Immigration and Asylum Act 1999
Income-related Employment and Support Allowance (ESA)
The guarantee element of State Pension Credit
Working Tax Credit run-on – paid for 4 weeks after you stop qualifying for Working Tax Credit
Child Tax Credit (provided you are not entitled to Working Tax Credit) and have an annual gross income of no more than £16,190, as assessed by Her Majesty's Revenue and Customs
Disability Living Allowance (DLA) / Personal Independence Payments (PIP)
Employment and Support Allowance (ESA) / Universal Credit in place of ESA
If the Access Grant is oversubscribed, preference will be given to applicants who are inadequately represented in educational settings as identified above. 
Step 2
Complete the Access Grant application form, hosted via SurveyMonkey. The application will need to be completed in one session, which is estimated to take 4 minutes. 
You will need to have proof of your entitlement to one of the benefits listed in Step 1 available to upload. This document can be a photograph taken on your phone, a scan, or an electronic document. It must include the name of the benefit, and your name and address.
You will be asked to name the course you would like to undertake, as well as up to two other choices if your first choice is not available. You can choose any technical or business skills short course listed on our What's On page. Courses applied for must be within 3 months of the date of your application.
 
Step 3
You will be sent via email a link directly from SurveyMonkey to an online Equity, Diversity and Inclusivity form (EDI). This form is anonymous but requires completion before your application is considered. This will help the Goldsmiths' Centre's EDI strategy.
Step 4
Once received, your application will be assessed by an independent panel. Please allow up to two weeks between submitting your application and being informed via email whether you have received an Access Grant.
Access Grants are funded by the Goldsmiths' Company Charity.