Our Food
Colourful, seasonal salads. Handmade quiches. Devilishly decadent bakes. Daily hot specials. Delicious after work sharing platters. Our kitchen serves freshly made food inspired by our love of different styles and flavours – food for the soul at breakfast, lunch, teatime and after work.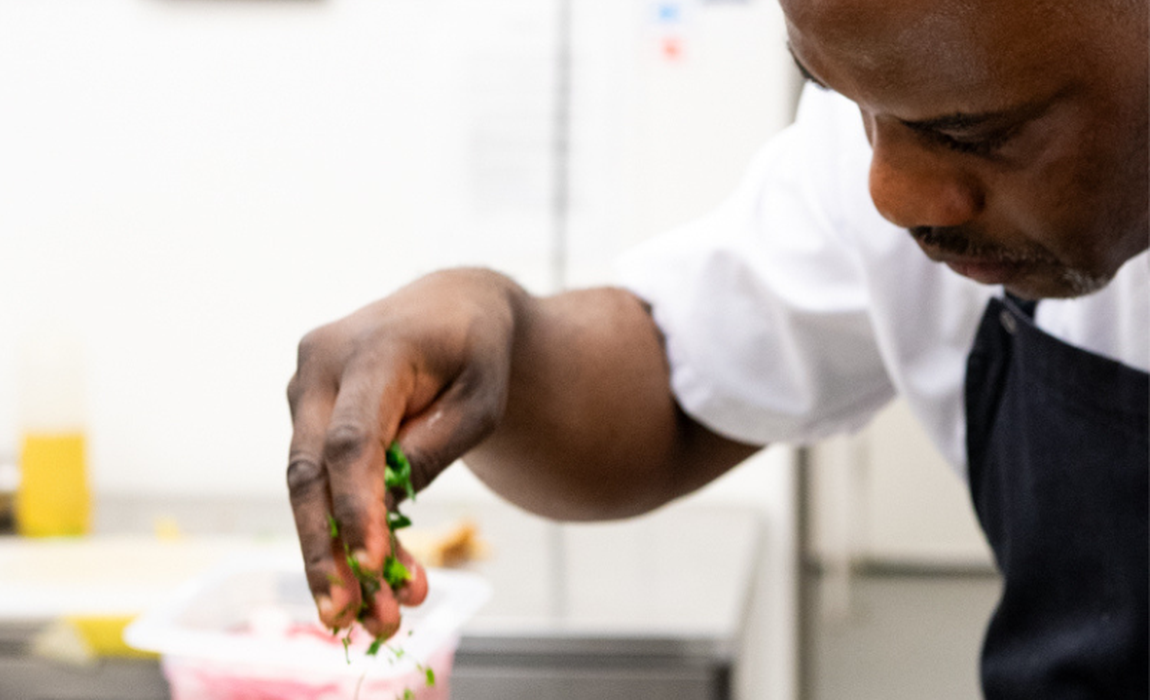 Hand-picked local ingredients.
We hand-pick our ingredients from the best suppliers in London and the UK. Freshly baked bread from Greenwich-based Paul Rhodes Bakery. Charcuterie from Islington Cobble Lane Cured. Creamy cheeses from Paxton & Whitfield. Each dish tells you a unique story.
Changing seasons, changing menus.
No day at Bench is quite the same. We love our signature classics, but we also love to surprise you. Our chefs gather around the table to experiment with new flavour combinations and to craft mouth-watering specials.
Plant-based options.
Meat-free diets are not just healthy – they are good for the environment too. That's why our menus are packed with plant-based choices – prepared with creativity, skill and flair.
Enjoy food to go.
All our food can be taken away in sustainable packaging made from 100% plant based, renewable materials. Plus, you can enjoy the same products from our London and UK based suppliers at home. Shop jars of London honey, artisan breads, exquisite cheeses and premium cured meats whilst visiting Bench!
And don't worry, any unsold food does not go to waste. Sign up to the To Good to Go app to help us reduce food waste and make an impact.