About Bench
Managed by Gather & Gather since 2014, Bench is their first high street café and has become a hub for the local creative community.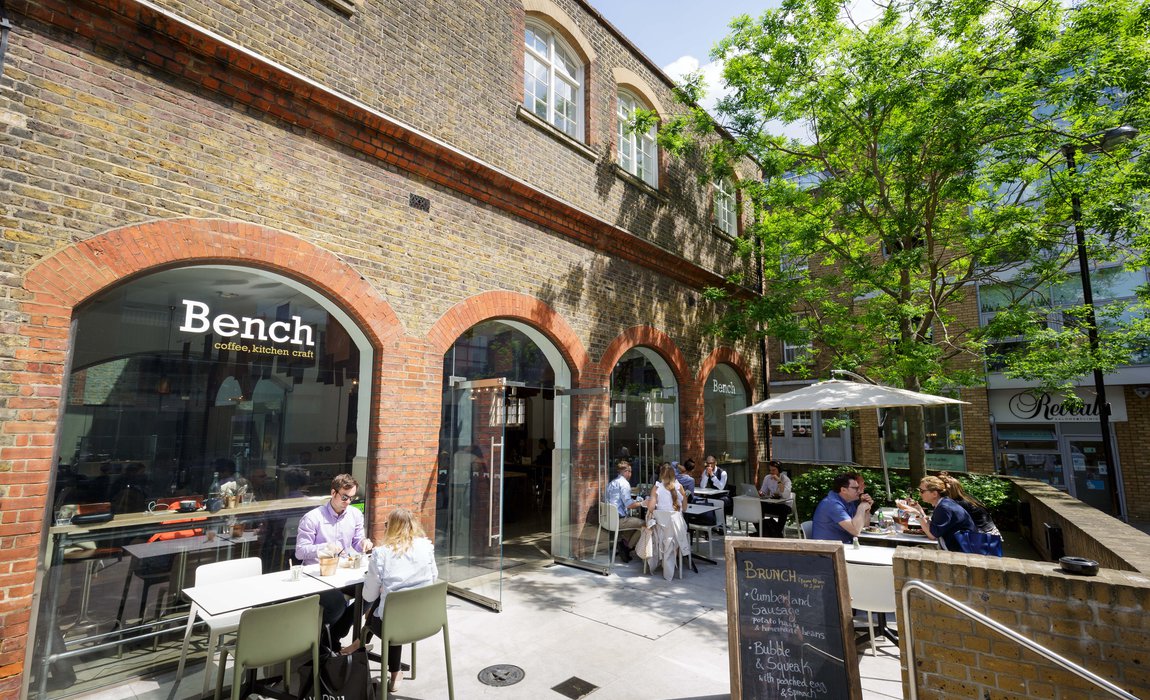 Bench exemplifies Gather & Gather's approach of bringing food and people together and the importance of creating a collaborative space for the local community to interact with each other over food and coffee. 
Gather & Gather began working at the Goldsmiths' Centre in late summer of 2014, quickly changing the nature of the food, preparing everything fresh on site and injecting the street food ethos of Gather & Gather into the operation. It has developed a strong coffee offer, fresh hand crafted and innovative food with the option of eating out or using the 52 internal and 20 external covers.
The Bench team have embraced the Goldsmiths' Centre's own values of creativity, craftsmanship and community. Gather & Gather's outstanding catering also ensures that the Goldsmiths' Centre private events are of the highest standards, with each venue hire booking and purchase in Bench helping to support a young person into a professional career. 
For more information on Gather & Gather, visit www.gatherandgather.com