Foundation Programme Support Grants
Our Foundation Programme Support Grants help applicants in London and the South-East to access top-quality skills training. We help young people aged 16+ experiencing financial hardship by contributing towards their expenses during their year on our free skills training programme.
£1,500 (incl VAT) grants for a young people living in London and the Southeast from under-represented and under-supported communities
Grant amount available: £1,500 (including VAT)
Applications close: Sunday 5 May 2024
Number of grants available: 10 per year 
Like to know more? Just to talk to our team! Call 020 7566 7650 or email professionaltraining@goldsmiths-centre.org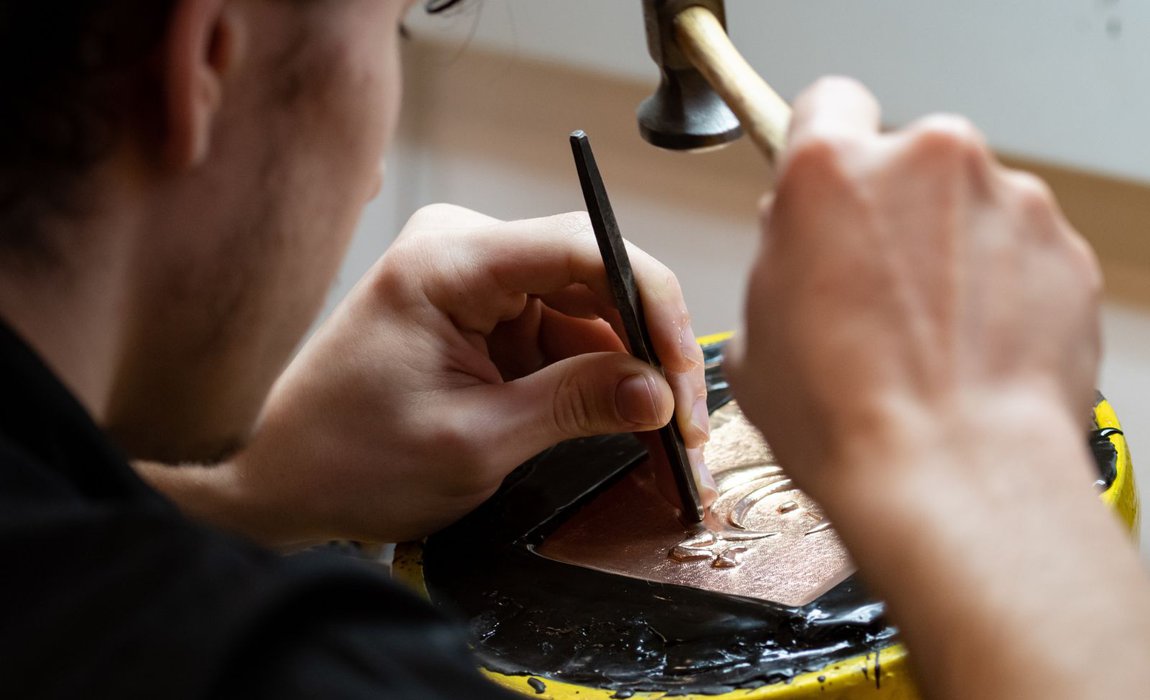 What is a Foundation Programme Support Grant?
Our free, year-long Foundation Programme is unique to the UK and prepares young people at the Goldsmiths' Centre for a career in the jewellery, silversmithing and the precious metal industry.  
Funded by the Goldsmiths' Company Charity, our Support Grants are available if you have been enrolled onto the Foundation Programme. With a maximum grant of £1,500 (including VAT) per applicant, our grants are designed to help you to successfully participate in the training course, contributing to travel or other living costs.
The grant is conditional on your attendance on the Foundation Programme, which must be 85% or higher.
What can I apply for?
You can apply for a Foundation Programme Support Grant if you, or your household, receives:
Income Support 
Income-based Jobseekers Allowance
Support under part VI of the Immigration and Asylum Act 1999
Income-related Employment and Support Allowance (ESA)
The guarantee element of State Pension Credit
Working Tax Credit run-on – paid for 4 weeks after you stop qualifying for Working Tax Credit
Child Tax Credit (provided you are not entitled to Working Tax Credit) and have an annual gross income of no more than £16,190, as assessed by Her Majesty's Revenue and Customs
Disability Living Allowance (DLA) / Personal Independence Payments (PIP)
Employment and Support Allowance (ESA) / Universal Credit in place of ESA
How do I apply?
To apply for a Support Grant, you will need to first complete an application for the Foundation Programme.
If accepted onto the Foundation Programme, you will receive an application form from our team to apply for a Support Grant.