Our History
Founded by the Goldsmiths' Company, one of the major Livery Companies of the City of London, we manifest its 700-year connection to the craft, trade and industry into the 21st century and beyond.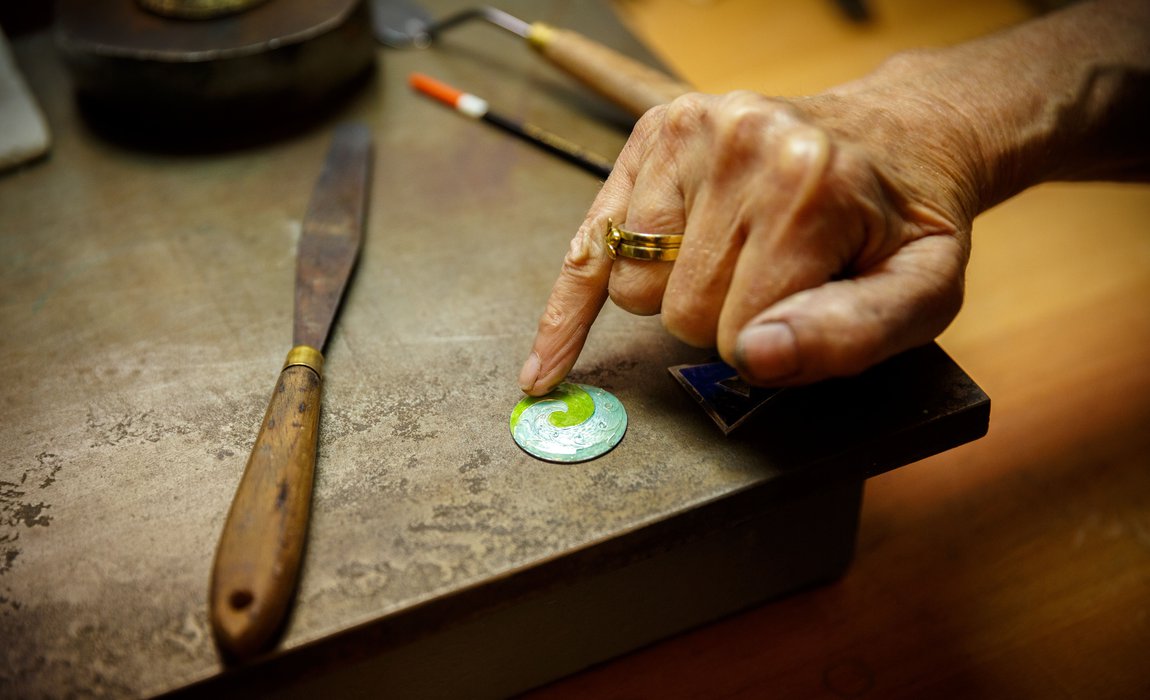 This £17.5 million project, which took three years to construct, was delivered in partnership with the former City Fringe Partnership and London Development Agency. It represents the largest ever direct investment by the Goldsmiths' Company into the craft and industry. 
Opened by HRH Princess Alexandra in April 2012, the award-winning building on Britton Street combines an existing Grade II Listed 1872 Victorian London Board School and a four-storey contemporary extension housing dedicated workshops and studios. The redevelopment of the original building, complete with antique fireplaces, honours its roots as a place of learning. 
The Goldsmiths' Company has always been really active in supporting the craft and industry. Establishing the Goldsmiths' Centre gave the Company an even more dynamic role working in partnership with others.
Designed by Lyall Bills & Young LLP Architects, it received both the RIBA award as one the best designed workspaces in the East London region in 2014 and a worldwide Civic Trust Award in March 2014. The Centre's design exceeds excellent ratings for its environmental friendliness – with its own bio-diversity roof garden to encourage wildlife, photo-voltaic cells and air-source heat pumps to minimise energy usage and harvesting rainwater for grey water use. Old (York stone and brass) and new materials (glass) have been used to reflect the historic roots of today's modern industry and complement the brickwork of the existing school building. 
Today the Goldsmiths' Centre builds on the history of the Goldsmiths' Company. It continues to run much needed vocational and ongoing training opportunities, including the Goldsmiths' Company's Apprenticeship Scheme, for those entering and working in the industry. 
To find out more about the Goldsmiths' Company, visit www.thegoldsmiths.co.uk