Our Story
Over 57,000 people are employed in the UK's jewellery retail, wholesale and manufacturing sectors. Since 2012, the Goldsmiths' Centre has helped to shape hundreds of careers through high-quality skills training, safeguarding the future of this ancient craft.
Who we are
The Goldsmiths' Centre is an educational charity in London, which helps jewellers, silversmiths and people working in the precious metal industry to learn craft and business skills, and build successful careers. 
Located close to Hatton Garden, we welcome and bring people from all backgrounds and stages of their careers together with those interested in the industry, both in person and online.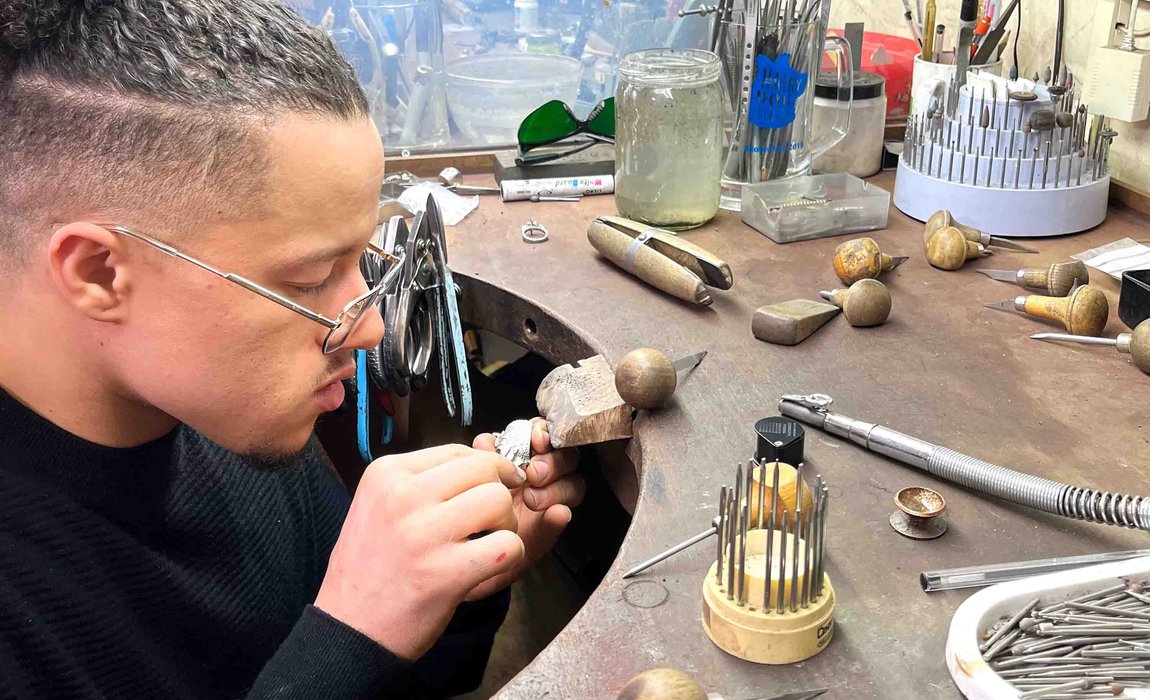 I can attribute pretty much everything that I've been able to do in my career to what I've learnt and who I've met at the Goldsmiths' Centre.
We encourage and empower young people and UK craftspeople and manufacturers to access exceptional training, knowledge, funding, and networks of support.
In 2022, we celebrated 10 years of impact. Take a look at what we have achieved so far as we look forward with excitement to crafting many more creative careers.    
What do we do
Here at the Goldsmiths' Centre, we offer free and affordable programmes, including: 
Skills training for young people to open routes into apprenticeships, employment or further studies
High-quality skills courses taught by experienced craftspeople and business advisors
Co-working spaces and workshops for craftspeople to produce ground-breaking work
Spotlighting opportunities to prepare new talent for the real world of business and to grow their profiles
Grant-making initiatives to enable inclusive access to skills education and business growth tools 
Exhibitions, talks and selling events sparking conversation about the goldsmiths' craft
Opportunities to commission work from the most exciting UK craftspeople and suppliers 
Access to a professional industry network of 2,500-plus members and alumni
Online resources, inspiring the community to think about their own practice and the craft
When you join our creative community, you will be given the space to learn, make connections, be inspired and above all thrive.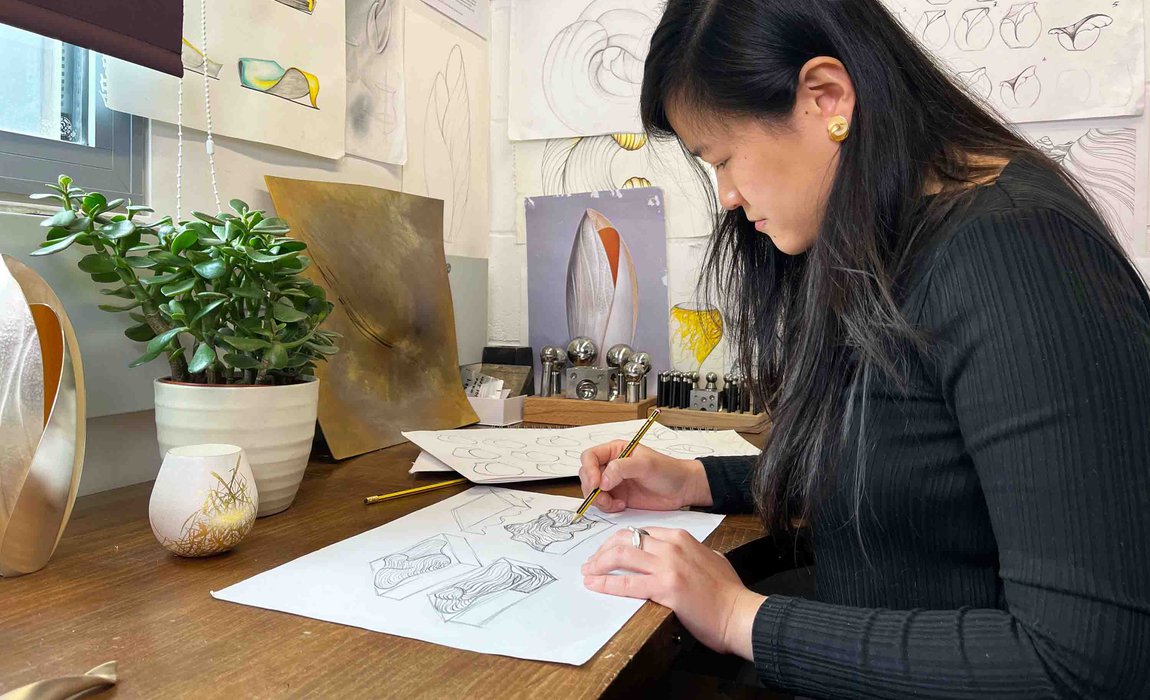 When starting out, I didn't have the sense of community in London. Coming into a space like this, where everybody's very supportive was an incredible place to be in.
Our History
The Goldsmiths' Centre was founded by The Goldsmiths' Company, one of the Great Twelve Livery Companies of the City of London in 2007. It represents the Company's 700-year relationship to its craft, trade and industry and its ongoing commitment to support craftspeople to live, work, create and learn in the UK.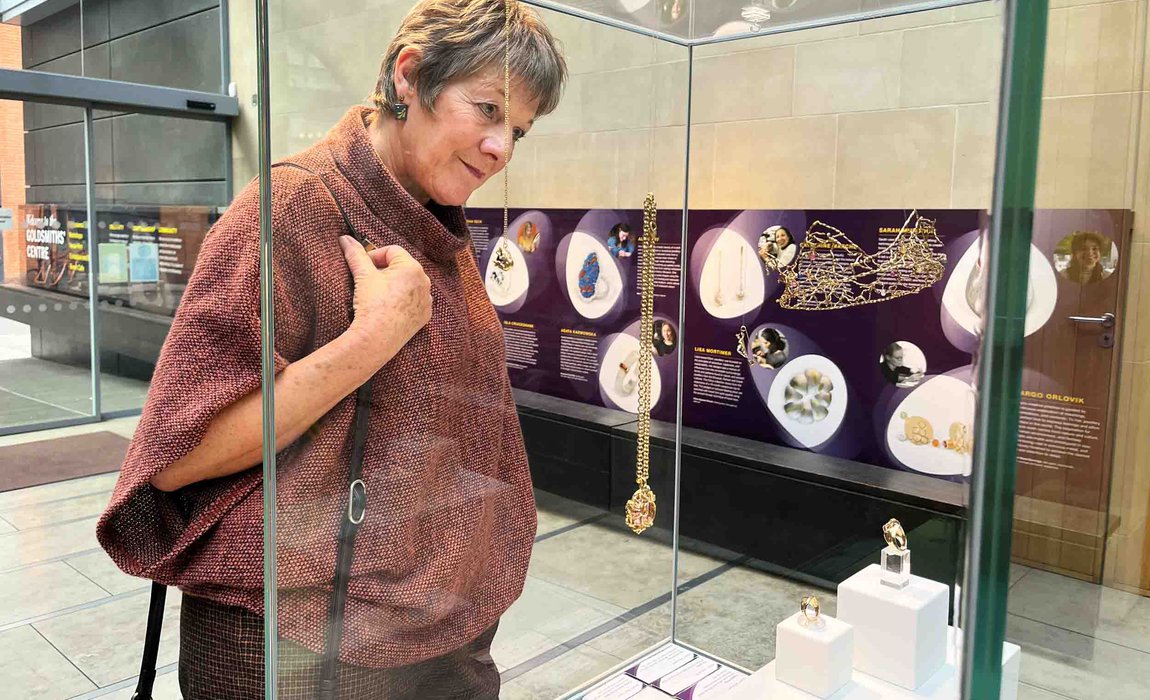 The Goldsmiths' Centre is a place to meet, to share ideas, to make connections and above all to be inspired.
In 2012 the Goldsmiths' Centre opened its doors – an award-winning £17.5 million project in the heart of Clerkenwell, London, a stone's throw from the London's jewellery quarter, Hatton Garden. Today this award-winning building brings together modern architecture with a Grade II listed Victorian Board School, creating a symbol of a traditional craft moving towards the future.
The Goldsmiths' Centre has become a creative hub for some of best newcomers and biggest names in the industry to learn, share, excel and thrive in their careers. With a growing audience in the UK and globally, here you will be able to champion the stars in the making and see them make exceptional contributions to the industry.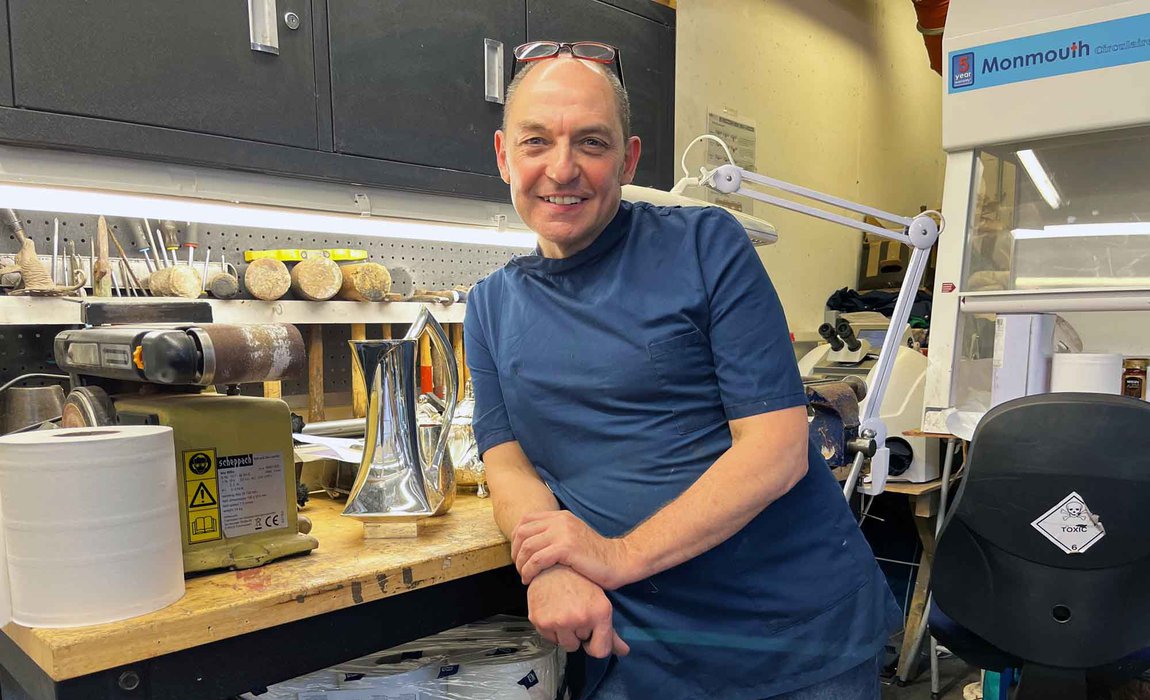 The biggest thing about being at the Goldsmiths' Centre is the collaboration with other businesses.
THE GOLDSMITHS' CENTRE, 42 Britton Street, London EC1M 5AD  
Limited Company Registered in England. No. 6288800. | Registered Charity No. 1120113