Foundation Programme
Are you aged 16 to 19? Do you love working with your hands? Get the best skills, tools, training and confidence to start your career as a goldsmith on our Foundation Programme.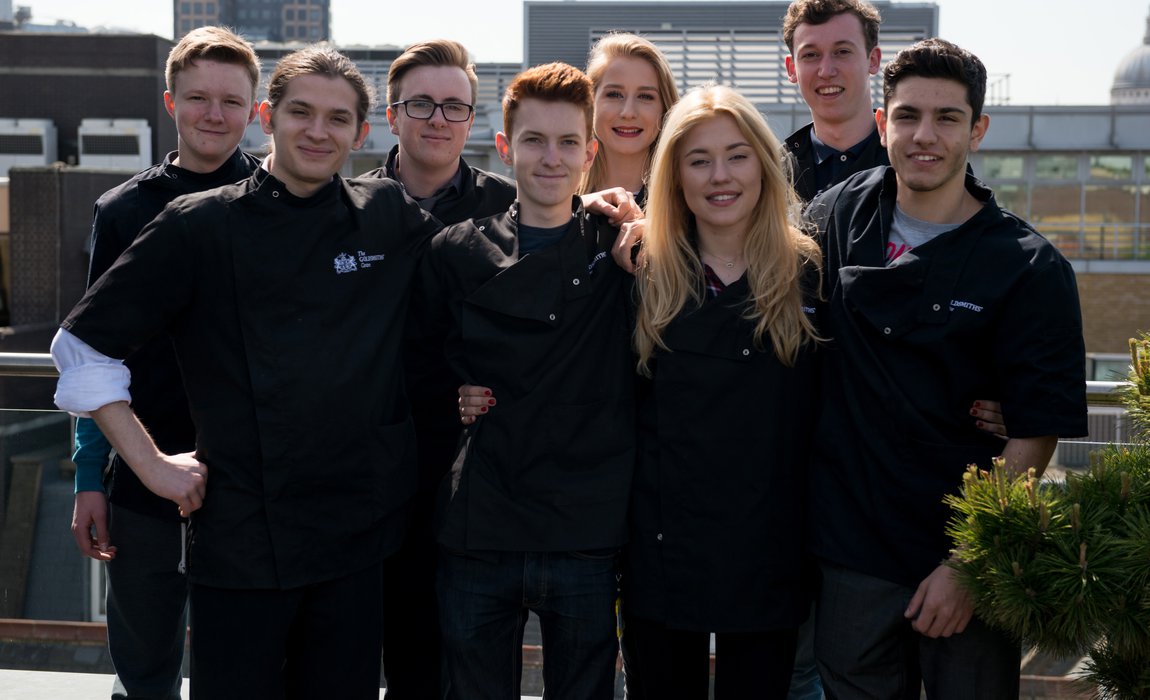 Full-time. 9 month course.
Course dates: Mon 9 September 2019 - Fri 26 June 2020 (with breaks for Christmas and Easter)  
Course fee: Free for those who successfully apply 
Like to know more about this course?
Just talk to our team! Call 020 7566 7650 or email
What is the Foundation Programme?
Our full-time Foundation Programme provides you and other young people with the core skills to begin working in jewellery, silversmithing or the allied industries.
As part of a small group of ten, you will spend a full year being taught by the UK's leading craftspeople in modern and fully-equipped workshops at the Goldsmiths' Centre. 
On the Foundation Programme, they get the best in the business to teach you
What will I learn?
You will be taught traditional techniques, such as fine jewellery making, silversmithing and stone setting; alongside contemporary processes such as Computer Aided Design (CAD). 
The course is workshop based and covers: 
Fine Jewellery 
Setting 
Enamelling 
Silversmithing 
Engraving 
Polishing and finishing techniques
Computer Aided Design (CAD) 
Design and drawing skills 
You will also get hands-on experience with a professional company.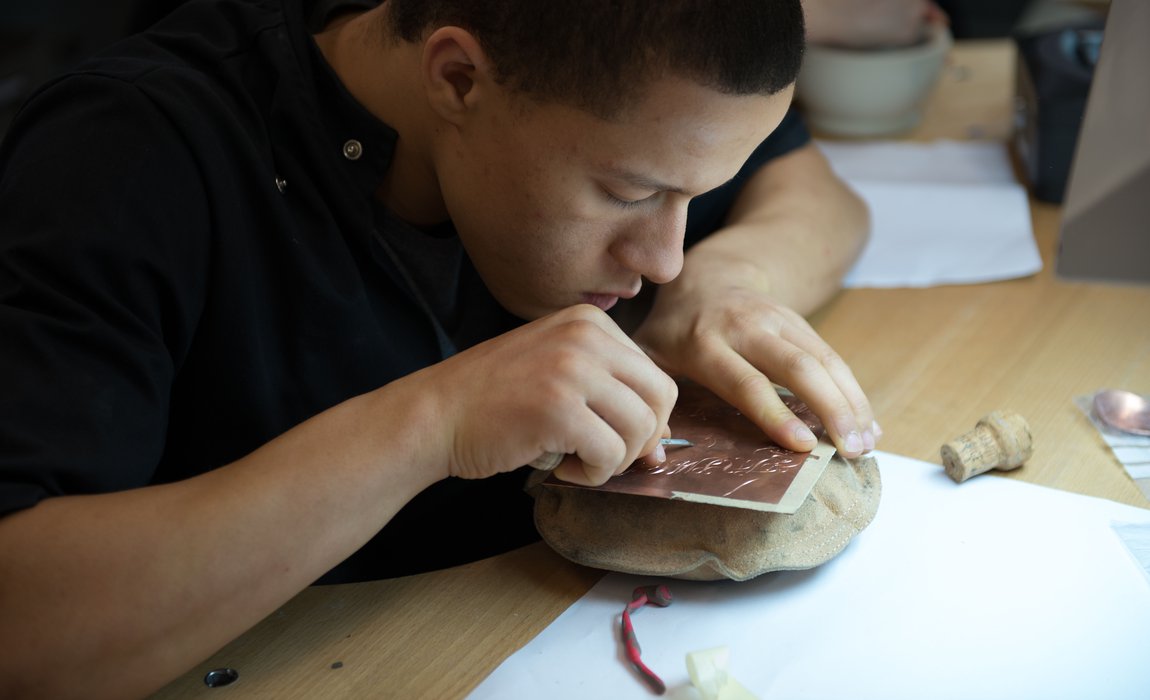 Who will be teaching me?
A group of tutors, who are all specialists in their fields and represent a broad range of skills from across the industry, will teach you and your year.
Why should I apply?
If you're passionate about craft, then the Foundation Programme will help you to develop your creativity, skills and build your confidence. 
The UK jewellery industry employs over 55,000 people and there are over 16,000 jewellery industry related businesses in the UK. You will graduate with the hand skills, which could enable you to become an apprentice – perhaps through The Goldsmiths' Company Apprenticeship Scheme – or go on to a job, or further or higher education course.  
You may also gain the City & Guilds Level 2 Diploma in Jewellery Manufacturing, additional units in Employability Skills and the City & Guild Level 3 Diploma in Craft Skills.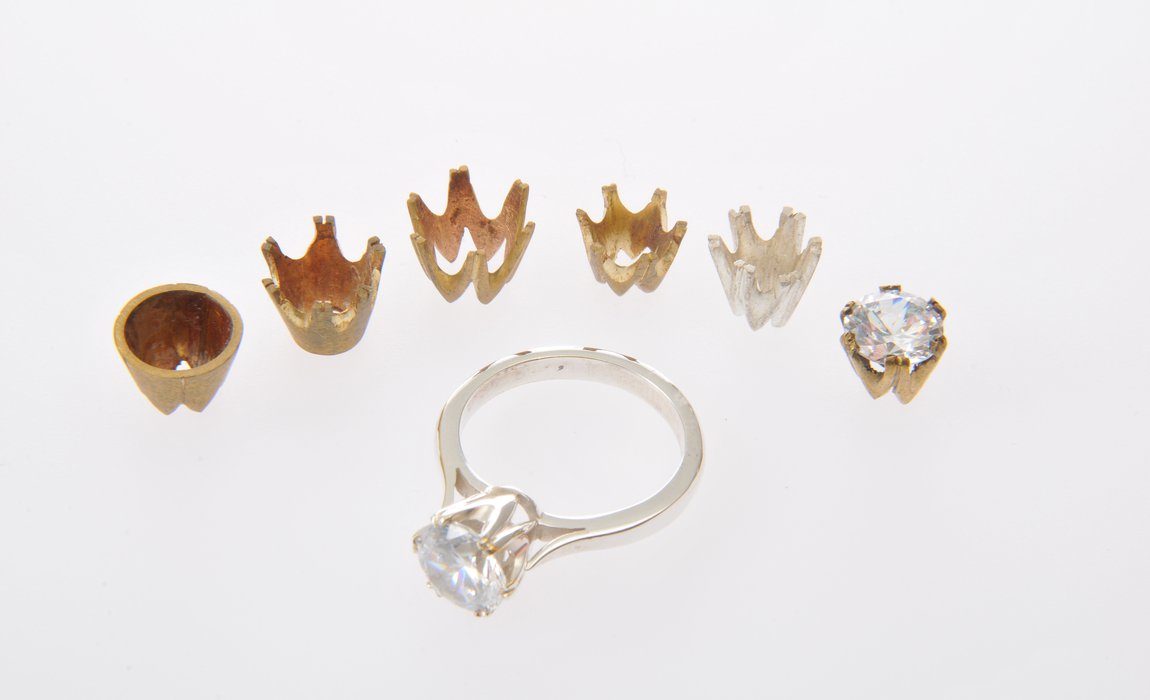 Do I need particular skills or experience to apply?
Grades 4-9/A-C in Mathematics, English and ICT are a bonus as well as work experience in a jewellery, silversmithing or allied industries related workshop. 
2018 applicants should be aged between 16 and 19 on Monday 10 September 2018 and be able to attend the Goldsmiths' Centre from 9.30am – 4.30pm, Monday to Friday, during term time. 
How do I apply?
Applications for 2018 - 2019 are now closed.