Apprenticeships
There's no better place to learn your craft as a jeweller, silversmith or allied craftsperson than at the bench in a workshop. Discover how you can learn your skills under the guidance of an experienced Master craftsperson.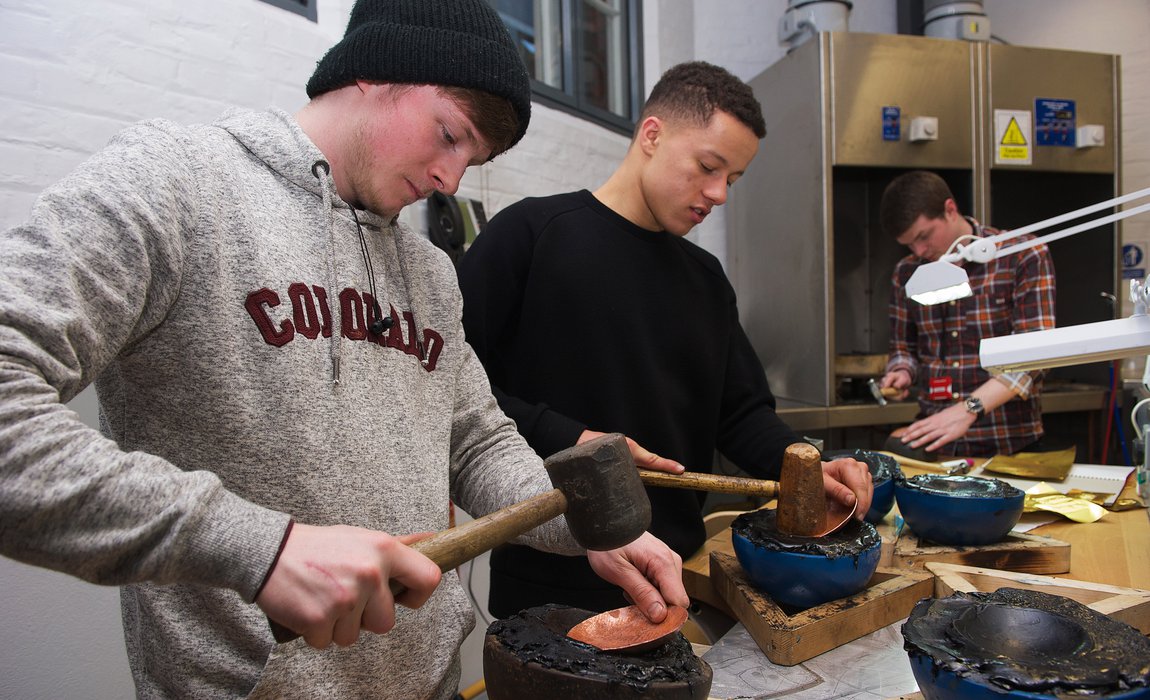 What is the Goldsmiths' Company Apprenticeship Scheme?
The Goldsmiths' Company is one of the major Livery Companies of the City of London and has been supporting young people, like you, into apprenticeships for over 700 years.  
If you are based in London or the South East, then you could start your career with an Apprenticeship. You could work alongside a skilled craftsperson in precious metals within the Goldsmiths' Company Assay Office, or within a workshop in London of a member of the Goldsmiths' Company. 
I felt like I had the full support of my boss and the boys in the workshop
How does an Apprenticeship work?
When you successfully become an Apprentice, you will be employed directly by the Goldsmiths' Company Assay Office or by a company under a Master, who is part of the Goldsmiths' Company's wider membership. They will pay you a salary and give you a contract of employment. 
During your apprenticeship, you will work alongside your Master in their workshop for up to five years, depending on your specialism, and receive practical day release training at the Goldsmiths' Centre. You will gain and develop vocational skills. In your final year, you will be asked to produce a masterpiece, which showcases what you have learnt and you may qualify with a Level 4 City & Guild's Professional Recognition Award.
Upon completion of a Goldsmiths' Company Apprenticeship, you are also awarded the Freedom of the Goldsmiths' Company and, age dependent, the Freedom of the City of London.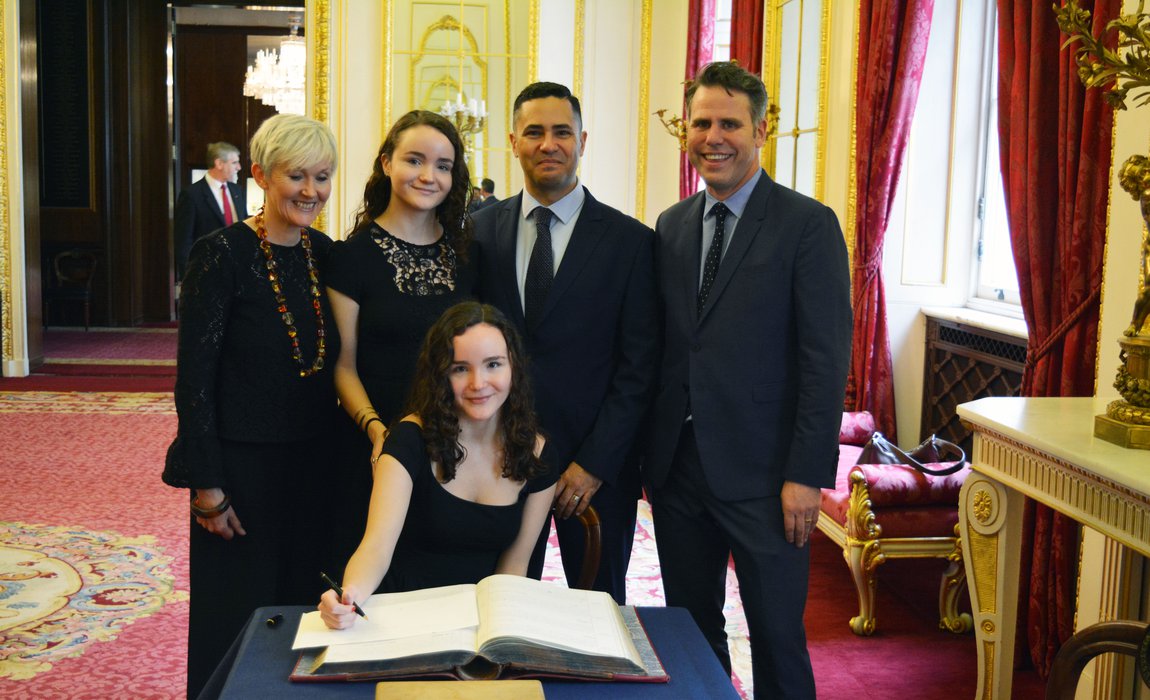 Why should I apply?
Masters are very committed to their Apprentices. They give you a huge amount of their support, training and time to ensure you start a successful career in the industry. If you are hard-working and dedicated, it is also quite common to become a permanent employee in your Master's workshop. 
Future career opportunities include working for an international jewellery brand, small independent jewellers, go into self-employment or anywhere in-between. 
Past Apprentices have also gone on to take part and win challenging competitions, such as the Goldsmiths' Craft and Design Council Awards and WorldSkills UK events. These exciting competitions help you to hone your technical skills, develop high levels of focus and composure under time pressure.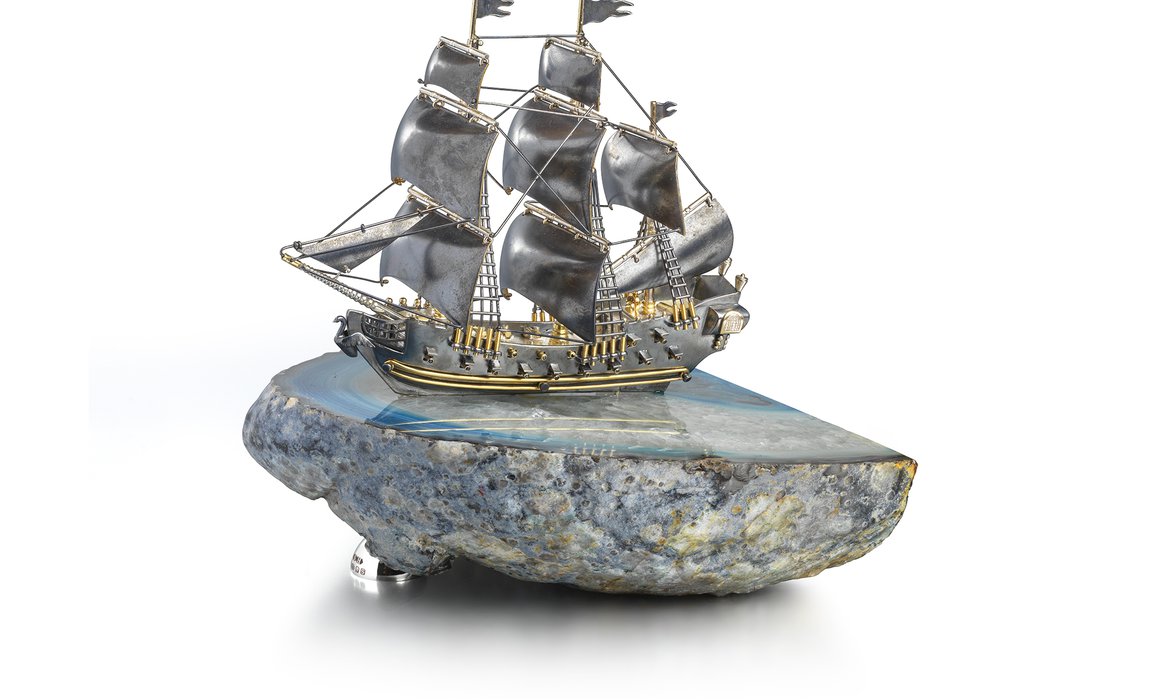 When and how do I apply?
Applications close on Friday 27 July 2018 and are formally reviewed every September, although you can apply for an Apprenticeship at any time. Priority is given to applicants who have completed the Foundation Programme at the Goldsmiths' Centre.
To apply download the "Goldsmiths' Company Apprentice Application Form" below or email professionaltraining@goldsmiths-centre.org for more information. 
The Goldsmiths' Company Apprentice Application Form.doc

(143.3 KB)
The Goldsmiths' Company Apprentice Application Form.pdf

(138.0 KB)