So, What Do You Do?: Writing (and Speaking) about Your Work
Date

08 Feb 2023 · 6:00PM - 8:00PM

Price

Over two days, 8 and 22 February 2023, £65

Venue

Online (via Zoom)

Event type

Courses
Book now - 1 space left!
Whether you're applying for funding, writing an artist statement or an 'About' section for your website, or pitching to a gallery or funder, this practical workshop will help you articulate the details of your practice as a maker in words that are precise and engaging. We will also look at how coherency about your practice can open up possibilities for collaborations, residencies and exhibitions, and be a key factor in the future development of your work.
The workshop will be held over two online sessions, giving you the time and input to refine the story of your practice and collections. You'll learn how to expand the story of your work, as well as formulate concisely the themes at the heart of what you do. Through practical exercises, discussion and feedback, you'll become clearer about what makes your work unique, discover ways to use the intricacy and intimacy of your practice to reach a wider audience, and work towards writing or updating your biography and/or collection description.
After completing the workshop, each participant will receive a copy of the 'Writing Map for Makers', written by Shaun Levin and Charlotte Dew.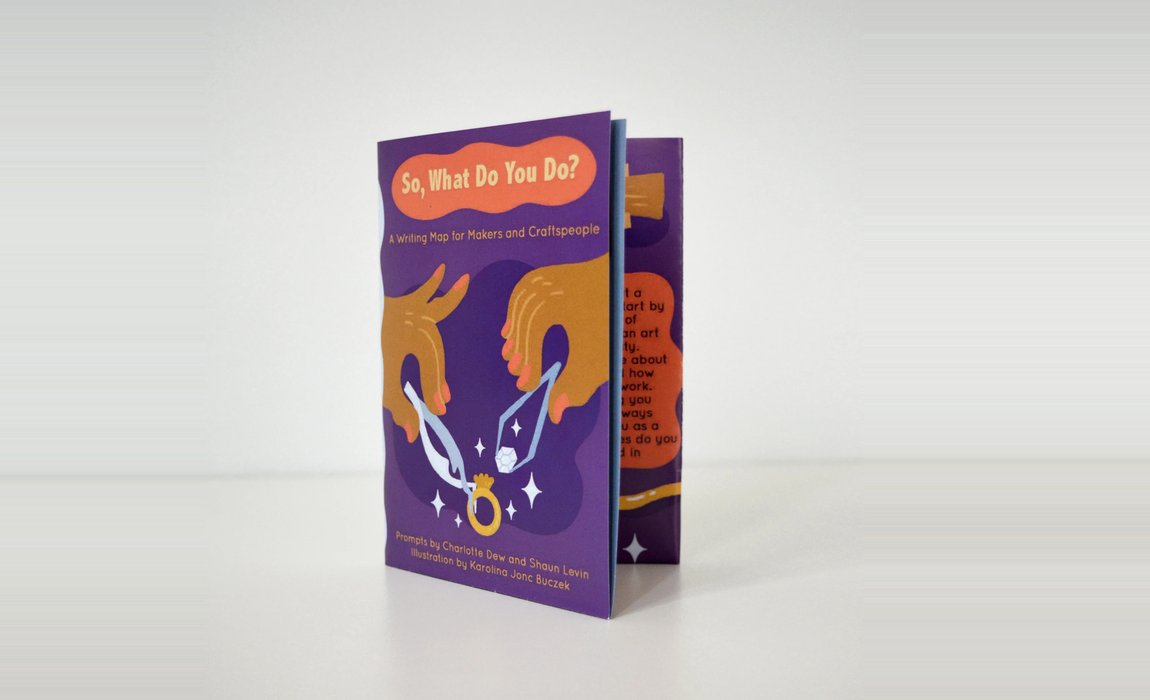 Who is the speaker?
Shaun Levin is a novelist, creative writing lecturer, and editor. His illustration, photography and artists books are published under his pseudonym, Michael Wynne. See more at shaunlevin.com and kissandtellpress.com.