Setting with Air Tools with Harry Forster-Stringer
Date

25 Mar 2022 - 26 Mar 2022 · 9.30AM - 4.30PM

Price

£439 (6 places)

Venue

Specialist Workshop

Event type

Courses
Sold out
There are many ways to grain set stones. This two-day short course will cover the most recent methods of using air tools and microscopes to arrange diamonds and precious stones cleanly and seamlessly across a surface.
Under expert tuition from award-winning Goldsmith Harry Forster-Stringer, join our short course which will cover micro-setting skills through demonstration and individual practice.
Setting up your bench to work effectively
Microscope, hand piece and control set up
Preparation of tools (including tools sharpening and polishing for bright cut, especially Carbide gravers)
Making specialised tools for setting
Marking preparation for drilling and setting
See the tools in operation and gain practical experience of using the tools whilst under supervision and with expert guidance
By the end of the course, you will have created one piece that you can take home and enjoy 
The tutor will work with you as a group and individually and will support and guide you through your learning
Tips on where best to source equipment needed
Type of grain setting covered: pavé, flush and time permitting fishtails setting
Our small class size offers you the chance to get group as well as individual guidance and 1:1 time with your tutor, allowing you to receive tailored advice to deepen your knowledge and understanding of this setting technique.
What do I need to bring with me?
Protective clothing or clothing you do not mind getting dirty e.g. apron, and closed toe shoes
Two pairs of accurate dividers
One scriber
One flat graver N40
One spitstick N4/0
One spitstick N5/0
Own gravers/spitsticks
(Optional) You can bring your own spritz stick, scorper and other setting tools 
(Optional) Spectacles or head visor (if required) to work on small details
You will be provided with:
Stones
Drill bits
Burrs
Beading tools
Practice plates
GRS equipment
Who is this course designed for?
Advanced: A practicing craftsperson looking to further an existing skill.

This course is suitable for someone who has control of the pendant motor and a good grasp of cutting with scorpers.
Who is the tutor?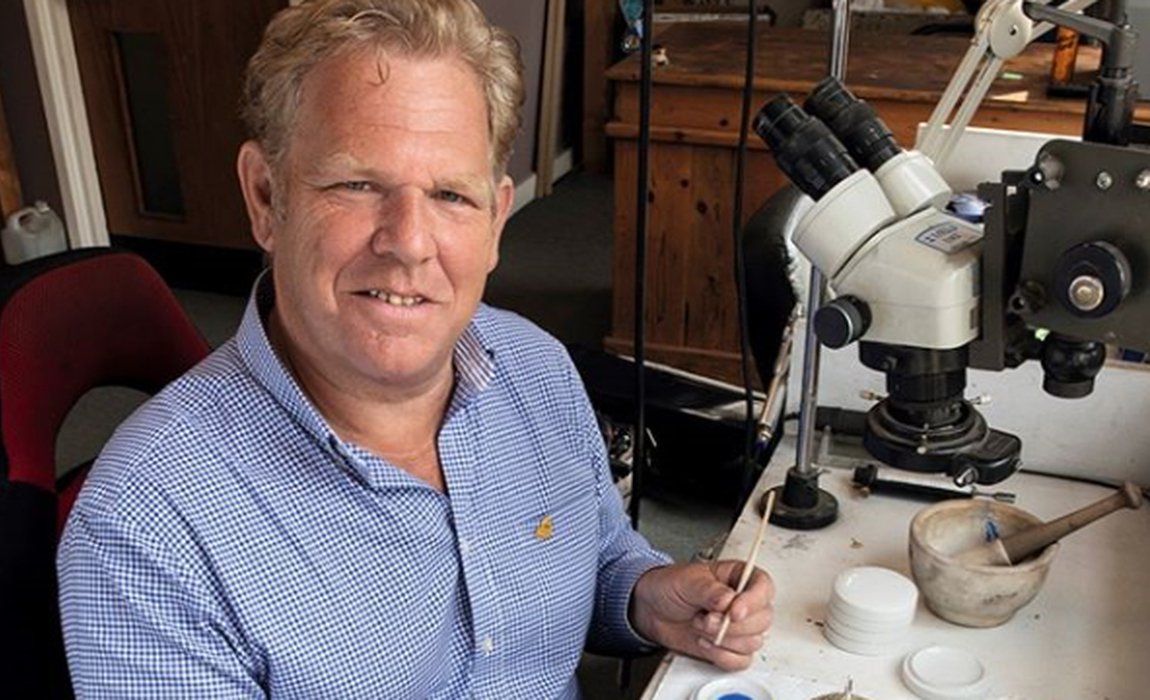 Harry Forster-Stringer is an award-winning professional Goldsmith, Engraver and Enameller based in Nottingham with over 40 years' trade experience. Starting as a mounter in Birmingham's jewellery quarter, he made the jump to setting 30 years ago. He now covers a variety of techniques such as Stone-setting, Microsetting and Hand Engraving, as well as enamelling skills acquired under the tutelage of recently passed away respected Master Engraver & Enameller, Phil Barnes. He is a highly experienced tutor at the Goldsmiths' Centre and successful consultant in the jewellery industry.