Presentation, Painting and Ring Design for the Jewellery Industry with Jennifer Bloy
Date

26 May 2022 - 31 May 2022 · 10AM - 4PM (Thu 26, Fri 27, Mon 30, Tue 31)

Price

£419 (6 places)

Venue

Design Space

Event type

Courses
Book now
The ring is one of the more complicated designs in the jewellery world. In this four-day presentation, painting and ring design short course, you will be introduced step-by-step how to create to-scale illustrative drawings of rings for client consultation or display purposes.
In this intensive course, multi award-winning designer of jewellery and objet d'art, Jennifer Bloy FRSA FIPG, will introduce you step-by-step to the concepts of ring design and some of the processes needed along the way.
With classes of maximum 6 students, you will benefit from tailored advice and tuition suited to your needs.
What will I learn?
Learn how to produce rough sketches of rings
Understand the structure of the ring and interpret its form into a 2 and 3-dimensional image
Create your own ring design
As one of the more complicated designs in the jewellery world, interpreting and understanding the construct of the ring is crucial, prior to rendering. If time permits, your design may become a rendered image
Who is this course designed for?
Intermediate: Some practical experience and basic understanding of the listed skill required
Advanced: Established craftsperson looking to further existing skills
This course is suitable for emerging to established jewellery designers and craftspeople.
Who is the tutor?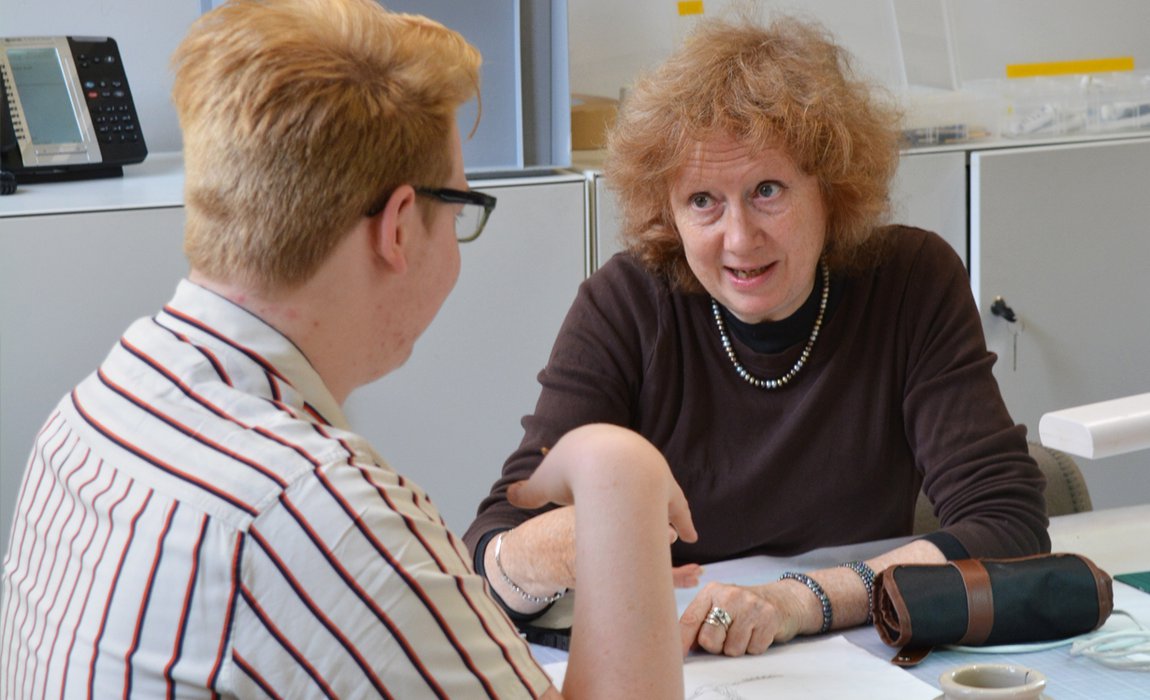 Jennifer Bloy FRSA FIPG is a freelance multi award-winning designer of jewellery and object d'art specialising in hand painted presentation designs and technical drawings. She has created pieces for Royalty and rock stars and is as happy designing an engagement ring as designing gold binoculars. Her work ranges from pieces of fashion jewellery made for a few pounds to exclusive gifts retailing for many thousands. Jennifer is a Fellow of the Institute of Professional Goldsmiths (IPG) and is on the Goldsmiths' Craft and Design Council. She is currently lecturing in design on the Foundation Programme at the Goldsmiths' Centre.
 
COVID-19 and Your Safety
We look forward to welcoming you to the Goldsmiths' Centre with extra care.
Discover what safety measures we have put in place to ensure that you are taken care of during your visit.
Your Safety at the Goldsmiths' Centre