Presentation Painting and Jewellery Design for Beginners with Jennifer Bloy
Date

20 Jan 2022 - 25 Jan 2022 · 10AM - 4PM (Thu 20, Fri 21, Mon 24, Tue 25)

Price

£369 (6 places)

Venue

Design Space

Event type

Courses
Book now
Be part of a four-day short course that takes you on a journey of jewellery design from the creation of embryonic idea to a presentative image.
This intensive short course will introduce you to the skills you need to turn your ideas into jewellery design. Led by freelance multi award-winning designer of jewellery and objet d'art, Jennifer Bloy FRSA FIPG, you will be introduced to the concepts of jewellery design.
Jennifer will guide you through the design process from initial ideas and rough sketches to creating a full-colour presentation painting of your chosen piece of jewellery, while providing all the useful tips for an effective jewellery design presentation needed along the way.
Please note that due to the complexity and advanced nature of the subject, designing rings will be covered in a dedicated course later in the year. If you are interested in learning about designing rings, please follow this link for booking.
With classes of maximum 6 students, you will benefit from tailored advice and tuition suited to your needs.
What will I learn?
Gain the confidence to put your ideas onto paper
Learn how to communicate both verbally and through drawing for and in front of clients
Experiment with the 2D presentation process through painting to a finished image
What equipment do I need to bring with me?
The Goldsmiths' Centre provides all materials needed for the course, but you are welcome to bring your own materials with which to experiment on each day.
Who is the course designed for?
Beginners: No practical experience or understanding of the listed skill required
This course is suitable for anyone who wants to develop their drawing skills and to understand the jewellery design process.
Who is the tutor?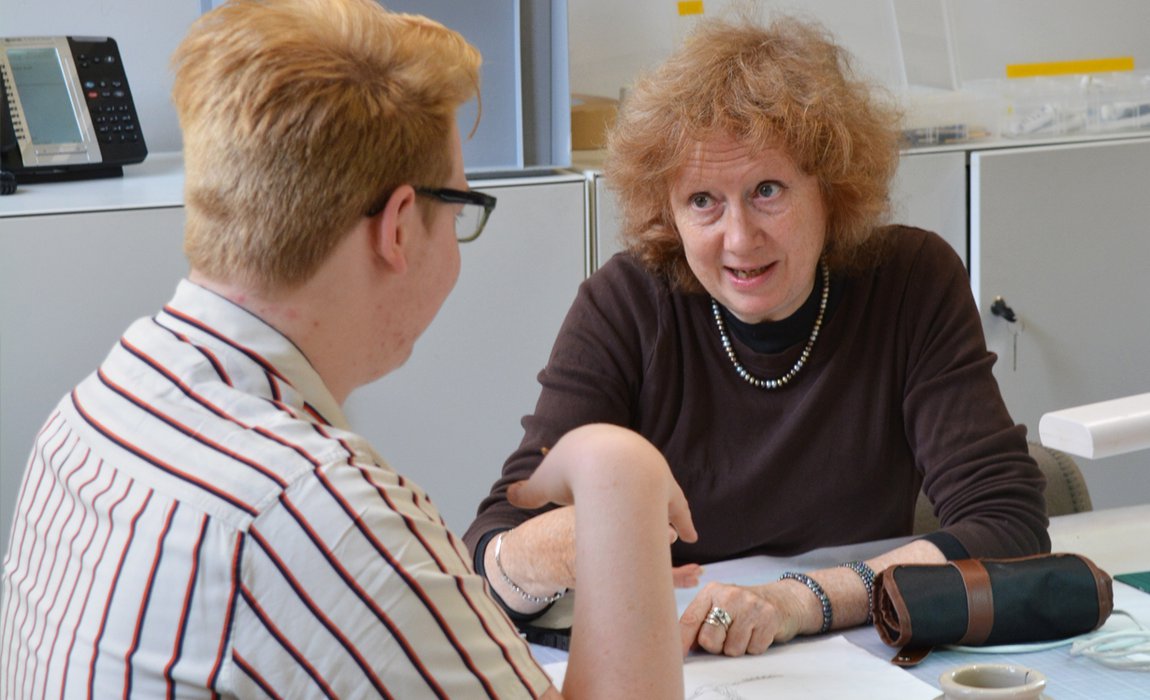 Jennifer Bloy FRSA FIPG is a freelance multi award-winning designer of jewellery and object d'art specialising in hand painted presentation designs and technical drawings. She has created pieces for Royalty and rock stars and is as happy designing an engagement ring as designing gold binoculars. Her work ranges from pieces of fashion jewellery made for a few pounds to exclusive gifts retailing for many thousands. Jennifer is a Fellow of the Institute of Professional Goldsmiths (IPG) and is on the Goldsmiths' Craft and Design Council. She is currently lecturing in design on the Foundation Programme at the Goldsmiths' Centre.
 
COVID-19 and Your Safety
We look forward to welcoming you to the Goldsmiths' Centre with extra care.
Discover what safety measures we have put in place to ensure that you are taken care of during your visit.
Your Safety at the Goldsmiths' Centre