Engraving with Air Tools
Date

07 Nov 2020 - 14 Nov 2020 · 9:30AM - 4:30PM

Price

£289 (Sat 7 & 14 November)

Venue

Specialist Workshop

Event type

Courses
1 space left! - Book now
Want to develop your hand engraving skills? This one-day short course will show you how to best use air-driven tools to push through the metal's surface. Under expert tuition from award-winning goldsmith Harry Forster-Stringer, learn how to speed up the lengthy process of hand engraving, develop muscle memory and control using traditional techniques.
This course is designed to build your confidence with equipment as well as progress your ability and skills at pace. It aims to introduce you to the use of air gravers as a tool to quickly develop engraving capacity and ability. Ideal for beginners and intermediate learners.
What will I learn?
Setting up your work bench
Preparation of tools (including tool sharpening)
Designs preparation for engraving 
How to ready art work for transfer onto metals 
Preparation of metals for engraving
A range of techniques for transferring designs onto metals
To see the tools in operation and gain practical experience of using the tools whilst under supervision and with expert guidance 
Who is this course designed for?
Beginner: No practical experience or understanding of the listed skill required
Intermediate: Some practical experience and basic understanding of the listed skill required
What can I expect from my visit?
We look forward to welcoming you back to the Goldsmiths' Centre with extra care. 
Discover what safety measures we have put in place to ensure that you are taken care of during your visit. Click here to find out more.  
Who is the tutor?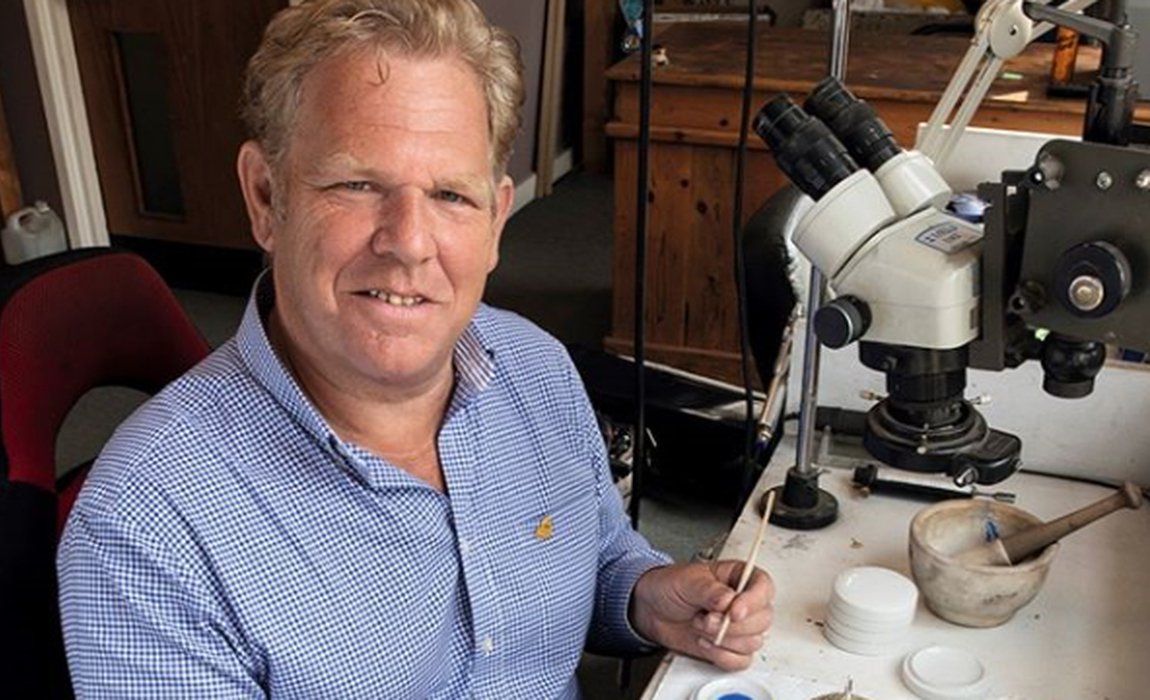 Harry Forster-Stringer is an award-winning professional Goldsmith, Engraver and Enameller based in Nottingham with over 40 years' trade experience. Starting as a mounter in Birmingham's jewellery quarter, he made the jump to setting 30 years ago. He now covers a variety of techniques such as Stone-setting, Pavé Microsetting and Hand Engraving, and is furthering his enamelling skills under the tutelage of second-generation enameller, Phil Barnes. He is a highly experienced tutor at the Goldsmiths' Centre and successful consultant in the jewellery industry. 
What is your Buyer Policy?
For information on the Goldsmiths' Centre's Buyer Policy, including refunds, please follow this link