Chain Making with Lucie Gledhill
Date

11 Mar 2022 · 9:30AM - 4:30PM

Price

£159 (6 places) | Access Grants available

Venue

Specialist Workshop

Event type

Courses
Sold out
Whether used as embellishment or adornment, chains are one of the most versatile and long lasting pieces of jewellery. Yet today, chains are often mass produced by machines to satisfy market demand. Lucie Gledhill, an expert in weaving with wire and making chain, will help you unlock the secret of creating curb chain – a heavy chain particularly popular for men's jewellery.
This day short course will take you on a twisting journey of interlocked soldered links. Lucie will show you how to make jump ring, turn them into links and solder, before twisting and flattening the chain.
What will I learn?
How to choose the correct gauge of wire and estimate the quantity of metal required 
How to produce jump rings in the most efficient way 
How to link and solder links effectively
How to form and shape your chain using different tools and equipment 
How to finish and polish your chain safely
By the end of the course, you will have produced enough curb chain to form this into a finger ring. The tutor will work with you as a group and individually and will support and guide you through your learning. 

Our small class size offers you the chance to get group as well as individual guidance and 1:1 time with your tutor, allowing you to receive tailored advice to deepen your knowledge and understanding of this technique.
What do I need to bring with me?
Piercing saw frame
Rawhide mallet
Hand vice
Paint brush for borax
Soldering probe or tweezers
Tin snips
Note book + Pen
(Optional) Spectacles or head visor (if required) to work on small details
You will be provided with:
All other necessary equipment
Silver wire as required
Silver Hard solder
Borax 
Emery paper
2/0 blades bundle
Who is this course designed for?
Beginners: No practical experience or understanding of the listed skill required. 

Intermediate: Some practical experience and understanding of the listed skill required.

Participants should be comfortable in a workshop environment and able to work independently on basic tasks.
Who is the tutor?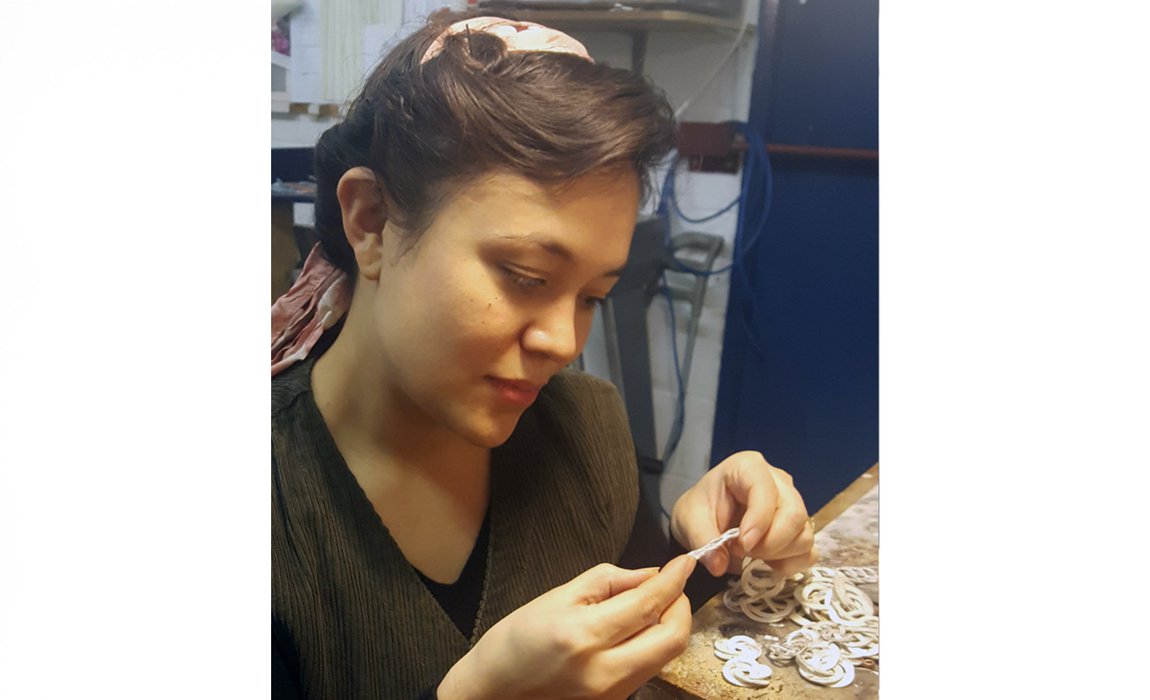 Lucie Gledhill was recently nominated as Best New Designer at Goldsmith Fair 2019. Graduated from the Royal College of Art, Lucie predominantly work with wire in repetitive process, she applies a low-tech techniques approach to traditional making techniques. Lucie is known for her expertise in chain making.