The Ancient Technique of Granulation with Linda Lewin
Date

21 Mar 2024 - 23 Mar 2024 · None

Price

£469 (8 places)

Venue

Jewellery Workshop

Programme type

Technical Skills Training
Book now
Granulation is the oldest decorative metalwork technique known to mankind. Tiny grains or spheres of precious metal appear to be held by magic to the metal's surface without using solid attachments or even solder. The Etruscans are the acknowledged masters of the granulation process and to this day their exquisite work can still be admired in many museums around the world.
Each small granule can be built up naturally into complex three-dimensional forms that dramatically catch the light particularly in 22ct Gold. Join artist-jeweller Linda Lewin who will reveal how to achieve this decorative technique in your own jewellery designs. 
Linda Lewin will guide you to discover and apply the ancient granulation technique in your own designs. She will assist you to develop your skills through practice and the completion of samples. Although the technology required is simple, the skill level required to fully exploit this technique is high and can be acquired with continuous practice.
Our small class size offers you the chance to get group tuition as well as individual guidance on a 1:1 basis with your tutor, allowing you to receive tailored advice to deepen your knowledge and understanding of the ancient technique of granulation.
FAQs
An overview of the history and techniques of granulation in the ancient world and in contemporary work. This includes how granulation works in partnership with other techniques such as loop-in-loop chain making. 
Hands on examination and discussion of demonstration samples in silver and gold
Practical demonstration and graded exercises to make granules and fix them in position using the copper plating technique.
Discussion and practice of finishing techniques.
Opportunity to design and make your own unique piece of granulation as a finished piece or to be incorporated in a finished piece independently.
Consideration of how the technique of granulation can be incorporated into and complement your personal studio practice.
The practical skills to make granules and apply them to three-dimensional shapes using the copper plating technique.
A broad understanding of the way in which heat, mass and design fundamentally affect and complement each other within the process of granulation.
An improved comprehension of how metallurgy and heat techniques can affect your practice.
A collection of silver and/or gold* samples showing different methods to make granules and attach them to a three-dimensional form base.  
A finished piece of granulation jewellery such as a small pendant or a granulation element ready to take on into finished work at a later date.
Basic tool kit including saw frame, saw blades, hand file (1/2 round or flat cut 2)
Fine pointed tweezers
Snips, pointed nail scissors
Loupe/magnifier
Small mandrel/darning needles, fine knitting needle to make jump rings
Double handed pin vice
Set of jeweller's pliers
Set of needle files for general purpose
Scribe
A student starter pack for granulation.
All metal*(Britannia Silver) needed to produce work and sample – please refer to the note above.
Technical notes. Participants should supplement the notes with their own observations.
*Note: In the interest of keeping the course price low, the materials provided do not include 22ct. gold, you will be working with Britannia Silver. You are invited to buy your own gold, once you have discussed your requirement with your tutor to confirm size and quantity required for your own project. 22ct. gold can be purchased from Cookson Gold located in Hatton Garden, a stone's throw from the Goldsmiths' Centre.
Beginners: No practical experience or understanding of the listed skills required.
Intermediate: Some practical experience and understanding of the listed skills required.
Participants should be comfortable in a workshop environment and able to work independently on basic tasks
We believe that talent should not be held back. Here at the Goldsmiths' Centre, we are open, accessible and inclusive to all. Our Access Grants help anyone to build thriving creative careers, supporting jewellers, silversmiths and allied industry practitioners to access our training courses for free.
If you need help to cover fees for our business and technical skills short courses, please apply for one of our Access Grants. To find out more and read our application criteria, click here.
The Access Grants are delivered by the Goldsmiths' Centre and funded by the Goldsmiths' Company Charity.
Who is the tutor?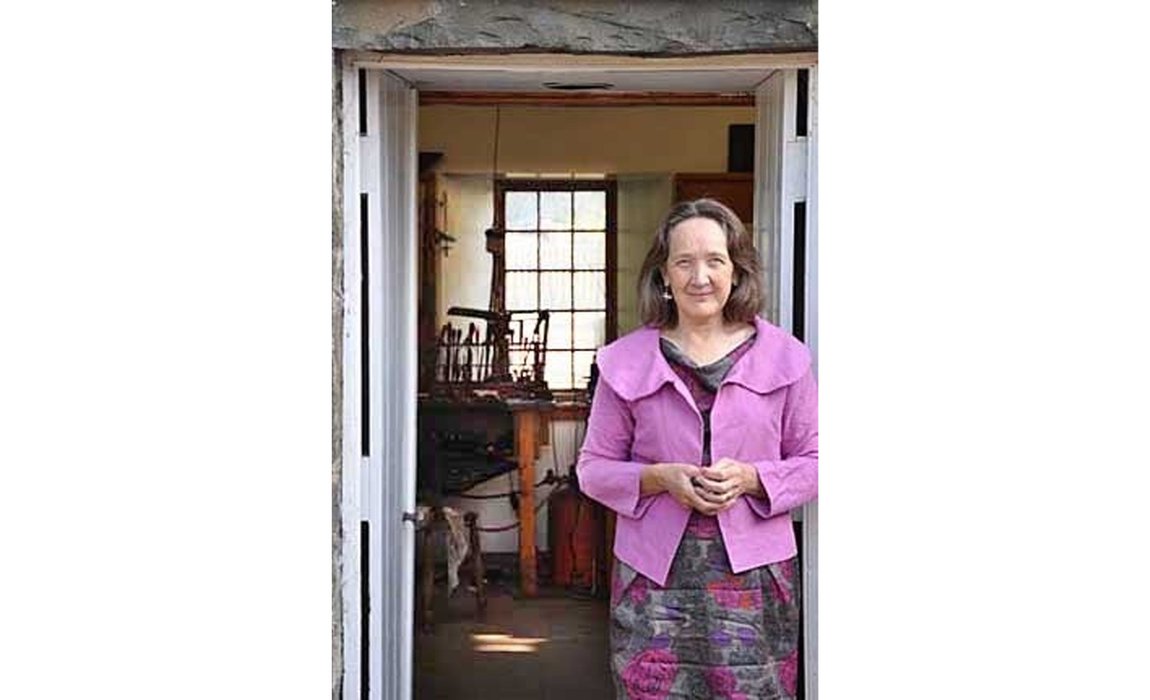 Linda Lewin is an artist-jeweller, based in the Scottish borders. Linda trained in Sheffield and has more than forty years' experience making commission work, exhibiting with galleries and teaching students from her studio. She studied ancient jewellery techniques including chain making and granulation in 22ct. Gold, in New York in 2000. This experience changed the way she approaches her work with metal, feeling empowered to be part of a continuing jewellery making tradition going back thousands of years. Linda sees, Granulation as a way of holding hands with our ancestors.