Personalise your event
Creative activities are a great way to get inspired, reduce work stress and collectively acquire new knowledge. Why not make your event more memorable by including a curator-talk, building tour or object-handling session? Discover glittering exhibitions of jewellery and silversmithing and experience the highlights of the Goldsmiths' Centre.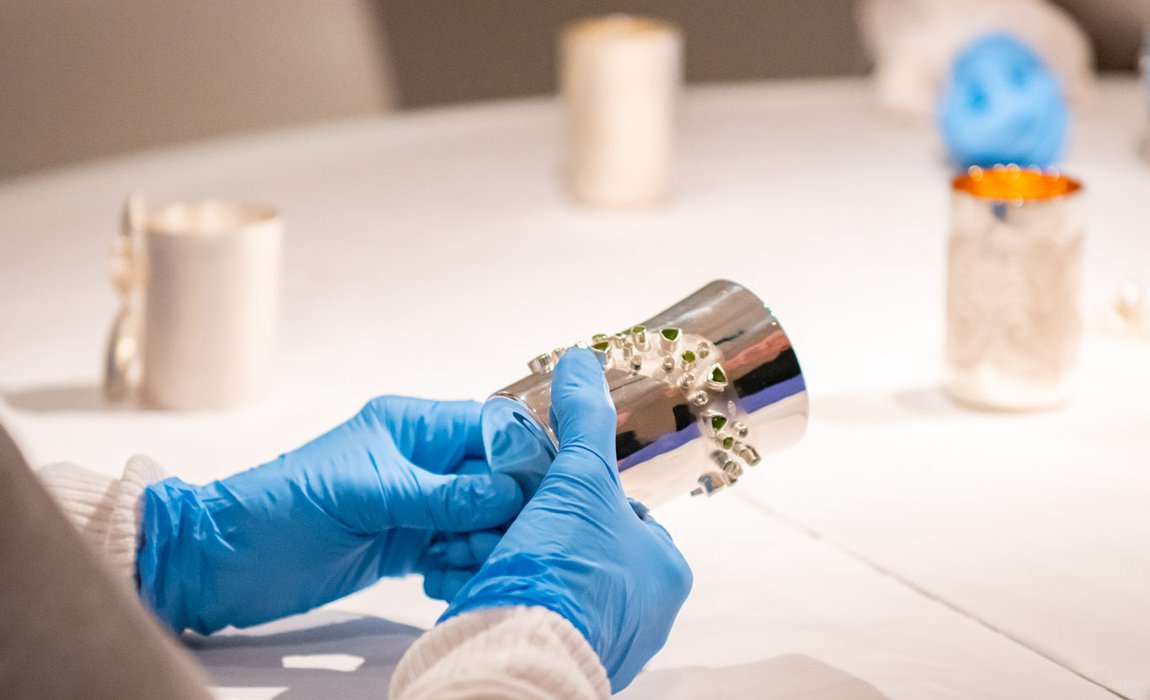 Whether your guests are interested in new talent in contemporary craft, innovation and sustainable design or our charity's work – why not add that extra touch? Explore where the most beautiful jewellery and silver objects are created and exhibited through one of these personalised guided tours, talks or object handling sessions. 
Guided Tours and Talks
What does the Goldsmiths' Centre do?
Find out about our charity's history and ground-breaking work supporting jewellers and silversmiths across the UK. See where young people hone their skills in our workshops and hear about some of the amazing objects created in this unique building.
Innovation and sustainable design
Explore the different historic and contemporary techniques and materials used to design and craft objects of excellence. Understand how high-quality and sustainable design or architecture can make a positive cultural, social and economic contribution to the local community. 
New talent in contemporary craft
More than just a venue, the Goldsmiths' Centre is a hotbed for new talent. Hear the stories behind emerging makers who are making waves in the jewellery and fashion industry; and discover the latest trends inspiring their jewellery and silversmithing collections.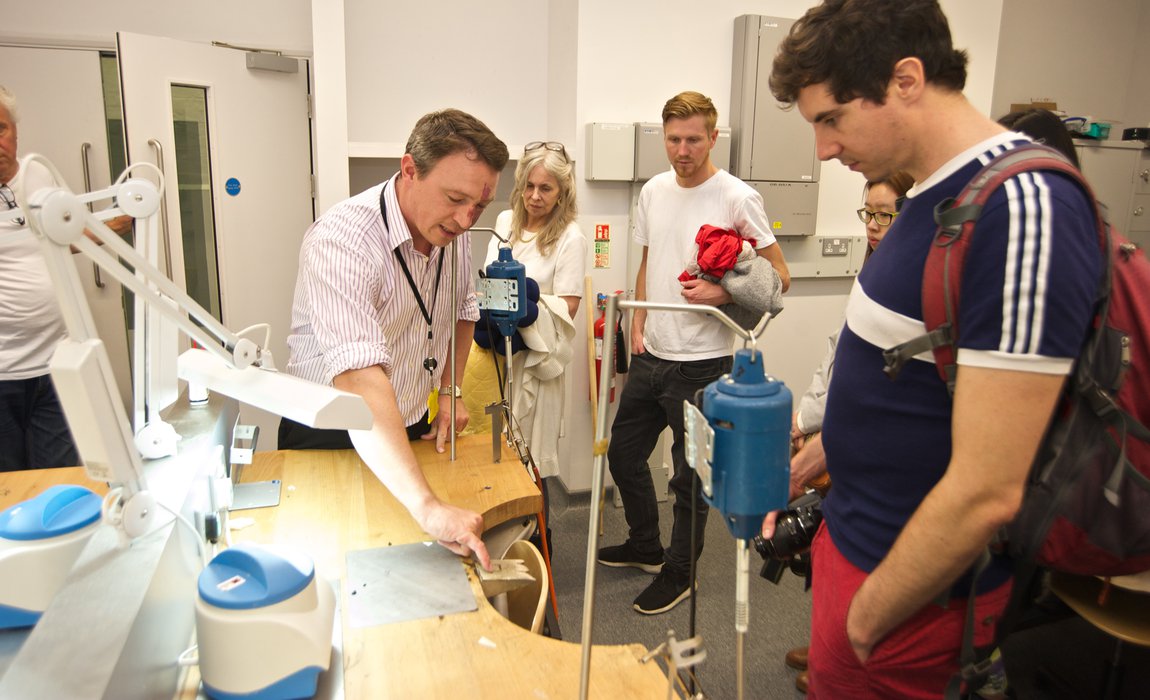 Object Handling
Hands on with silver
Enjoy the chance to handle a selection of handcrafted silver beakers. Under expert guidance, learn more about how each silversmith imaginatively responded to the theme 'old and new' to create a one of a kind drinking experience.
Each tour for up to 30 guests, each object handling session for up to 16 guests and presentation for up to 100 guests is charged at £300+VAT for 20 minutes plus, though times may vary and can be lengthened to suit the format of your event. 
Should you wish to add an experience to your event, please contact our events team at events@goldsmiths-centre.org or call 020 7566 7699