Working Successfully with Found Objects (Bite-sized film)
It takes skill and sensitivity to successfully incorporate found objects into jewellery and silversmithing. When effective, the results are arresting, drawing in stories, histories, materials, patinas, textures and techniques that could not be achieved in any other way.
Creative Links: Working Successfully with Found Objects
The unique and visually rich work of Zoe Arnold, Stuart Cairns and Jo Pond incorporates natural and manmade objects that have had a former life. Join them in-conversation as they discuss their experiences of using found objects as inspiration and material. In this talk they consider the techniques, challenges and delights of a practice with this focus.
This talk was first shown online in November 2020 as part of the Goldsmiths' Centre's Creative Links talks series. 
Who are the speakers?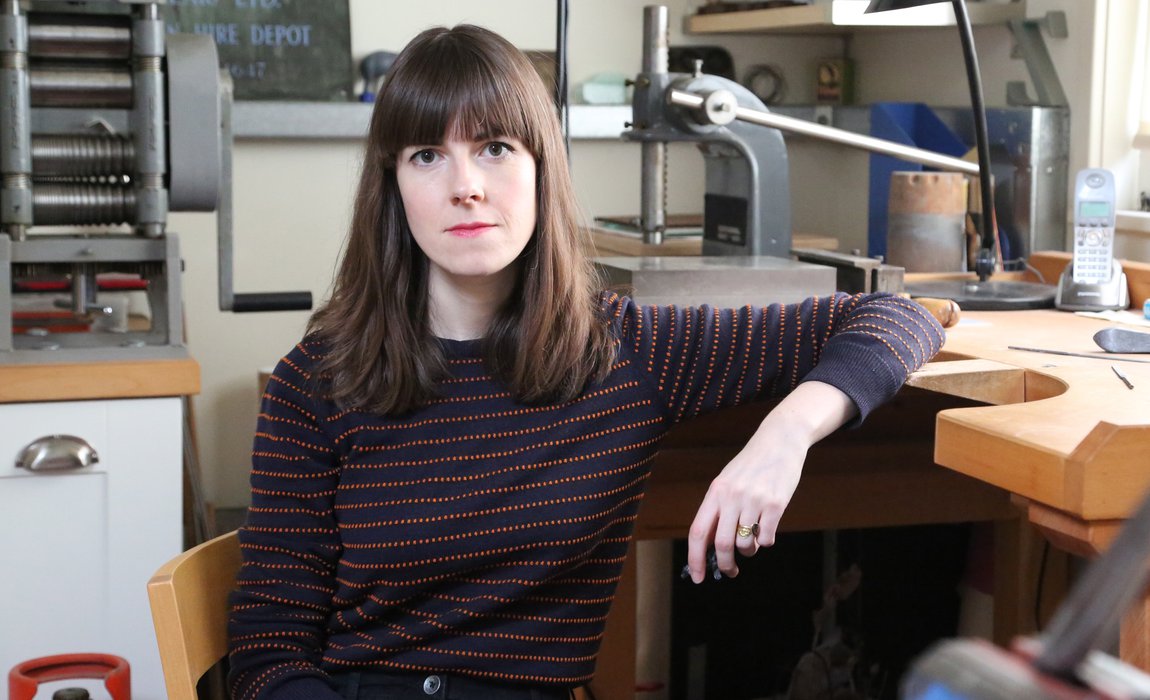 Zoe Arnold's evocative jewels are as much individual works of art as they are wearable sculpture, exploring the poetic and the macabre in the form of both illustrative and sometimes obscure treasures.
Each piece having meanings to be unravelled, but never fully explained, and often inspired by her poetry which is presented with the work. Sentimental jewellery this is not, instead everyday emotion, or subtle memory is worked into items that are as much to display on a wall or table top as they are on the body. A glass-lensed brooch sits within an oak frame surrounded by an embroidered print, or gold and bone necklace rests temptingly within a box accompanied by a tiny fly pin… each has its place and invites the viewer to delve beneath the surface.
Arnold's award winning works are much coveted around the world by collectors and museums alike.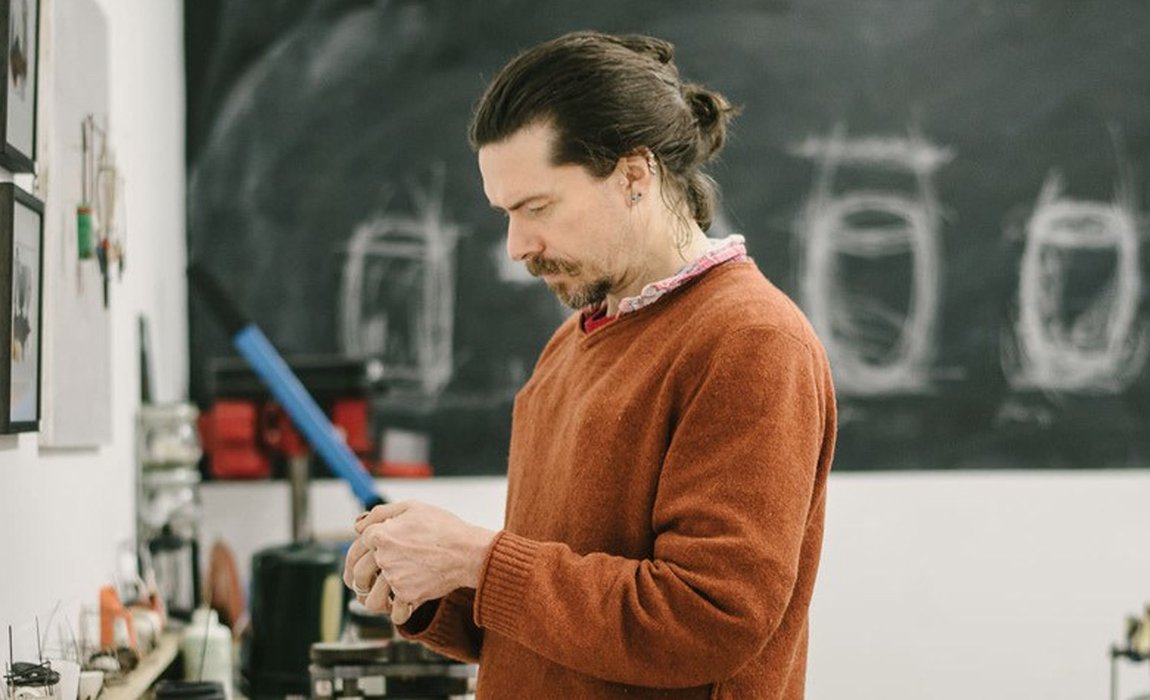 Stuart Cairns is an Irish artist whose practice is concerned with investigating the environment and his relationship with it through walking, photography and the collection of found objects. He graduated with a Bachelors Degree In Silversmithing and Jewellery from the University of Ulster in 2000, returning to complete a Masters degree in 2006. He is a member of the Contemporary British Silversmiths and a part-time lecturer at the University of Ulster.
Cairns has exhibited widely; selected exhibitions include Silver Speaks, The Victoria & Albert Museum, London 2016, Side to Side, The National Craft Gallery, Kilkenny, Ireland 2015, Collect, The Saatchi Gallery 2012, Fit For Purpose, The V & A, London (2012) and the Linen Diaspora and the 4th Biennale Internationale du Lin de Portneuf, Quebec (2011). His work has been purchased for both public and private collections including the University of Ulster, The Arts Council of Northern Ireland and The Ulster Museum. Recently he was the first recipient of the Rosemary James Memorial Trust Award for Craft.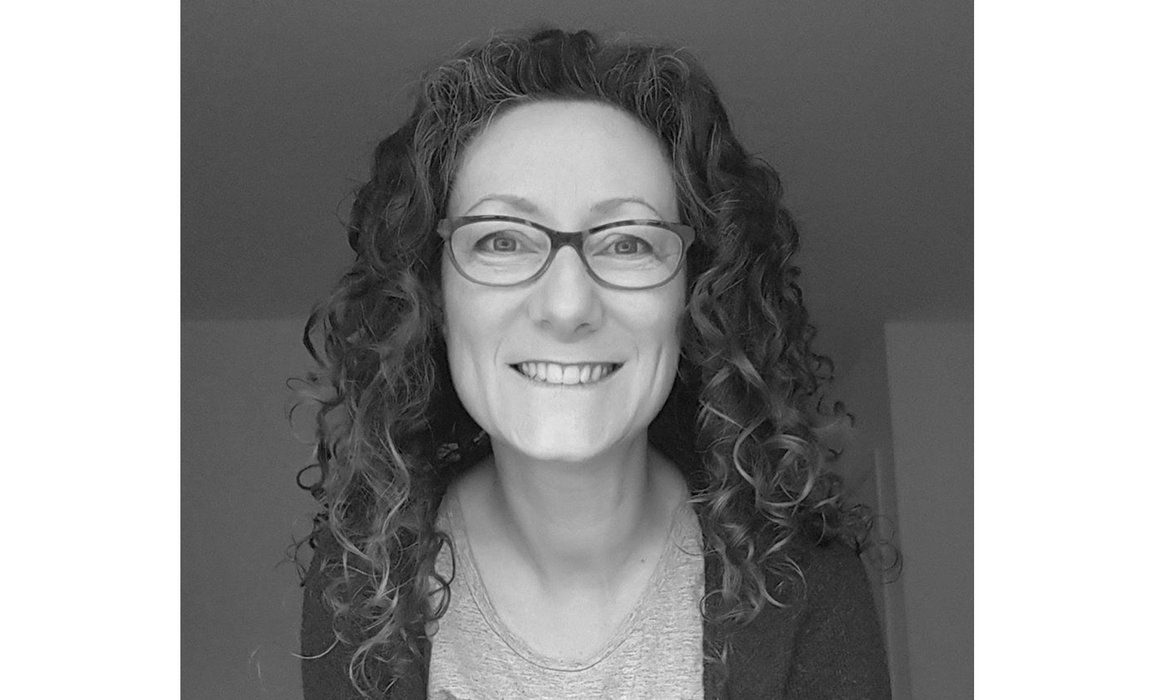 Employing symbolic references of form, material and technique, Jo Pond dabbles in the potential for wearable items to become vehicles for communication, whether through sense, nostalgia, or knowledge. She combines precious metals with repurposed materials and uses laser welding to connect, creating sensitively textured welded seams.
"I come from a family of 'Ponds' who are genetically disposed to hoarding; digging up metal-detector finds was the foundation of a passion for objects which others might not quite appreciate. Sometimes these are utilised within my pieces. Employing an aesthetic to embrace the details of decomposition and change, I choose to incorporate unexpected items and materials within my jewellery, to create beautiful and on occasion, confusing objects. These often convey tacitly a story or message which has inspired their development."
Pond's work has been showcased through exhibitions on an international platform. These include Schmuck in Munich, the V&A Museum London, Price Tower Arts Centre Oklahoma, Galerie Rob Koudijs Amsterdam, Atta Gallery Bangkok and Velvet da Vinci in San Francisco.