Gold - A History of Power, Prestige and Craftsmanship in West Africa
West Africa is hugely significant in the global history of gold. The precious metal is woven into the complex economic, political and cultural history of this region, and has given rise to a remarkable artistic and craft heritage.
Consider this history and heritage with Dr Toby Green, author of A Fistful of Shells: West Africa from the Rise of the Slave Trade to the Age of Revolution, and contemporary jeweller and researcher Emefa Cole, whose work can be found in the collections of the V&A and the Goldsmiths' Company.
This talk was first shown online in March 2021, coordinated by the Goldsmiths' Company History Group, and presented in association with the Goldsmiths' Centre.
You can read more about the subject of African artworks in European institutions here:
Who are the speakers?
Dr Toby Green is the author of A Fistful of Shells: West Africa from the Rise of the Slave Trade to the Age of Revolution (Penguin), which won 3 literary awards in Britain and the USA. He has collaborated with in organising events with institutions in 5 West African countries (including Ghana), and teaches in the departments of History and Spanish, Portuguese and Latin American Studies at King's College, London.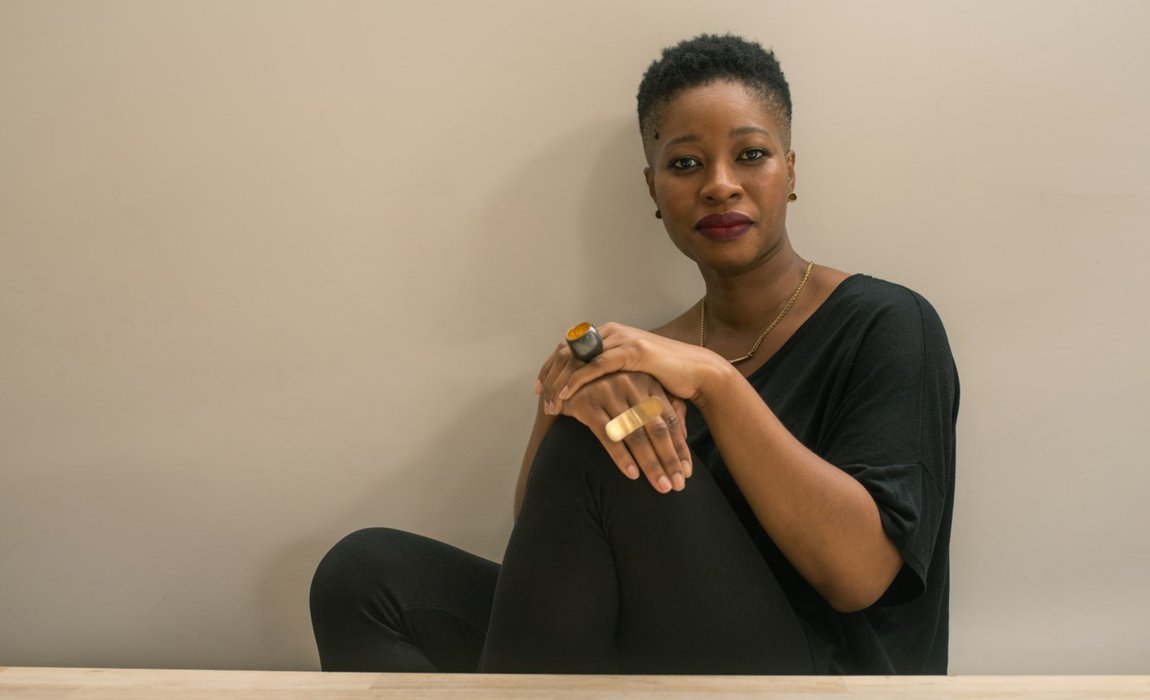 A jewellery and silversmithing graduate from London Metropolitan University, London based jewellery designer-maker Emefa Cole explores the transformative power of time to create bold, distinctive body adornment for the true individual, using 100% recycled gold and silver in all her pieces. It was during her childhood years spent in Ghana that Emefa developed her fascination with what lays beneath the surface. As a child, local folklore of people finding gold nuggets washed up from the soil after heavy rains captivated her imagination.
Today, using traditional wax-casting techniques, Emefa layers various metals including gold, silver, rhodium and oxidised bronze with gold leaf to create pieces that capture the beauty of destruction through a natural peeling process that unveils different layers of precious metal over time.
Classic collections such as 'Vulcan' celebrate the magnificence of volcanoes, capturing their stunning range of alluring colours, textures and tones. 'Erosion' takes inspiration from the sculpted sand dunes of the Sahara to the chiselled ice of Antarctica and seeks to honour this continual process that sculpts the Earth, unveiling an otherwise concealed world.
Emefa has been given the honour to embark on an apprenticeship with the personal Goldsmiths of the Asantehene in Kumasi- the Kings jewellers, a tutorage that will allow her to further explore the ancient craft of wax cast jewellery, a technique native to West Africa. Emefa will be a guardian of these precious and time-honoured techniques.