Contemporary British Silversmiths: Anastasia Young and Pauls Wells on developing practice through technical innovation
Hear how jewellery artist, author and lecturer, Anastasia Young, and award-winning silversmith Paul Wells use technical innovation to explore and extend creative practice as part of the Contemporary British Silversmiths' 25-year anniversary Silver Symposium in 2021.
Fold forming is an exciting technique used to radically change the dimensions of sheet metal to create dynamic sculptural forms. In this talk Anastasia and Paul explore the opportunities and challenges of working collaboratively over the last couple of years to develop their practice and pass on skills to others through their new book, "New Jewellery Techniques: Curved Scoring and Folding for Metalwork and Silversmithing", published by Promopress Editions in spring 2022.
Who are the speakers?
Anastasia Young is the author of "The Workbench Guide to Jewellery Techniques" (Thames & Hudson Ltd, 2010), "The Guide to Gemstone Settings" (A&C Black Publishers Ltd, 2012) and "The Jewellery Materials Source Book" (A&C Black Publishers Ltd, 2008) which has been translated into seven languages and are regarded as key text books in their subject area. Anastasia is a practicing jeweller whose work has been exhibited internationally. She teaches at Central St Martins College of Art and Design in London and also sits on the Board of the Association for Contemporary Jewellery.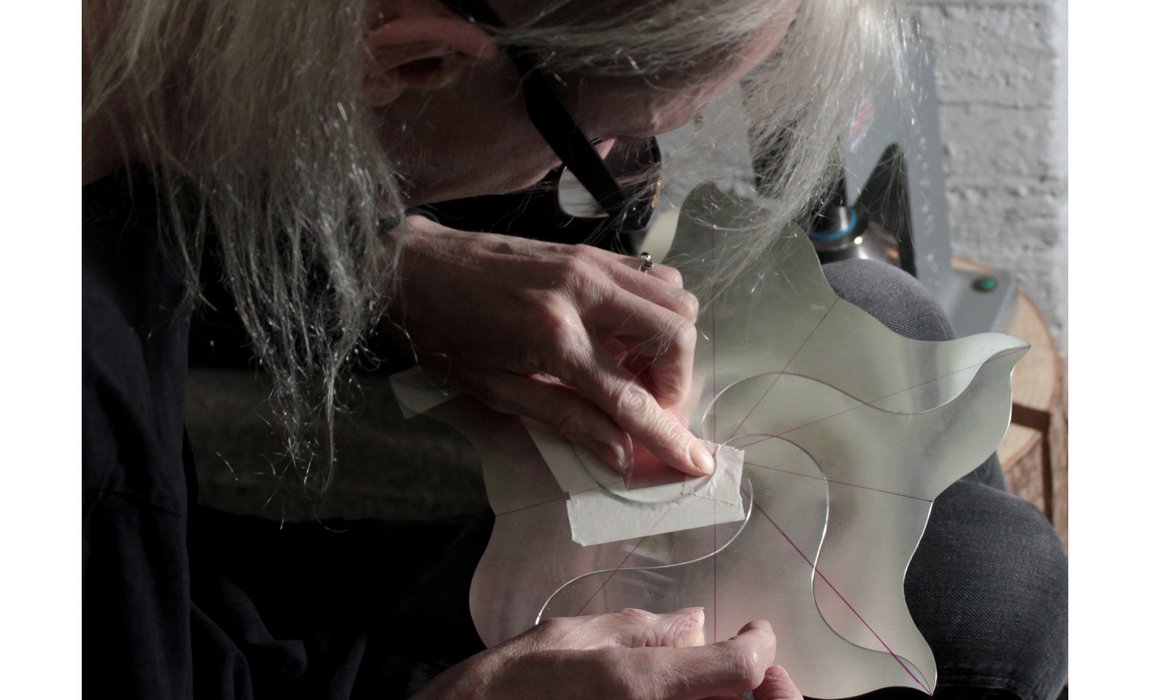 Paul Wells is a London-based silversmith and jeweller, and has been teaching direct metalworking techniques for two decades. Wells' silverware makes innovative use of fold-forming and he has developed a method of creating curved scores which can be used to fold sheet metal in a visually stunning and unique style. His technique has been recognised by Goldsmiths' Crafts and Design Council with two Gold Awards for Technological Innovation. Having taught at several London colleges at two decades, he is a tutor at the Goldsmiths' Centre. 
 
Where was this talk first held?
Contemporary British Silversmiths (CBS) was launched in 1996 by a core group of makers determined to give a voice to a new generation of silversmiths, rich in diverse talents with a wealth of exciting new ideas. Encouraging innovative thinking and re-affirming a shared commitment to excellence in design and workmanship have been our flagship values. 
Presented at De Montford University and supported generously through the Goldsmiths' Centre, the CBS Silver Symposium hosted in September 2021 highlighted the work of its members and looked behind the scenes at some of the people that have made the association what it is today.