Shine 2019: An Interview with Aurélie Dellasanta
After travelling many different creative paths, Aurélie Dellasanta has set her sights on creating fun, contemporary jewellery for everyone. She was chosen as one of the ten makers for Shine 2019, our annual showcase of new talent. We sat down with Aurélie to discuss her artistic background, local inspiration and the meaning behind her collection Urban Animals.
What can you tell us about your journey into the industry?
Well, I always wanted to be a jeweller since I can remember! When I was 18, I think I was the happiest person in the world when I could finally attend the Innovative Jewellery and Object Design programme at the University of Art & Design in my hometown, Geneva, and later the prestigious Master Jewellery Programme at the Royal College of Art of London.
I decided to launch my brand, Aurélie Dellasanta Jewellery, following a career of creating unique contemporary designs which have been internationally exhibited in galleries and museums such as MAD New York, LACMA Los Angeles and COLLECT in London.

My brand proposes small series of innovative design as well as unique pieces made of precious metal, stones, and vintage elements. 
What does being chosen for Shine 2019 mean to you?
I'm really happy with it, I think it's the perfect timing for me because I've just finished my collection Urban Animals and I wanted to present it to a wider audience and find new stockists.
What can you tell us about the collection you'll be debuting?
Usually narrative, my work explores human behaviours in our contemporary era through the creation of small creatures and animals handcrafted by myself that inspire a sense of magic and humour.

To develop my last collection, Urban Animals, I've been inspired by my observation of animals that live in proximity with people in urban landscapes, such as dogs, cats, pigeons and the amazing foxes of London! I find really interesting to see how they adopt similar attributes and behaviours with humans, and have to adapt their lifestyles to ours.

I started to carve a selection of seven animals in wax, that I adorn with elements inspired by urban styles such as the punk culture. I embellished them with Mohawks, spikes and dangling charms which are actually little poos!

Those jewellery pieces act as contemporary Memento Mori that aim to remind us that, no matter which social class you belong, how rich or important you are, at the end of the day we are all the same. It's meant to be really inclusive. I've made it in subtle way so that some people don't notice it.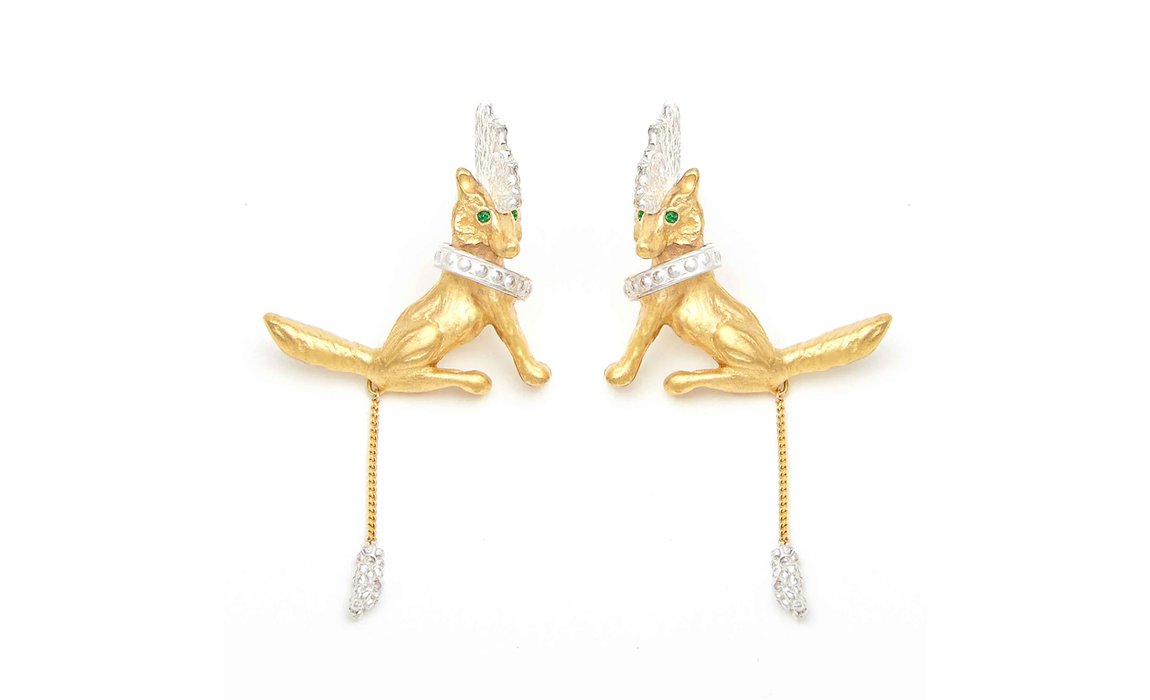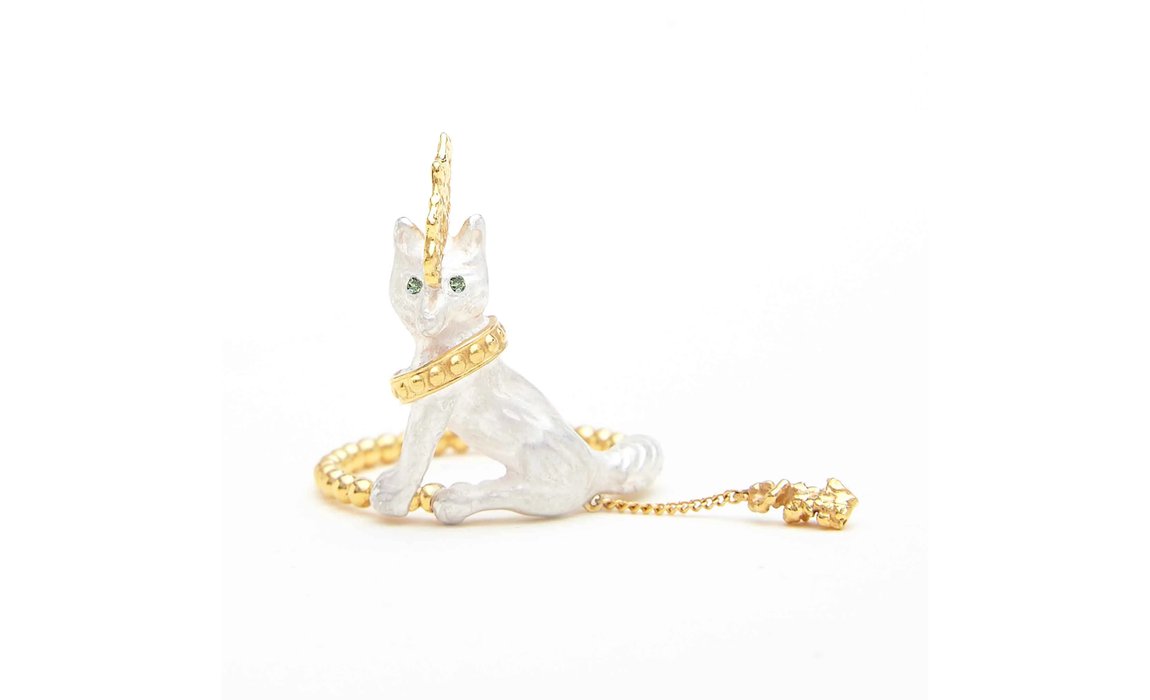 What kind of customer do you expect to be most drawn to your pieces?
I used to create unique art jewellery pieces that can't be duplicated, so only few people could buy and enjoy them. When I decided to develop this collection, it was really clear in my mind that I wanted to create jewellery pieces for a wider audience and that make people feel good and happy, and have fun wearing them.

Making jewellery is my way of bringing happiness and beauty in this world which is sometime harsh and violent.

I think that my collection is for everyone, but since I have presented it, I see a growing interest from people that work in the creative industries or have an artistic background.
What are you most looking forward to about participating in Shine?
Well, it's the perfect opportunity to present my brand to a wider audience, to meet collectors and other designers, and find new stockists! I can't wait to develop relationships with new customers and establish long term relationships with them.
 
Aurelie's collection Urban Animals is now available for purchase via our eShop - perfect for a bespoke Christmas present!