Contemporary British Silversmiths seek trustees for their new Charitable Incorporated Organisation
Contemporary British Silversmiths is seeking trustees for our new Charitable Incorporated Organisation. The trustees will support the organisation's objectives to advance, maintain and develop the craft of contemporary British silversmithing and design nationally and internationally.
Contemporary British Silversmiths CIO is committed to raising the profile of contemporary British made silver and preserving the heritage of our craft through a developed and well-tested programme. This includes supporting artists and makers working in the UK through professional development activities. They offer subsidised exhibition opportunities and training, aiming to enable artists and artistic practices to develop by raising individual profiles, nurturing creative talent and expanding audiences through public engagement.
CBS is seeking several founding charity trustees, based in the UK, to work with a dedicated support team and the Contemporary British Silversmiths association, and to steer the strategic direction and governance of the charity as they focus on the future of their craft agenda for growth and charitable development. The organisation is seeking to appoint one of the trustees to act as chair to provide leadership to the charity and its board.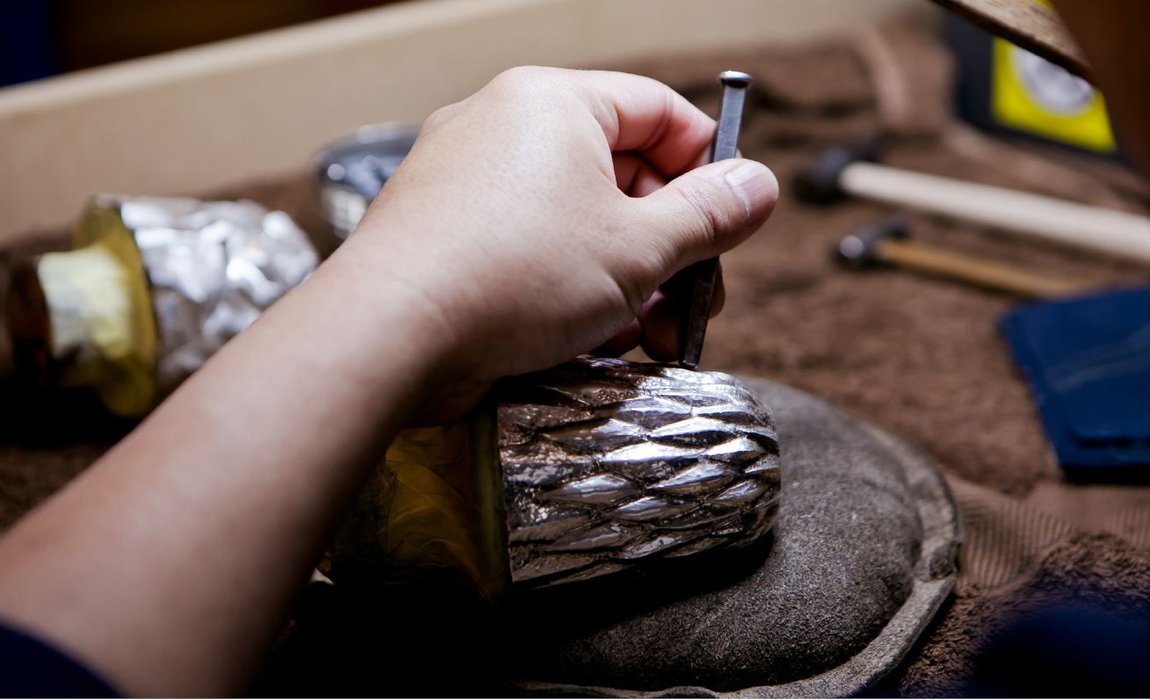 The Board is required to meet online or in person at least 4 times a year, usually in the early evening. Additional time commitment will be required for interim and sub-committee meetings. The chair and trustees will be expected to attend exhibition openings and public events and act as ambassadors for Contemporary British Silversmiths CIO.
They are looking for applicants who are enthusiastic about the applied arts, have particular interest in the world of contemporary silver design and making and are keen to explore the role this CIO can play in ensuring excellence in the craft of contemporary British silversmithing whilst working to preserve its heritage. Trustees will be required to serve for a period of one to three years.
Previous experience of Board membership is not essential but would be desirable in establishing the Charity, formalising a strategy for the future and the effective administration of the CIO. CBS wants to support a diverse and inclusive board, as well as applicants who are interested in their first trusteeship.
CBS are looking for a strong and committed Board of Trustees and are particularly interested in candidates with expertise and leadership skills in areas of:
Charity
Law
Finance
Banking
Wealth management
Property
IT/tech
Enterprise
Higher education and research
Design and contemporary visual art and craft.
How to apply?
Please provide a CV and a covering letter of no more than 2 pages describing your motivations for applying and how your skills and experiences might contribute in the areas listed. Please indicate whether you are also interested in the role of chair to the board of trustees and highlight any development you think you may need if appointed either as a trustee or trustee and chair.
Email your CV and covering letter to Rajesh Gogna, Chair of Contemporary British Silversmiths, on chair@contemporarybritishsilversmiths.org by Monday 4th January 2021.
Interviews will be online, and are planned for late January.