Open call for Shine 2023!
Are you a designer maker resident in the UK in your first five years of business? Have you recently developed a new collection and want to get ready to sell it? Each year the Goldsmiths' Centre invites jewellers and silversmiths through an Open Call to take part in Shine, the annual new talent free training programme and showcase of jewellery and silversmithing.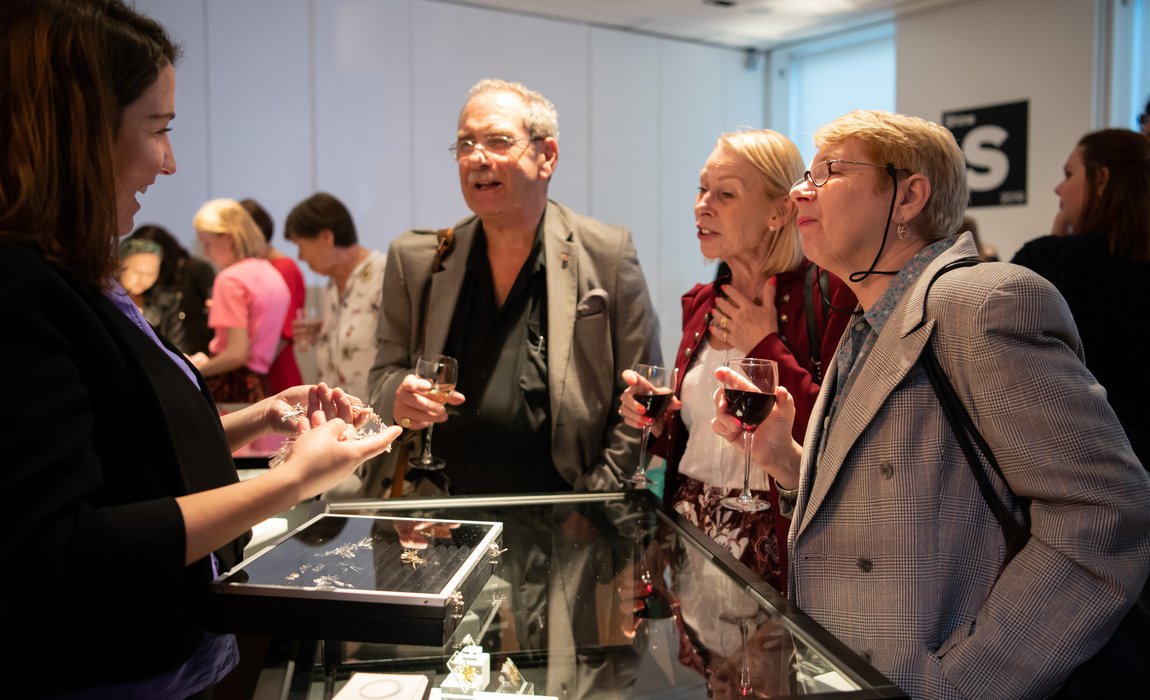 Shine 2022 showcased online (goldsmiths-shop-talent.org): 22 September - 22 December 2022
Application deadline: Applications for Shine 2022 are now closed
Register your interest: Fill in the form below
Training and showcasing delivery: Online 
Fee: Free for those who successfully apply 

Like to know more? Just talk to our team! Call 020 7566 7650 and ask to speak to the Pubic Programme Manager or email us shop@goldsmiths-centre.org
What is Shine 2022?
Shine 2022 is the annual new talent showcase in jewellery and silversmithing, which sees talented designer makers resident in the UK share their latest collections with potential consumers, buyers and the wider industry.
As part of a group of up to fifteen emerging designer makers, you will get the chance to participant in an intensive, free online skills training programme, covering all key aspects of presenting yourself and your work both in person and online.
Your new collection will also be showcased through our online shop, Goldsmiths' Shop Talent, social media channels, a physical exhibition at the Goldsmiths' Centre and special Meet the Maker events.  
Please familiarise yourself with the entry criteria to be in with a chance to be hand-selected for Shine. 
Applications for Shine 2022 are now closed.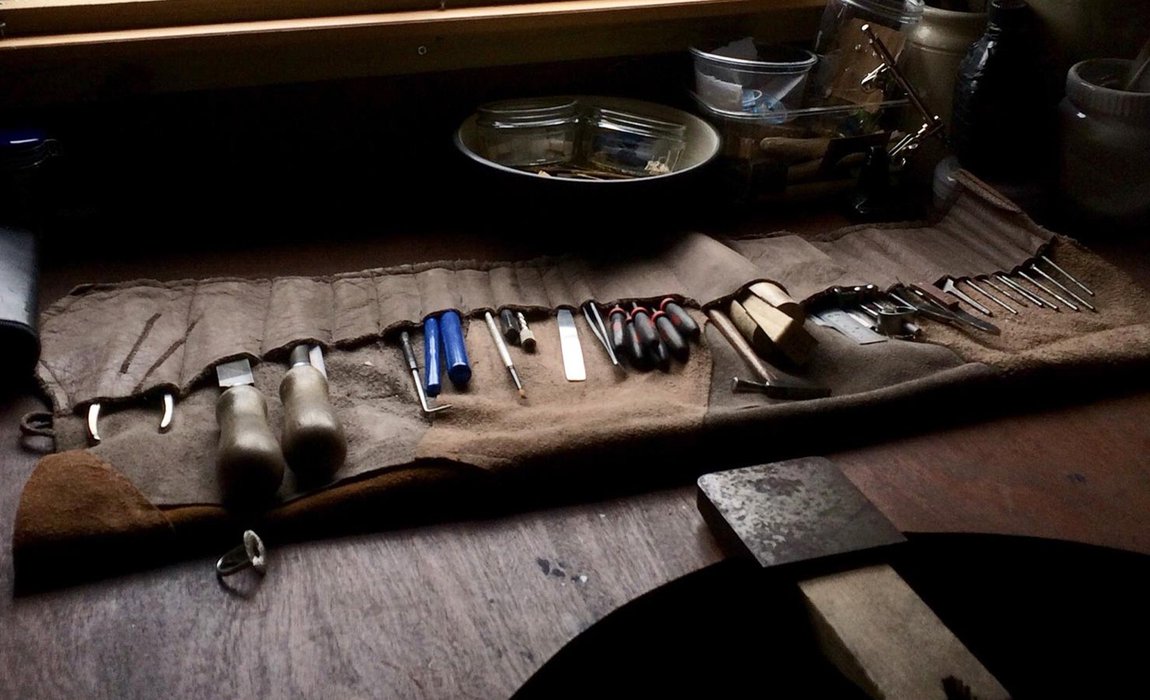 What criteria do I need to meet in order to be selected?
A judging panel, comprising invited guest judges, a former Shine participant and the Goldsmiths' Centre team members, will assess each anonymised application based on whether you are:
in the first 5 years of business and resident in the UK
committed to undertake and complete the Shine training programme
committed to growing a business as a designer-maker jeweller or silversmith
And whether your collection fits the following criteria: 
Coherent and tells a good story through the design and materials
Well-made and finished.
Appropriately priced and presented
Made to sell from the Goldsmiths' Centre Shop Talent e-commerce site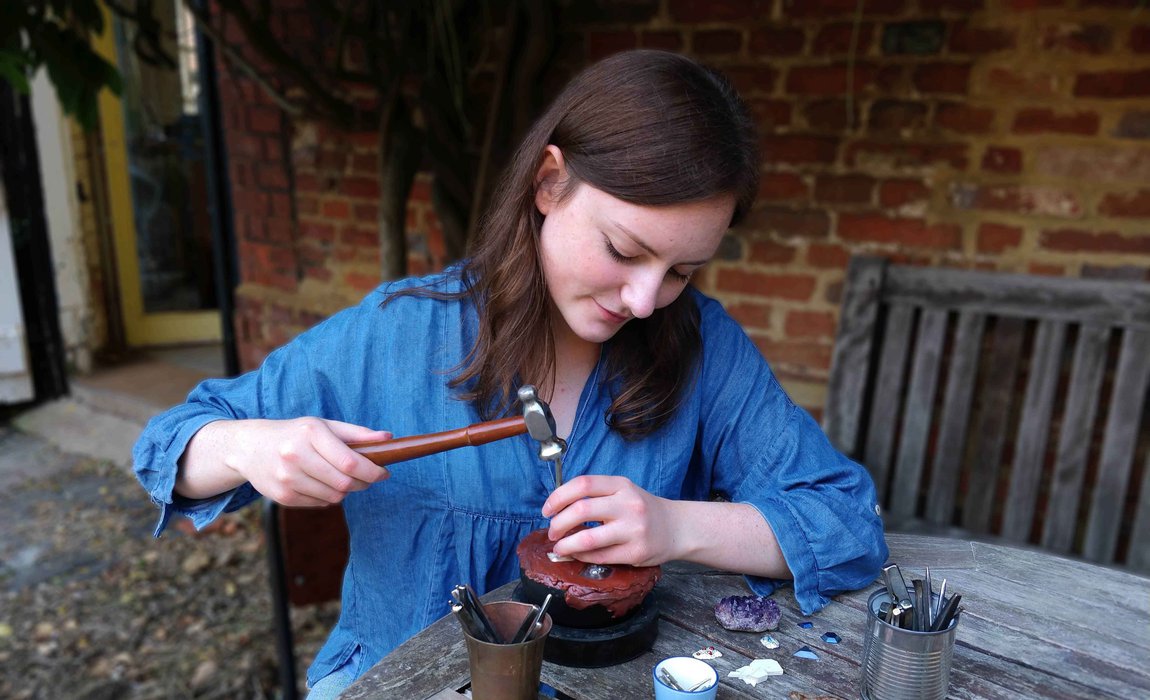 As self-employed people, we have to be everything: we are photographers, writers, presenters, makers, designers, bookkeepers, website developers, marketing content creators and sellers... to name a few! University taught me how to be a designer and maker, but the Goldsmiths' Centre's Shine programme taught me everything else!
Silversmith and Shine exhibitor Alice Fry
What support will I receive?
You will receive access to an online skills training programme, delivered by the Goldsmiths' Centre and industry experts. This will prepare you for a number of practical initiatives, helping you to grow your understanding of how to develop your business both in person and online. 
Areas covered in your training will include: 
Presenting yourself and your work on camera 
Photographing your work 
Writing about your work 
Selling at a distance
Boosting your online presence 
Taking part in live events 
Promoting your presence at Shine
Following your training, you will take part in an interview to inform the Goldsmiths' Shop Talent blog, a pop-up at the Goldsmiths' Centre and online events, where you will learn how to present yourself and your collections via Zoom and in person. Finally, you will also capture photographic and filmed content for the Goldsmiths' Centre team to be transformed into a promotional film and social media content.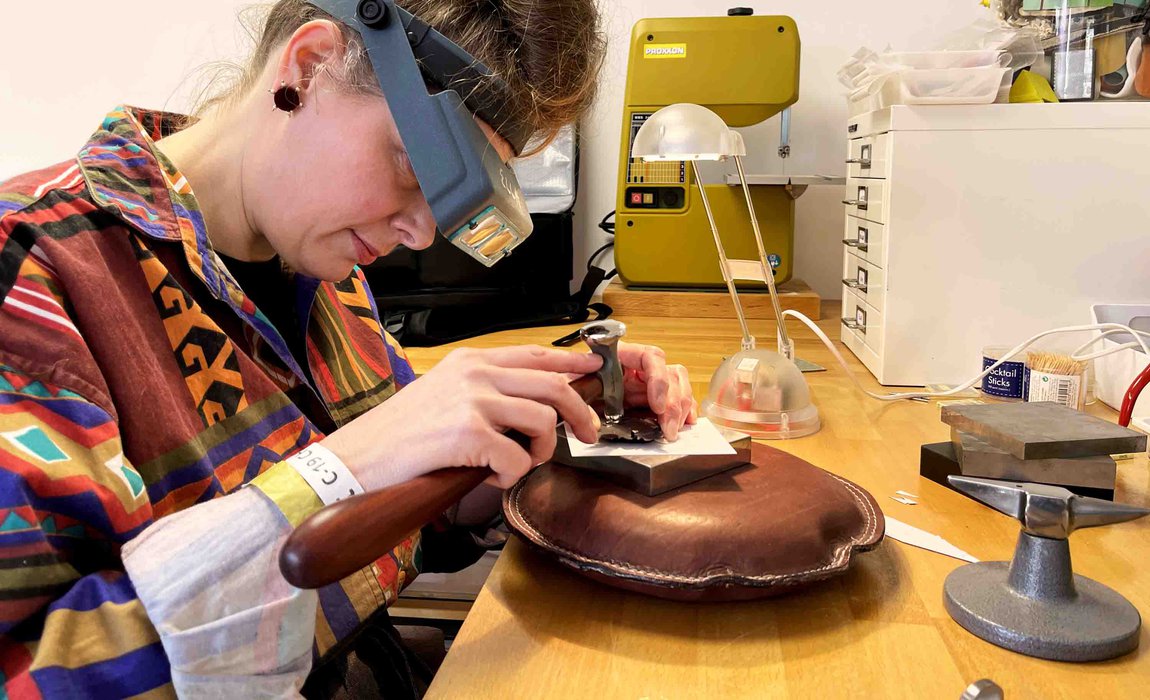 Being part of Shine provided me with a fantastic platform to reach new types of customers and build my profile within the industry. The training we did on selling jewellery and silver was amongst the most useful and practical I have ever received and was the perfect chance to hone our skills before the 'Meet the Maker' events. A fabulous experience.
Jeweller and former Shine participant Ella Fearon-Low
How do we support emerging makers?
The Goldsmiths' Centre is a charity that supports creative and talented emerging makers offering a platform to thrive, connect and collectively grow skills and businesses. 
How to apply?
Applications for Shine 2022 are now closed. To register your interest to be amongst the first to hear when applications open for 2023, please complete our online form following the link below.