Setting Out
Looking to develop your emerging jewellery or silversmithing business? Setting Out offers you targeted business know-how and a central London space to get your business off the ground.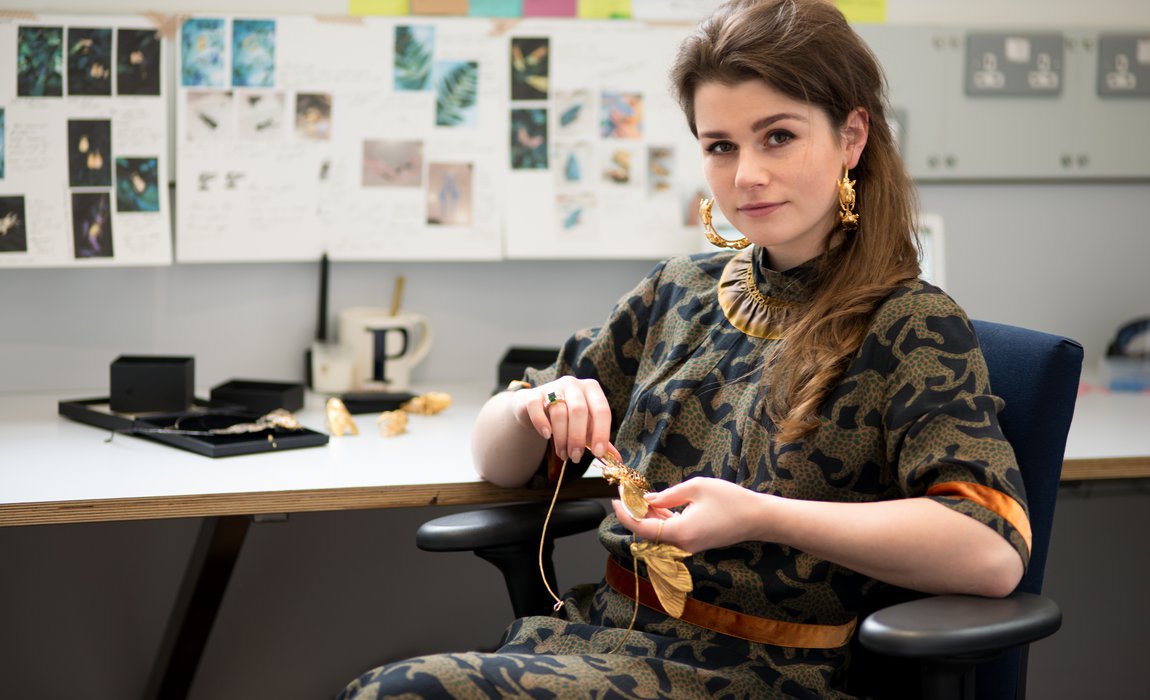 Part-time. 12-month course.
Course dates: Dates for 2020 - 2021 to be announced
Application deadline: Applications for 2019 are now closed
Course fee: £299 per month
Like to know more about this course? Want to attend an Open Day?
Just talk to our team! Call 020 7566 7650 or click the email icon 
What is Setting Out?
Setting Out is aimed at emerging businesses in the jewellery, silversmithing and allied trades, as well as those aspiring to join this exciting industry from another creative discipline. 
This part-time, year-long business incubation course supports you to produce a 3-year business plan and launch a new product range. Delivered by a dedicated team of business, product and creative specialists, Setting Out equips you with business, creative and product development skills you need in order to establish a solid foundation to grow your business. 
When I graduated I had no idea how to run a business, so Setting Out gave me that knowledge
What will I learn?
Setting Out includes taught modules on more than 30 topics. Typically these include:
Business skills: 
customer and competitor profiling
costing and pricing your work
business finances 
branding and marketing 
project and time management 
Creative skills include: 
idea generation
rapid concept visualisation 
technical drawing 
Product development skills include: 
understanding design trends
concept development 
design for production 
You will also receive 1:1 mentoring by our team of specialists throughout the year (40+ sessions). 
Group and 1:1 sessions are schedule over 1-3 days each week, with the rest of your time being available to develop your pieces, work on your business plan, fulfil orders, and run your business. 
"In my opinion, from talking to many Master degree students in both the artistic industry and business industry, Setting Out is one of a kind because it helps creative people to understand the business side of the world they are trying to enter. It is not a business course and it is not a creative course, it is a mix of both which is really rare."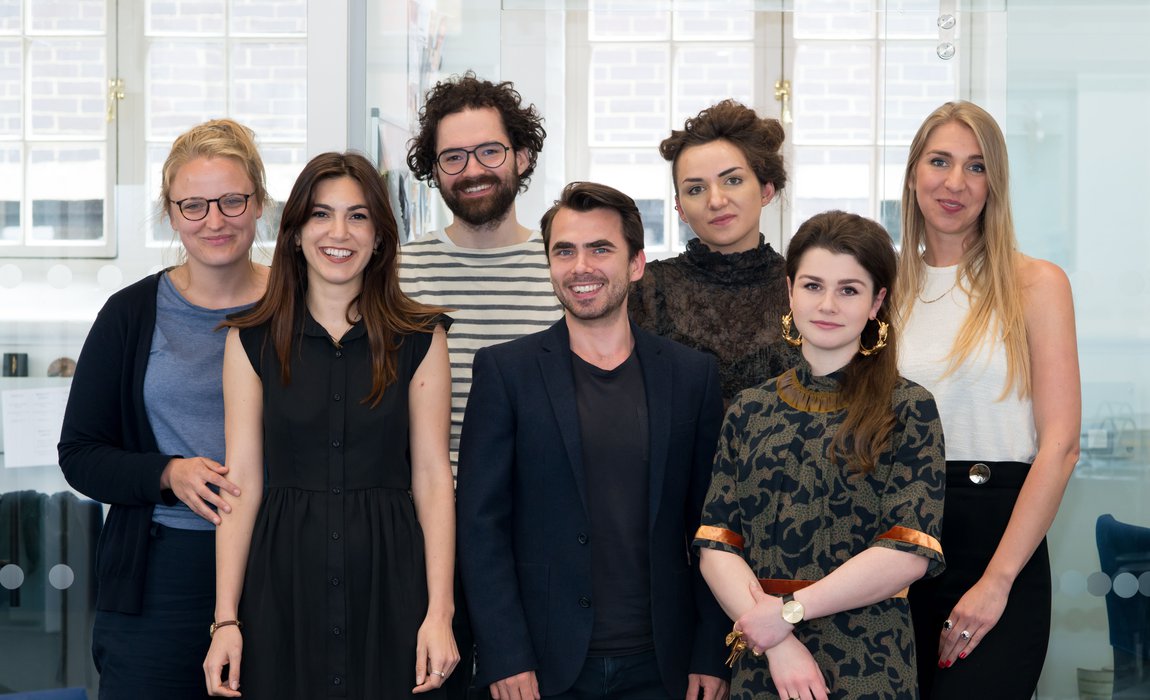 What else will I receive?
Flexible access to modern shared studio space
Use of fully equipped training and prototyping workshops including 3D printer
Support to develop your sales channels and supply chains 
A platform to showcase your work at exhibitions, like Shine, a selling showcase for emerging talent, and events 
The potential for continued support as you implement your business plan over the subsequent 2 years (to be eligible for this, candidates must have successfully completed all year 1 criteria within the set deadlines. Judged on a case by case basis)
Do I need particular skills or experience to apply?
We welcome applications from you, if you are working or aspiring to work within jewellery, silversmithing or the allied industries running your own creative business. Normally you will meet the following criteria: 
Working within the goldsmithing or allied trades or aspire to work in these areas from another creative discipline
Have a clear business idea, product concept and creative direction
Have recently started or be looking to start a UK business
Hold a degree or equivalent related qualification (applications from individuals with non-standard qualifications are invited. Please contact the team to discuss your individual circumstances)
Have at least 1 year's recent relevant work experience 
Be available for interview to discuss your work and aspirations week commencing 17 June 2019
Be prepared to commit to the full programme of business, creative and product development including the implementation of specific business practices and the completion of set tasks 
Be prepared to share with the team your personal and business finances 
Be able to finance yourself and your business for the full programme whilst at the Goldsmiths' Centre (such as course fees, living expenses, product development costs, marketing costs, etc - if you are unsure about this please contact the Professional Training team to discuss)
Be able to provide 2 Professional References as requested on the application form supplied
Who will be teaching me?
The core programme is delivered by a team of three experienced tutors who provide group sessions and 1:1 mentoring across a range of subjects. They will support you to develop a business plan, design and produce a new product range, and take it to market.
Sally Leonard – Business Development Tutor 
A graduate of Central St Martins, Sally established her jewellery business 'Leonard of London' in 2002, and was one of the first Fairtrade Gold licence holders in the world – she continues to design and produce high-end bespoke pieces. Her business support experience spans some 13 years, including running a creative business incubator in Old Street, delivering a product development programme for small jewellery businesses at Centa, and a number of initiatives for the London College of Fashion.
Mark Lewis – Creative Development Tutor
Mark is a Designer/Silversmith and Jeweller, Product Designer, Artist, Drawing and Creativity Consultant, and External Examiner. He has taught at all levels at Kingsway College, London Metropolitan University, Birmingham City University, School of Jewellery, and Holts Academy. Our longest-serving tutor, Mark has been involved in Setting Out since the first year of its operation.
Lorna Watson – Product Development Tutor
Lorna's career spans education, design, production, consultancy and entrepreneurship. As a freelance designer and design consultant her clients included De Beers, Dior, Burberry, Wedgwood, and the World Gold Council; and for seven years she was Creative Director at Astley Clarke. Lorna spent 15 years as a senior lecturer at Central St Martins and Edinburgh College of Art, has been a New Designers judge for the past ten years, and is also currently running her own start-up business - thisisstellar.com - which produces sustainable hand-crafted luxury goods.
The core team is supported by a growing number of specialist tutors and consultants, each of whom delivers a single group session:
Zoe Cooper – Selling Skills
Jo Frears – Legal & Intellectual Property
Alison Battisby – Instagram
The programme and curriculum are overseen by Jon East, who was the Business Development Tutor since Setting Out began. As an external Consultant, Jon has undertaken work for the jewellery industry for over 20 years, and his role at the Centre is to support the expansion of its Business Growth Programme. He is also undertaking an ongoing research initiative for the Goldsmiths' Company into consumers of fine jewellery and contemporary silver, the results of which underpin Setting Out and the Centre's wider Business Growth Programme.
How do I apply?
Applications for 2019 are now closed. We offer Open Days throughout the year, so please do get in touch if you would like to attend an Open Day.
Contact us via settingout@goldsmiths-centre.org or call 020 7566 7650  for more information.