Goldsmiths' Precious Metal Grant
Are you studying jewellery, silversmithing or a related subject at HND, FDA, BA or MA level? The Goldsmiths' Precious Metal Grant offers you the opportunity to design and produce a piece of your own work in precious metals worth £750.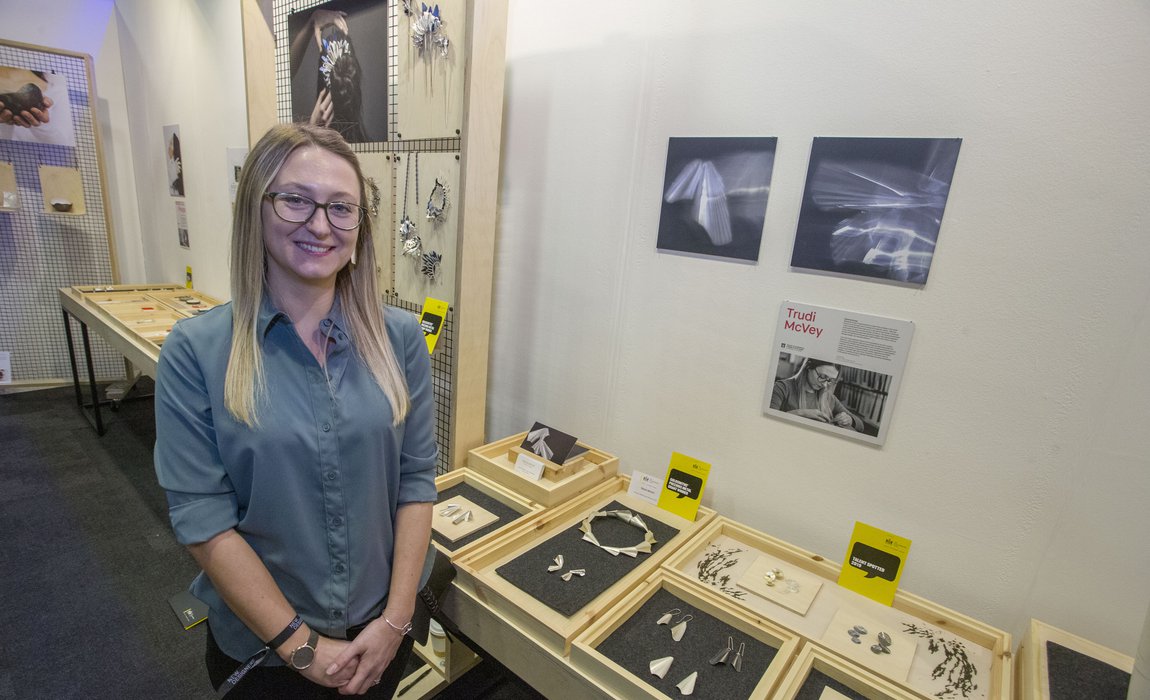 Precious Metal Grant 2020
Applications close on: Monday 20 January 2020 for BA and MA students and Monday 17 February 2020 for HND and FDA students
Cost: Free to all eligible applicants
Apply by downloading and submitting the application form listed at the bottom of this page.
Like to know more about this grant? Just talk to our team! Call 020 7566 7650 or email
What is the Goldsmiths' Precious Metal Grant?
The Goldsmiths' Centre's Precious Metal Grant is an annual competition which provides exactly £750 of precious metal bullion to a maximum of 12 silversmithing and 8 jewellery recipients. Its purpose is to provide 20 students the opportunity to design and make jewellery, silverware or associated piece(s) in precious metal which illustrates their skills as a designer and maker.
By entering the scheme, you will benefit from working with high value precious metals and increase your understanding of their properties. There may also be the opportunity for successful applicants to spend time working with a Goldsmiths' Company Apprentice in order to improve one of the making skills required to produce your piece(s).
 
To be eligible you must currently be registered on your final year of a UK goldsmithing, jewellery, silversmithing or related course at HND, BA or MA level. 
What makes up the award?
Individual prizes include:
A grant of exactly £750 of precious metal bullion from Cookson Precious Metals (London)
A personalised award certificate
A display card for use at degree shows and exhibitions
Potential marketing and exhibition opportunities
Upon completion, you will be allowed to keep your finished article. Photographs of the piece and a report must be sent to us for our records.  
How do I apply?
To apply fill in the application form below and return this to us at professionaltraining@goldsmiths-centre.org by Monday 20 January 2020 for BA and MA students and Monday 17 February 2020 for HND and FDA students
Goldsmiths' Centre Precious Metal Grant 2020 Application Form (Word Doc.)

(149.4 KB)
Goldsmiths' Centre Precious Metal Grant 2020 Application Form (PDF)

(278.3 KB)