Business Growth: Defining Your Brand
Date

10 Apr 2018 · 10:00AM - 4:30PM

Price

£199

Venue

Agas Harding Conference Room

Event type

Courses
Book now
Join Emma Harris, former Eurostar Marketing Chief and founder of Brand & People Consultancy, Glow London, for a specialised one day short course on how to develop a clear brand identity, that helps you understand what it takes to stand out from others in the industry, and gives you a decision-making lens for your business.
Branding is much more than the name of your business and how you apply your logo. If you want to build a successful brand, you need to think about every step of your customer's journey – from the way you present yourself and your collections or services to how you interact with your followers on social media.
With over 20 years' experience working with major brands, Emma Harris will take you through practical exercises to help you to understand the importance of your brand identity, story-telling and how it has the potential to completely transform the way your customers feel about your business and work.
Ideal for established businesses in the jewellery, silversmithing and allied industries of 3+ years.
What does this course cover?
Definition of what makes a brand
How to capitalise on brand positioning
How to build your own brand model
How to develop an action plan to bring the proposition to life through every customer touch point 
Do I need to prepare for the short course?
Please familiarise yourself with your existing brand identity (e.g. your brand values, logo or visual identity, target markets etc.) in order that when you progress through the brand model with the tutor you can sense check how well your business fits with the principles you are learning.     
Who is the tutor?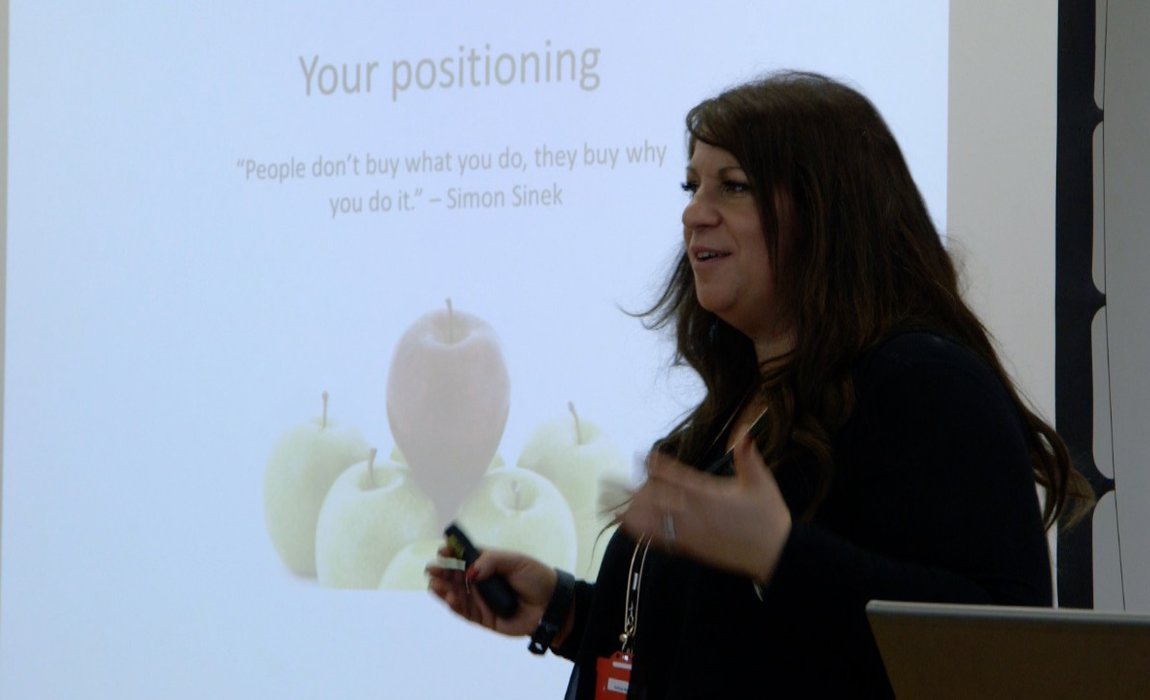 Emma Harris is most prominently known for her time as Sales & Marketing Director at Eurostar, where she spent 10 years leading the business through a commercial revolution. During her time, she transformed their sales function, led the award-winning change management programme for the move to St Pancras, digitalised their marketing strategy, helped recover the business post the crisis in 2009 and before leaving in 2012 completely redefined the brand.
In 2012, Emma set up her own consultancy, Glow London. Working with a wide variety of client and agency businesses on strategy, core positioning, change management and client services. Glow's clients include Virgin, Lloyds Banking Group, MOBO and PWC. Recently, Emma has also delivered workshops on Branding and Marketing at the Goldsmiths' Centre for the Business Growth Programme, and for the one-week introduction to business course Getting Started.
Emma is a Marketing Academy Trustee and Mentor, an NLP practitioner, qualified coach and trainer, a keen Spurs fan, a Mum of 4 and isn't someone you want to go out drinking with if you've got an important meeting the next day.