A fine dining experience for your guests, not to be missed this summer...
Extraordinary dining immersed in the exhibition Made for the Table
Available for a limited period 13 July to 31 August 2018
The Goldsmiths' Centre has teamed up with food historian, Tasha Marks of AVM Curiosities, to craft extraordinary menus inspired by dining and the elegance of silverware throughout the centuries. Starting with a multi-award-winning Sipsmith cocktail, the evening includes a curator talk whilst guests are immersed in the exhibition Made for the Table, featuring the Goldsmiths' Company's world-renowned silver collection.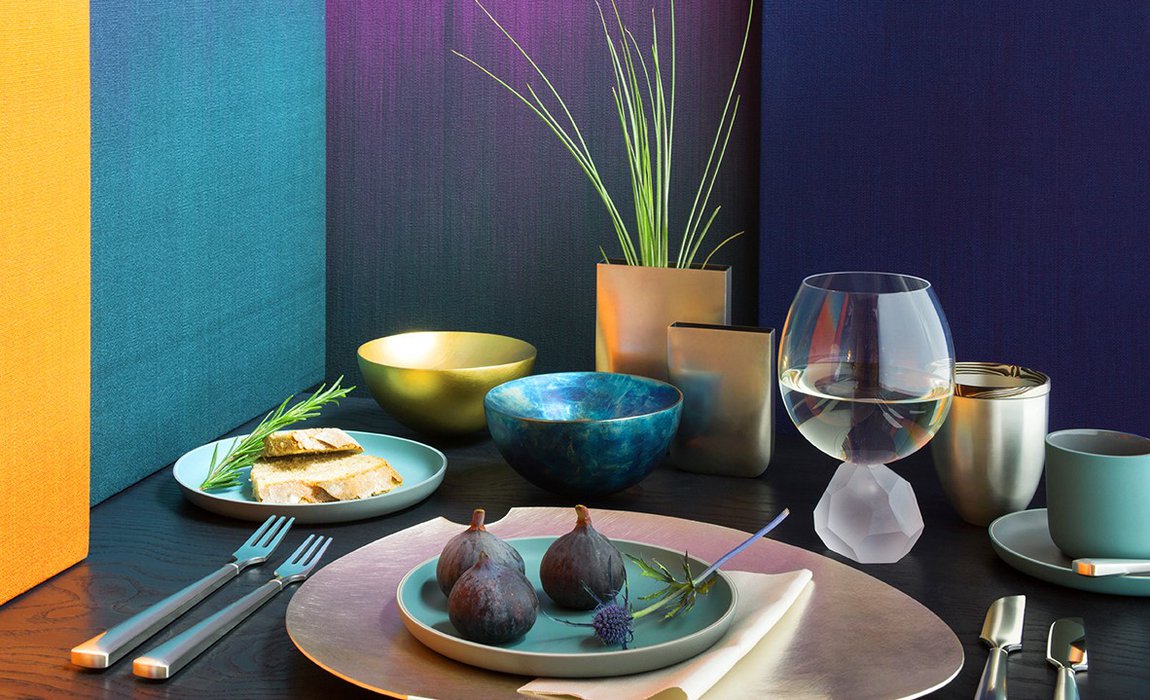 Textures of Silver
Inspired by the history and culture of cutlery, this canapé reception toys with behaviour and ritual.
Min 40 guests | Max 100 guests
Packages start from £59 + VAT pp – includes 5 choice canapés and a cocktail
Taste of Silver
Enjoy a rare opportunity to drink from a handcrafted silver beaker commissioned exclusively from the very best of emerging British silversmiths. Experience over 160 years of luxurious formal dining with a menu adapted from the archives at Goldsmiths' Hall.
Min 20 guests | Max 40 guests
Packages start from £109 + VAT pp – includes fine dining and a cocktail
Download the Made for the Table Packages

(251.3 KB)
Download the Made for the Table Menus

(583.0 KB)
BOOK NOW to indulge in this unique experience, available for a limited period from 13 July to 31 August 2018