Undergraduate Summer School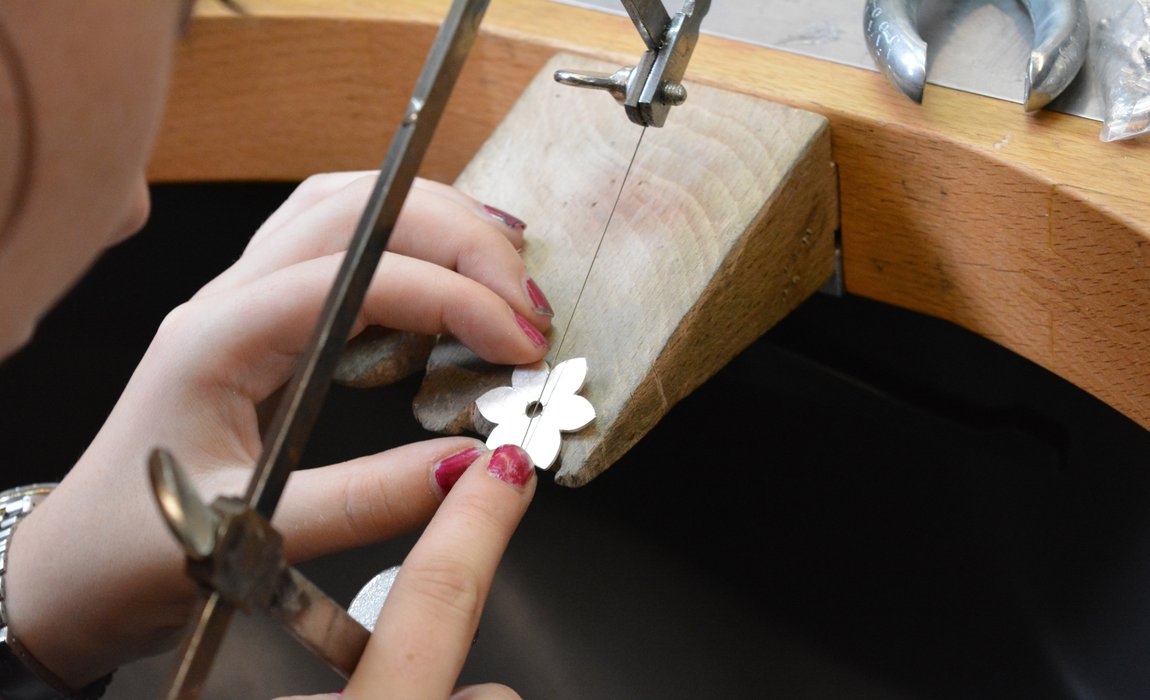 Get expert guidance this summer from experienced Master craftspeople. Enhance your understanding of jewellery and silversmithing skills in your second year and future career.
What is the Undergraduate Summer School?
Our Undergraduate Summer School offers practical training for undergraduates who have completed their first year on a UK-based Precious Metal course (second year for Scottish Universities). Based at the Goldsmiths' Centre, you will be given the chance to receive intensive skills training in jewellery making and silversmithing.
What will I learn?
Under the guidance of an experience Master craftsperson, you will learn and practice a range of transferrable jewellery and silversmithing skills working in precious and non-precious metals.
As part of a group of 8 undergraduates, the course is designed to increase your confidence and enhance your basic understanding of technical processes, such as joining, cutting and forming metals. 
You will leave the course with the skills to help you succeed in your educational projects and design development, in your second year – and in your future career. 
 
"The advice on structure and skills, the attention to detail and designing was very useful – I don't have that at my uni. It will help when I'm designing and making"
Who will be teaching me?
You will be taught by one of the UK's leading silversmiths or jewellers is are now actively practicing their trade. 
Do I need particular skills or experience to apply?
Our Undergraduate Summer School is open to all undergraduates in their first year on a UK-based precious metal course (second year for Scottish Universities). 
When does the course start and how do I apply?
Course dates: Monday 9 – Friday 13 July 2018 from 9am - 5pm
Applications close on: Friday 8 June 2018 at 5pm
Cost: Free for those who are successful.
Delegates may claim for help with accommodation and travel costs if based outside of London and its environs.  
Applications are accepted all year round. To apply, download and complete the Undergraduate Summer School Application Form below.
Undergraduate Summer School Application Form - 2018.doc

(140.6 KB)