Setting Out
Looking to develop your start-up jewellery, silversmithing or allied trade business? Setting Out offers you targeted business know-how and a central London space to get your business off the ground.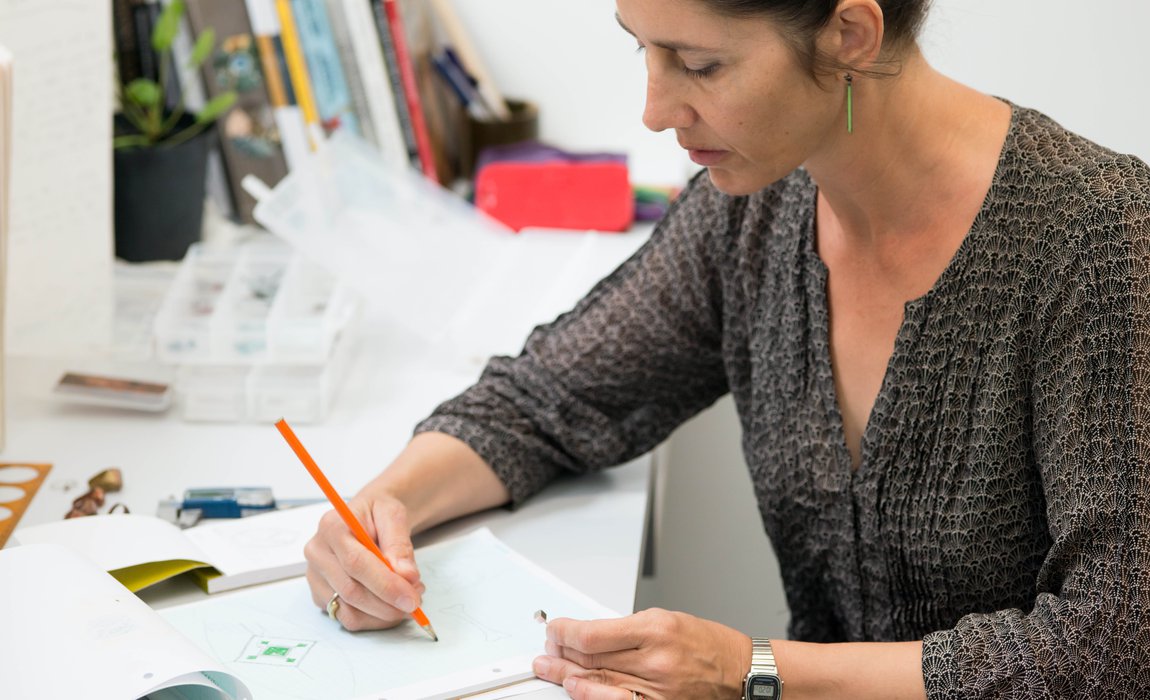 What is Setting Out?
Setting Out is aimed at emerging businesses in the jewellery, silversmithing and allied trades, as well as those aspiring to join this exciting industry from another creative discipline. 
This year-long business incubation course supports you to produce a business plan, develop a new product range and take it to market. Delivered by a dedicated team of business, product and creative specialists, Setting Out equips you with business, design and product development skills you need to establish a solid foundation for your business and become a part of the Goldsmiths' Centre's community. 
 
When I graduated I had no idea how to run a business, so Setting Out gave me that knowledge
What will I learn?
Setting Out includes taught modules on more than 30 topics. Typically these include:
Business skills: 
customer and competitor profiling
costing and pricing your work
business finances 
branding and marketing 
project and time management 
Creative skills include: 
idea generation
rapid concept visualisation 
technical drawing 
Product development skills include: 
understanding design trends
concept development 
design for production 
You will also recieve 1:1 mentoring by our team of specialists throughout the year (40+ sessions). 
Group and 1:1 sessions are schedule over 1-3 days each week, with the rest of your tme being available to develop your pieces, work on your business plan, fulfil orders, and run your business. 
"Setting Out has completely and utterly changed everything for me and my business. I was quite rudderless when I started the programme, but I now have a concrete plan and feel excited about re-launching my business."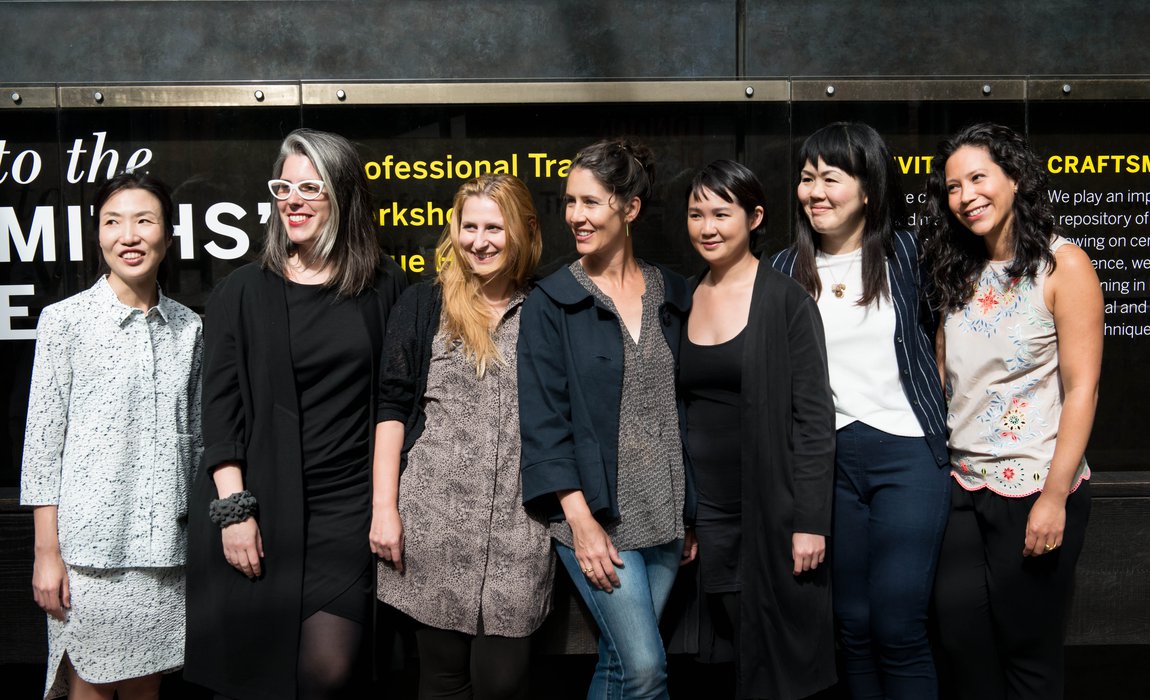 What else will I receive?
Flexible access to modern shared studio space
Use of fully equipped training and prototyping workshops including 3D printer
Support to develop your sales channels and supply chains 
A platform to showcase your work at exhibitions, like Shine, a selling showcase for emerging talent, and events 
The potential for continued support as you implement your business plan over the subsequent 2 years (to be eligible for this, candidates must have successfully completed all year 1 criteria within the set deadlines. Judged on a case by case basis)
Do I need particular skills or experience to apply?
We welcome applications from you, if you are working or aspiring to work within jewellery, silversmithing or the allied industries running your own creative business. Normally you will meet the following criteria: 
Working within the goldsmithing or allied trades or aspire to work in these areas from another creative discipline
Have a clear business idea, product concept and creative direction
Have recently started or be looking to start a UK business
Hold a degree or equivalent related qualification (applications from individuals with non-standard qualifications are invited. Please contact the team to discuss your individual circumstances)
Have at least 1 year's recent relevant work experience 
Be available for interview to discuss your work and aspirations between 24th -26th July 2018
Be prepared to commit to the full programme of business, creative and product development including the implementation of specific business practices and the completion of set tasks 
Be prepared to share with the team your personal and business finances 
Be able to finance yourself and your business for the full programme whilst at the Goldsmiths' Centre (such as course fees, living expenses, product development costs, marketing costs, etc - if you are unsure about this please contact the Professional Training team to discuss)
Be able to provide 2 Professional References as requested on the application form supplied
When does the course start?
Applications close on: Sunday 8 July 2018 at 5pm
Interview dates: Between 24 - 26 July 2018 inclusive 
Course dates: Monday 10 September 2018 - Friday 23 August 2019 
Cost: £299 per month. 
*Taught modules for 2018/2019 to be confirmed. 
How can I find out more?
Meet our team and discover what Setting Out has to offer on one of our Open Days on
Wednesday 20 June 2018 from 1pm - 5pm
Thursday 28 June 2018 from 11am to 3pm
If you are interested in attending, please email settingout@goldsmiths-centre.org  
How do I apply?
To apply, download and complete the "Setting Out Aplication" below, and submit 2 Professional References, and a portfolio of recent work. We will use your completed form and evidence to shortlist applicants for interview at the Goldsmiths' Centre, so please provide as much information as possible.
Setting Out Application Form.doc (125.4 KB)
Setting Out Application Form.pdf (397.5 KB)
Return your application form to settingout@goldsmiths-centre.org or call 020 7566 7650 or email us for more information.