Goldsmiths' Precious Metal Grant
Are you studying jewellery, silversmithing or a related subject at university? The Goldsmiths' Precious Metal Grant offers you the opportunity to design a piece in precious metals.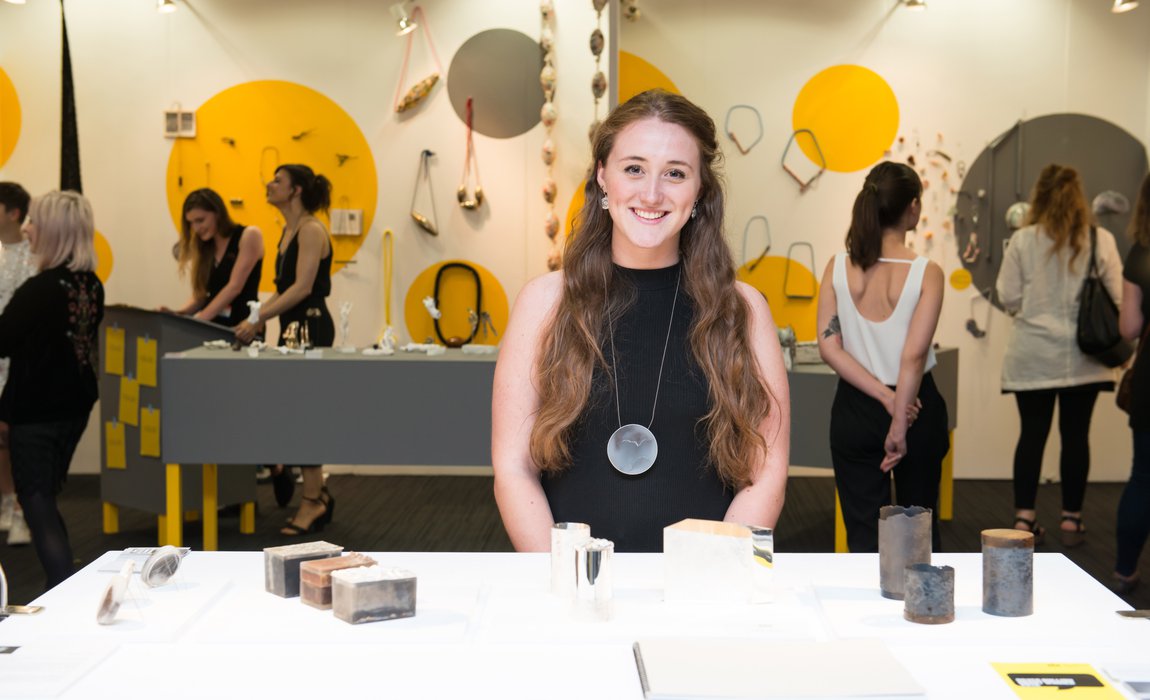 What is the Goldsmiths' Precious Metal Grant?
The Goldsmiths' Centre is delighted to launch the first Goldsmiths' Precious Metal Grant – a new competition for final year HND, undergraduate and postgraduate students at UK colleges and universities studying goldsmithing, jewellery, silversmithing or related subjects.
The awards will provide up to £750 of precious metal to a maximum of 12 silversmithing recipients and 8 jewellery recipients to make a piece or range of pieces which illustrate their skills as designers and makers. By entering the scheme, you will benefit from working with high value precious metals and understand the difference in its workability from its strength to durability. There may also be an opportunity to collaborate with a Goldsmiths' Apprentice to provide you with a wider skill base to make your piece.  
If your college is exhibiting as part of New Designers, you can also benefit by showcasing your precious metal work. Many recipients have also gone on to win prizes in the Goldsmiths' Craft and Design Council Awards. 
What makes up the award?
Individual prizes include:
a grant of up to £750 for precious metal from Cookson Precious Metals (London)
a personalised Award Certificate
an Award Winners display card for display at degree shows and New Designers 2018
there may also be additional marketing and exhibition opportunities
Upon completion, you will be allowed to keep the finished article. Photographs of the piece must be sent to us for our records.  
How do I apply?
Applications for 2018/19 will open: autumn term
Cost: Free for those who successfully apply. 
An application form will be available shortly. To be amongst the first to hear about when the competition reopens, email professionaltraining@goldsmiths-centre.org or call 020 7566 7650