Collaborative Funding
We offer collaborative funding for projects within the jewellery, silversmithing and allied industries that have the potential to link and contribute to delivery against the Goldsmiths' Centre's charitable purpose and corporate plan.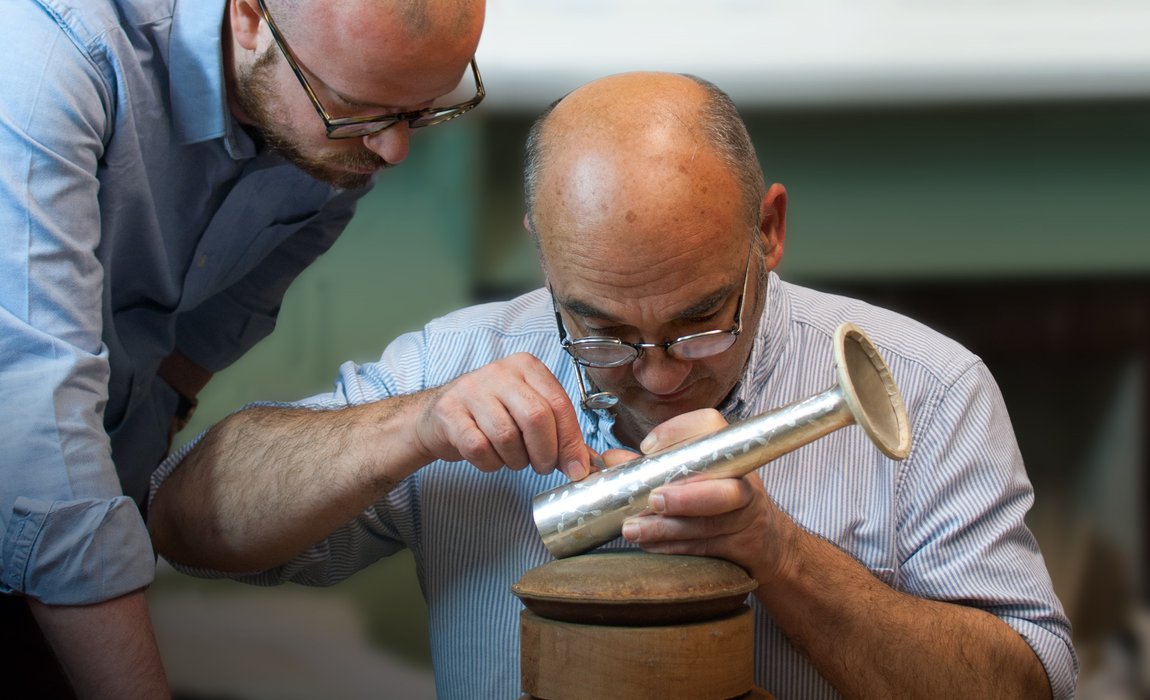 What kind of projects do we support?
The Goldsmiths' Centre considers proposals for collaborative funding that meet its charitable mission:
'to advance, maintain and develop art, craft, design and artisan skills including (but not exclusively) those related to goldsmithing'. 
We invite collaborative funding proposals that:
1. Meet with the charitable purpose of the Goldsmiths' Centre, as set out above, to: 
a. Support access to relevant education and training for those working or aspiring to work in the craft, trade and industry of goldsmithing 
and/or
b. Support projects that foster, promote and expand the interest of the public in the art, craft, design and artisan skills of goldsmithing.
2. Promote a collaborative approach that includes the work of the Goldsmiths' Centre, either directly or indirectly, through access to its resources and expertise.
Our aim in providing these funds is to stimulate and encourage organisations to develop projects together that share our charitable purpose. Appropriate projects may be events such as training courses, festivals, conferences, exhibitions and community events. 
4. Are larger scale in scope – over £10,000 (inclusive of VAT).
What is the application process?
Step 1: Discuss your proposal with a member of the team at the Goldsmiths' Centre. Contact Maggie Connolly who will put you in touch with the relevant person.
Step 2: Submit an Expression of Interest form: 
Download the Collaborative Funding Expression of Interest Form (100.9 KB)  This will form will enable the Goldsmiths' Centre to assess partnership potential, prior to a formal application.   
Step 3: Applications have a 3 to 6 months approval process, dependent on the complexity of the project. Although applications are accepted on a rolling basis, these are reviewed on a quarterly basis.
Step 4: Funding awards will be approved by the Goldsmiths' Centre's Trustees, and Trade Advisory Sub-Committee. 
Provision will continue to be made for smaller scale support to amounts of £3,000 - £10,000, via application for a Goldsmiths' Centre Small Grant Award. 
Download The Goldsmiths' Centre Collaborative Funding Guidelines (657.3 KB)  for more information
For further discussion and support, please contact Maggie Connolly at maggie.connolly@goldsmiths-centre.org or call 020 7566 7650